Resources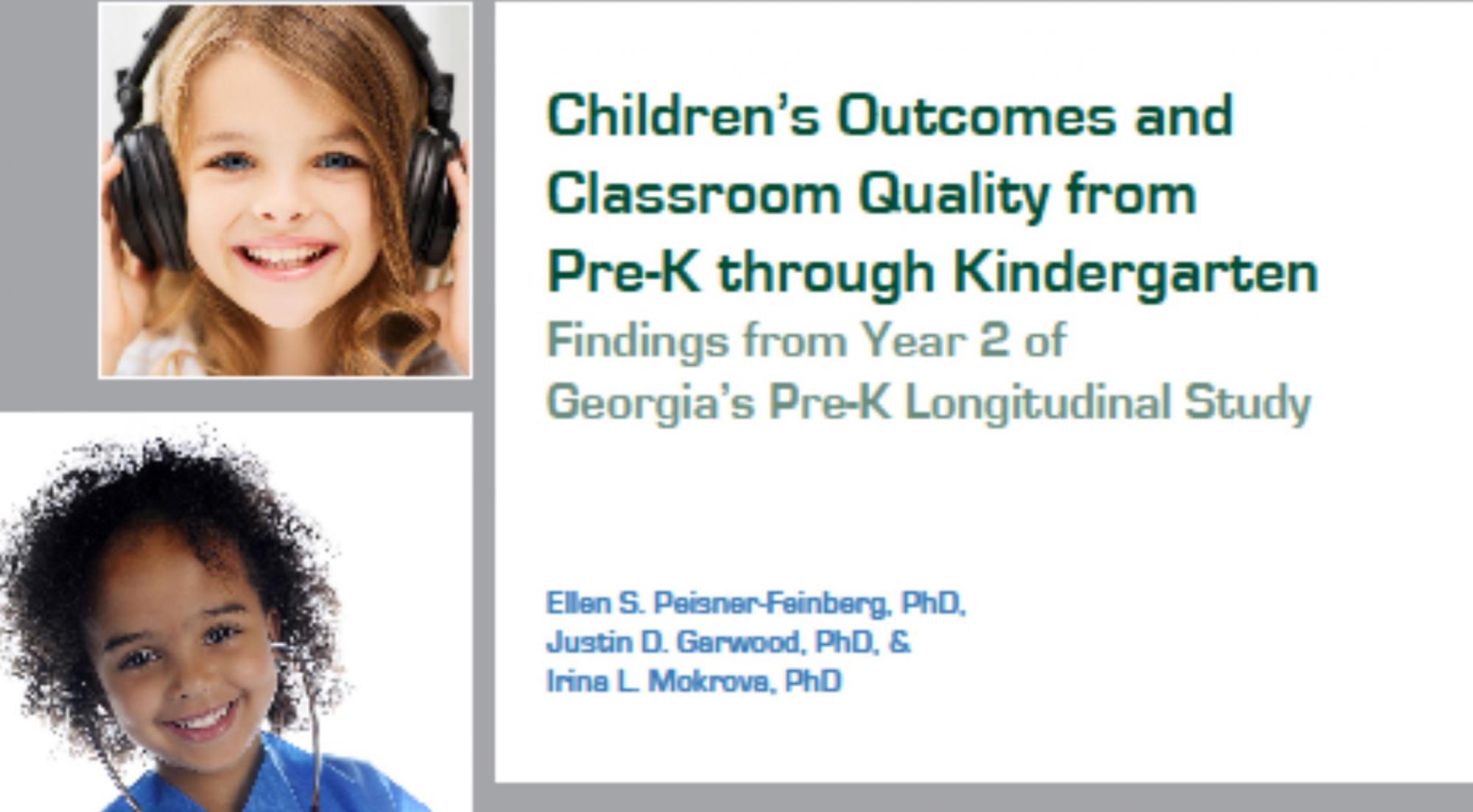 FPG's local, state, national, and international reach includes a vast array of highly anticipated and widely respected scholarly publications and other valuable resources, which take numerous forms for multiple audiences at home and abroad. Over the past 12 months, people from over 180 countries relied on FPG resources to inform and enhance the lives of young children and their families.
Recent Resources
Implications for Programs and Practice is the fourth and final in a series on Self-Regulation and Toxic Stress. The first three reports in this series laid out an applied framework for self...

Reports and Policy Briefs

In 2011-2012, the Georgia legislature funded a series of ongoing studies to evaluate Georgia's Pre-K Program. The first study, conducted in 2011-2012, was designed to examine children...

Reports and Policy Briefs

This Autism at-a-Glance was designed to support high school staff and family members in supporting adolescents on the autism spectrum during the changes associated with puberty.Autism at-a-...

Reports and Policy Briefs

From the abstract: "Many children with behavior problems perform poorly academically and can disrupt regular classroom instruction. Although good classroom management strategies can...

About The SAGE Encyclopedia of Contemporary Early Childhood Education (from the publisher): The general public often views early childhood education as either simply "babysitting...