Frank Porter Graham Program for Mindfulness and Self-Compassion for Families
Date Published:
07/05/2019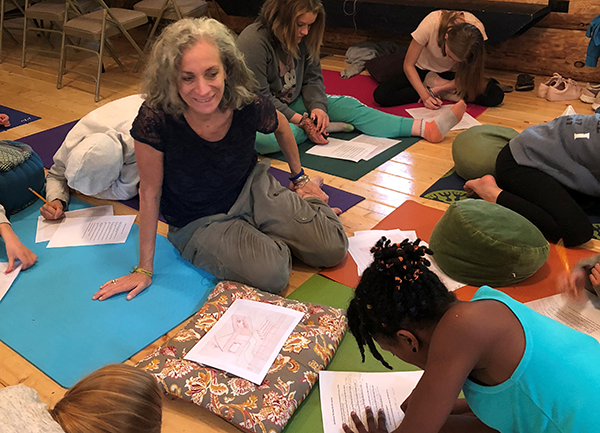 Karen Bluth, Ph.D., and Frank Porter Graham Child Development Institute are offering courses for individuals and families to promote emotional well-being and improved mental health. Bluth began researching mindfulness and self-compassion programs while completing her Ph.D. After publishing her dissertation, "Mindfulness and self-compassion: Exploring pathways to adolescent emotional well-being," her team received NIH funding to study the impact of these programs, particularly with children who have depressive symptoms.
"There's rising depression, anxiety and stress in our society, in our campus community, and in our wider community," said Bluth. "These programs are research-based and participants have reported that post-intervention, they have lower levels of anxiety, depression and stress. They are effective."
Since 2012, Bluth has authored several publications, books and resources for teens and she is currently developing a program tailored for college students to help them manage the unique stressors associated with college life. She has also expanded her work to include people of all ages, and to allow parents and younger children to practice these approaches together.
To register for courses, or for more information about mindfulness and self-compassion, visit: http://selfcompassion.web.unc.edu
Upcoming programs include:
Mindful Self-Compassion (MSC) – an 8-week adult course with a foundation of mindfulness, and a focus on cultivating self-compassion
Making Friends with Yourself (MFY) – adapted from MSC, an empirically-based course for teens to help them not be so hard on themselves
Self-Compassion for Parents – a 4-hour workshop to help parents learn ways to be less self-critical, thereby "refilling their own jug" so they can be more present for their children
Tweens and Parents Mindfulness & Compassion – a 6-week class for parents and children ages 7-10 to cultivate mindfulness and compassion skills to provide a healthy foundation for family life