Researchers Help Teachers Facing Spike in Student Autism Rate
Date Published:
09/27/2013
For immediate use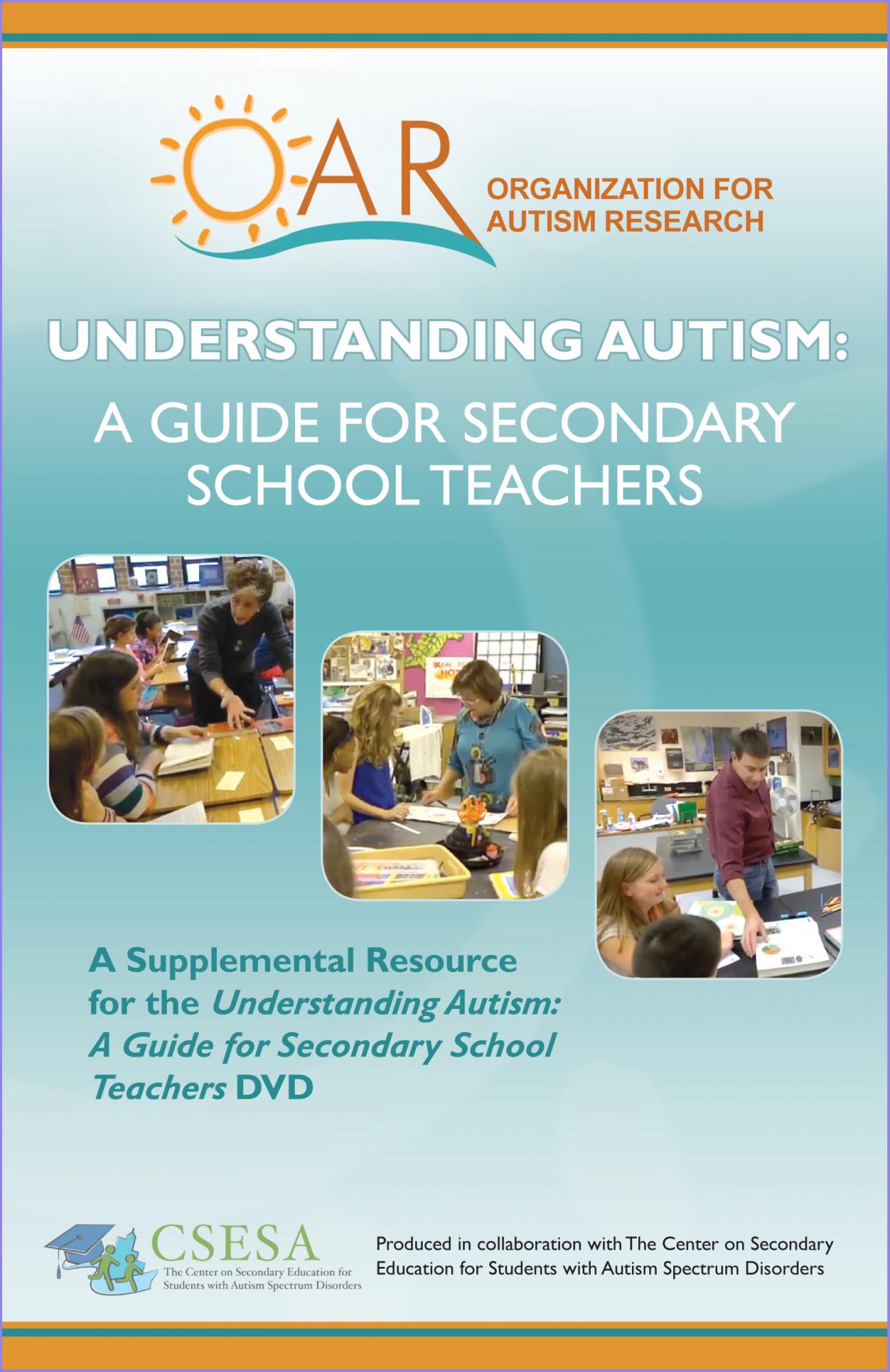 In March, the Center for Disease Control reported sharp increases in the prevalence of children diagnosed with autism spectrum disorders (ASD)—especially for 14-17 year-olds, whose rate has more than doubled over the last 5 years. As the new school year gets underway, scientists at UNC's Frank Porter Graham Child Development Institute (FPG) and the Organization for Autism Research (OAR) have released a multimedia manual that provides strategies for secondary school teachers whose classrooms now include students with ASD.
"Today, middle and high school teachers educate far more students diagnosed with ASD than ever before, although many do not feel prepared for this challenge," says Samuel L. Odom, FPG's director and principal investigator of the institute's Center on Secondary Education for Students with Autism Spectrum Disorders (CSESA). "This toolbox is a valuable resource."
"Understanding Autism: A Guide for Secondary School Teachers" offers research-based practices that not only enhance learning opportunities for ASD adolescents but also improve the environment of the entire classroom. FPG investigator Jessica Dykstra and scientist Kara Hume developed the print and web instructional resource as a practical, hands-on complement to a series of training videos that OAR has released online and on DVD.
"The outcomes for students with ASD after graduation are troubling," says Hume, co-principal investigator of CSESA. "Unemployment rates are high, college experiences can be challenging, and many people with ASD report that they aren't hopeful. We need to maximize classroom experiences for kids with ASD, especially in middle and high school."
Hume says middle and high school settings can be especially challenging for students with autism. "Even learning rules for getting a hall pass or having materials ready when the bell rings is a struggle for some students," she says. "The social and academic environments within the school can be complicated for them."
According to Dykstra, the guide's tips for teaching adolescents with ASD are based on a wealth of research and expertise from FPG, OAR, and elsewhere. "We know it helps when teachers understand and use key support strategies, such as a safe 'home base' in the classroom or visual supports like step-by-step schedules," she says.
The researchers also address challenging behaviors and offer advice on helping students who withdraw. The guide even includes strategies for avoiding the dreaded meltdown.
"Meltdowns may not be as common with high school students," says Hume. "But when they occur they can be ostracizing for students with ASD."
Dykstra notes that adding supports ahead of time, before a meltdown occurs, allows teachers to maintain a safe social and emotional environment for all students. "Supporting all students to be welcome members of the high school community is important." she says. "Creating a school climate that is inclusive of all students, despite their differences, begins with better understanding students, their strengths, and how they can be most successful in the high school environment."
Teachers, families, and administrators can access the multimedia manual by visiting:
http://csesa.fpg.unc.edu/resources/understanding-autism-guide-secondary-school-teachers
or
http://www.researchautism.org/resources/teachersdvd.asp
Contact:
Kara Hume, Co-Principal Investigator
FPG's Center on Secondary Education for Students with Autism Spectrum Disorders
University of North Carolina at Chapel Hill
919.843.2291
kara.hume@unc.edu
FPG grants permission to publish this story in part or in its entirety.
UNC News Services release: http://uncnews.unc.edu/content/view/6244/107/
D. Shaw