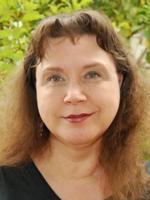 Elizabeth Anne Jones
Education
University of North Carolina at Chapel Hill
Biographical Statement
Elizabeth Anne Jones, Ph.D. is a member of the evaluation team working for the Trohanis Technical Assistance (TA) Projects at the FPG-CDI at UNC-CH. She specializes in program evaluation, and participates in the evaluation design for the ECTA and DaSy Centers. She designs, administers, and analyzes evaluations using the methods of online survey, focus groups and interviews to capture information from both clients and staff about the technical assistance process and impacts. The evaluation results are used for Federal reporting, technical assistance planning, and continuous quality improvement. Elizabeth is also responsible for the creation and management of databases in which the evaluation data are stored and analyzed. In the dissemination of evaluation results, Elizabeth writes formal reports, prepares presentations to staff, and facilitates staff discussions on improving the quality, relevance, usefulness, and provider expertise of the technical assistance.
Elizabeth is also a research associate of the UNC-CH Research Laboratories of Archaeology, and is currently a member of the European Historical Landscapes research group that researches the history of family farms and land use in southern Burgundy, using the interdisciplinary framework of Historical Ecology. She is the team's specialist in historical documentary research, and assists Dr. Scott Madry with the project's HGIS. Her most recent publication is How to Operationalize Collaborative Research (2017).
Her work at both FPG and the RLA has in common a focus on the integration of qualitative and quantitative data, and the use of the results to ultimately improve practices related to either IDEA services for children and families, or the sustainability of agricultural landscapes and family farms.