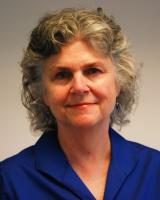 Kathy T. Whaley
Technical Assistance Specialist
Sheryl-Mar North, Room 279
Campus Box 8040
Chapel Hill, NC 27599-8040
Education
Child Development and Family Relations ,
Biographical Statement
Kathy Thompson Whaley has worked for Frank Porter Graham Child Development Institute since 1994 as a Technical Assistance Specialist in the OSEP funded Trohanis TA projects (ECTA Center, DaSy, NECTAC, and NECTAS). She works directly with state Part C and Section 619 Coordinators, their PD/TA projects, and other personnel responsible for the design and implementation of service systems in the states. Her responsibilities have included participation in work teams addressing implementation science, DEC Recommended Practices, Early Childhood Data Use, the State Systemic Improvement Plan (SSIP), and early childhood collaboration with states participating in the Race to the Top Early Learning Challenge Grants program. Topically, she is a key issue specialist for early childhood transition and is the Inclusion Team Co-chair. Ms. Whaley leads a variety of TA efforts to support early childhood inclusion such as the IDEA Early Childhood Inclusion Community of Practice and the Inclusion Cohort Intensive TA initiative. Previously, she co-coordinated the Expanding Opportunities Interagency Inclusion Initiative from 2005-2012, in partnership with a federal interagency team to provide extensive support to state-level interagency teams implementing strategic plans designed to improve inclusive practices.
Ms. Whaley has collaborated extensively with other US Department of Education and US Department of Health and Human Services funded projects such the former Network of Regional Resource Centers, Specialty Centers, and Research and Training Centers designed to support the implementation of the IDEA and promote high quality early care and education systems. She has also led an initiative to support state funded TA systems, centers, and projects through the moderation of a listserv, national networking meetings, webinar series, and a community of practice devoted to their support. Currently, she co-facilitates with the ECTA Director a national Early Learning Consortium representing a wide variety of federally funded TA centers, organizations, and associations in early care and education.