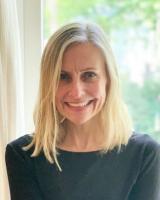 Maura Tourian
Sponsored Projects Specialist
Campus Box 8180
Chapel Hill, NC 27599-8180
Education
Speech Language Pathology,
The University of North Carolina at Chapel Hill
Biographical Statement
Maura Tourian, MS, CCC-SLP is a Speech-Language Pathologist who has coordinated pediatric studies in the UNC Adams School of Dentistry Craniofacial Center and behavioral research projects with young children with autism in the UNC Division of Allied Health Sciences, and Duke University Department of Psychiatry and Behavioral Sciences. She has also supported international regulatory and patient safety efforts in clinical trials and post-marketing studies as an Operations Specialist at IQVIA, a contract research organization.
Roles as Speech-Language Pathologist in schools, pediatric rehabilitation clinics, and home-based early intervention settings, Clinical Instructor at the MGH Institute of Health Professions, Boston, MA, and Program Implementation Coordinator for children with autism at the Monarch School, Shaker Heights, OH, have all contributed to Maura's professional mission to maximize children's development, well-being, and quality of life.
Maura received a BA in Child Development from Connecticut College and M.S. in Speech-Language Pathology from the University of North Carolina at Chapel Hill. She is a licensed Speech-Language Pathologist in the state of North Carolina (#7468) and is an active member of the American Speech Language and Hearing Association (ASHA).