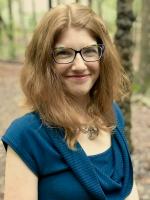 Rose Byrnes
Sheryl-Mar North, Room 244
Campus Box 8040
Chapel Hill, NC 27599-8040
Education
Community Management and Policy Practice Concentration,
The University of North Carolina at Chapel Hill
Maternal and Child Health Concentration,
The University of North Carolina at Chapel Hill
The University of North Carolina at Chapel Hill
Biographical Statement
Rose Byrnes, MSW, MSPH is the (Interim) Deputy Director of the Data Management and Analysis Core at FPG. She engages with staff across the Institute and across campus to manage the work of the Core. Rose is a member of the Research and Evaluation Division, and stays engaged in the FPG community by serving on committees and participating in efforts to advance equity, diversity, and inclusion within projects and across the institute.
In community, public health, and research settings, Rose has used qualitative and quantitative data to elucidate needs and assets and improve the quality of services and systems. As project manager for the IES – Early Learning Network project, Rose managed all aspects of data collection, and served as the bridge between data collectors in the field and the research team. In her work as the Liaison-Evaluator on the Family Success Alliance project, she conducted a process evaluation with program staff and partners which helped the program improve its services for families in Orange County, NC who are living in poverty. Prior to coming to FPG, Rose led a team of bicultural breastfeeding peer counselors across five Federally Qualified Community Health Centers in central North Carolina. She partnered with the Carolina Breastfeeding Institute to evaluate prenatal breastfeeding curricula used in the clinic and developed a caseload management system to track breastfeeding support program participation and ensure access to services. Community engagement and the use of data in research, policy and practice continue to be the focus of Rose's work.