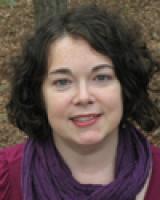 Siobhan E. Colgan
Technical Assistance Specialist
Sheryl-Mar North, Room 217
Campus Box 8040
Chapel Hill, NC 27599-8040
Education
Early Childhood Education,
University of North Carolina at Chapel Hill
Maternal and Child Health,
University of North Carolina at Chapel Hill
University of North Carolina at Chapel Hill
State University of New York at Buffalo
Biographical Statement
Siobhan Colgan, PhD, is a member of the leadership team for the Trohanis Technical Assistance (TA) Projects at the UNC Frank Porter Graham Child Development Institute. For more than 45 years, the projects of Pascal "Pat" Trohanis have provided TA following evidence-informed principles of TA. Siobhan is currently principal investigator (PI) for the North Carolina Family Survey Project, as well as a technical assistance provider for the Early Childhood TA (ECTA) Center, the Center for Early Childhood IDEA Data Systems (DaSy), and the IDEA Data Center (IDC).
Siobhan specializes in technical assistance on family outcomes data and using data for program evaluation and program improvement. As PI on the Family Survey Project, she leads data collection, analysis, and data use for ongoing data collection of family outcomes data for the NC Early Intervention Infant-Toddler Program. She also leads an annual national analysis of early childhood performance indicators in collaboration with the Office of Special Education Programs (OSEP). Her expertise areas include family systems, child and family outcomes, program evaluation, early childhood and family health and mental health, and developmental disabilities. Siobhan teaches a capstone internship course for master's degree students at the University of North Carolina at Greensboro School of Education and serves on the board of the Orange County (NC) Partnership for Young Children.