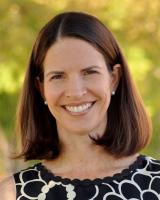 Stephanie Maher Ridley
Director of Development and External Affairs
Campus Box 8180
Chapel Hill, NC 27599-8180
Education
Teachers College, Columbia University
Teachers College, Columbia University
Developmental Psychology,
Biographical Statement
Stephanie Maher Ridley, EdM, directs advancement activities for the Institute and serves as the liaison with the Office of University Development. She manages relationships with external collaborators and works to build partnerships with stakeholders across campus and around the state. In her role on the Institute's administrative team, she leads strategic initiatives and contributes to both internal and external communications.
Stephanie previously served as a research associate studying child development, child care quality, engagement, and school readiness. She was assistant editor for the Society for Research in Child Development's Social Policy Report from 2014-2016.