FPG Honors Local Community Organizations for Autism Awareness Month
Date Published:
04/17/2017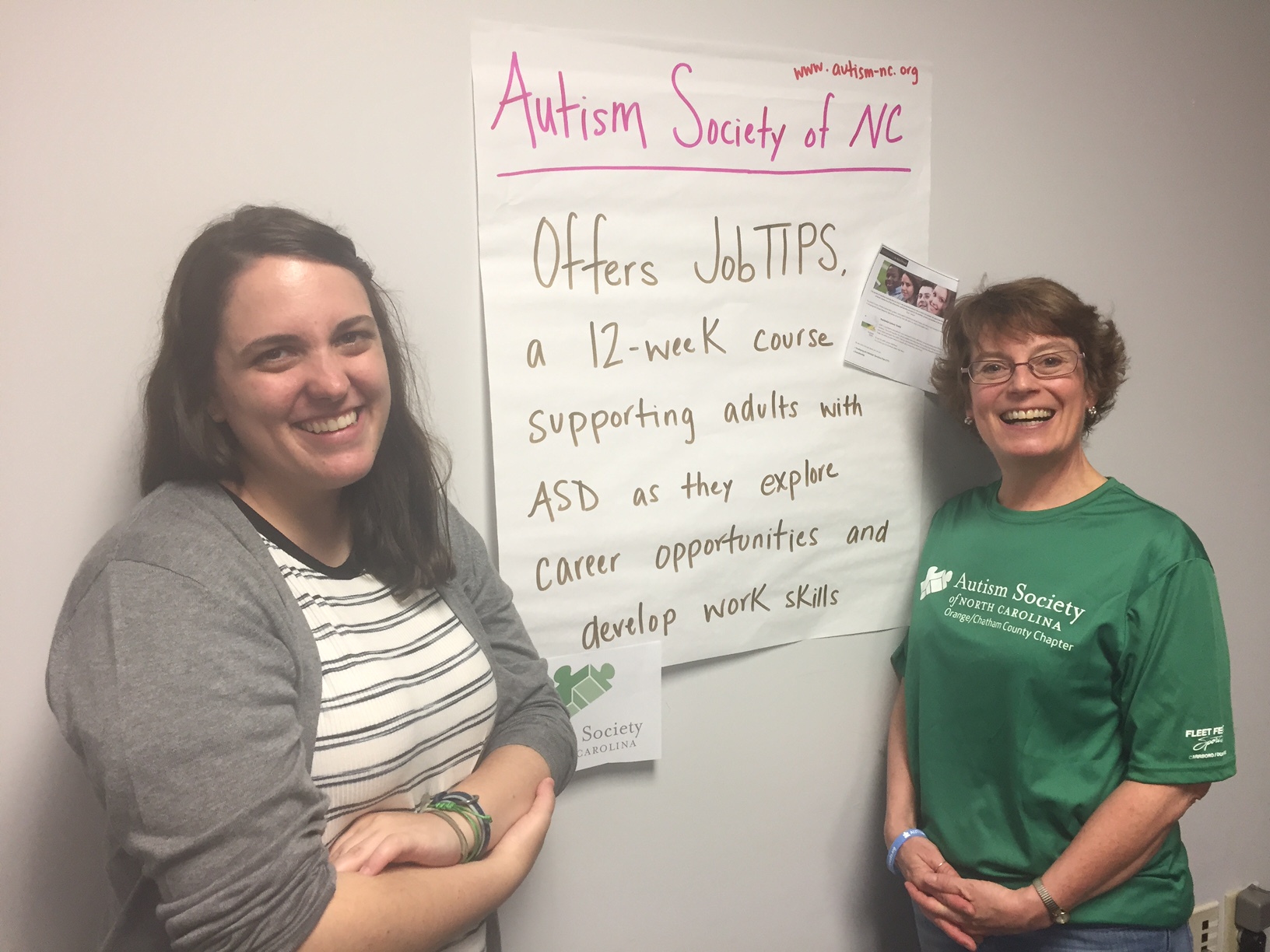 In honor of National Autism Awareness Month, FPG hosted a "Progressive Lunch," focusing on Local Community Organizations Supporting Individuals on the Autism Spectrum and their Families.
According to the Autism Society, National Autism Awareness Month "represents an excellent opportunity to promote autism awareness" and "autism acceptance", as well as "to draw attention to the tens of thousands facing an autism diagnosis each year." This month includes Presidential and Congressional declarations, numerous online and local events and activities, and opportunities to form new partnerships.
The Progressive Lunch is one of several ways in which FPG is honoring National Autism Awareness Month. Earlier this month, FPG's autism team also released new free online instruction on "Scripting"--the latest of the popular series of AFIRM modules--and FPG continues a wide range of projects on behalf of people with autism spectrum disorder.
Community organizations that FPG recogized at the Progressive Lunch included Persever8, Museum of Life and Science, Camp Royall and the Autism Society of NC, Surfing for Autism, NC Therapeutic Riding Center, The Arc of the Triangle, and Extraordinary Ventures.
Below is a sampling of photos from the lunch.