Carolina Consortium on Human Development
The Carolina Consortium on Human Development (CCHD) is a program for predoctoral and postdoctoral trainees engaged in the advanced study of developmental science. Guided by the principles of developmental science, we recognize the complexity of developmental processes that underlie adjustment, health, and well-being across the phases of life. Through our unique research and training mission, we pursue innovative methods to investigate the biological, cognitive, affective, and social systems that characterize the development of people in contexts, ranging from families to cultures.
CCHD faculty specialize in such disciplines as anthropology, behavioral genetics, clinical psychology, developmental psychology, developmental psychobiology, education, epidemiology, experimental psychology, internal medicine, behavioral neurobiology, nursing, pediatrics, psychiatry, public health, and sociology. CCHD faculty mentors have primary appointments at UNC-Chapel Hill, UNC-Greensboro, NC State University, and Duke University. Key features of the program include a seminar series, regular training events, an outstanding team of mentors, and a longstanding track record of training excellent fellows who now serve in institutions around the world.
Visit the Carolina Consortium on Human Development website to learn more.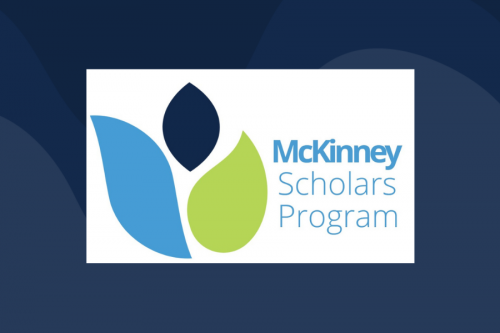 McKinney Scholars Program
The McKinney Scholars Program is designed to create and support a pipeline for individuals who attend historically Black colleges and universities (HBCUs) and are interested in pursuing careers in child development. It is open to students from racially and ethnically diverse backgrounds who are enrolled full-time in an undergraduate degree program at a North Carolina HBCU.
The 10-week, paid summer internship program provides students with the opportunity to participate in meaningful, project-based work in pursuit of their professional interests and in preparation for their careers. McKinney Scholars gain familiarity with how FPG contributes to positive outcomes for young children and their families through research and evaluation, implementation, technical assistance, and policy engagement. In particular, they further their understanding of the importance of research, practice, and policy, as well as the interconnections and pathways between each of these areas of work.
Implementation Division Summer Internship Program
The FPG Implementation Division summer internship program is designed to create a challenging and meaningful professional experience for the trainee(s) that includes mentoring, networking, professional development, and experiential learning opportunities. Interns benefit from exposure to implementation practice and research across diverse fields and in varied practice settings. This experience provides knowledge and skill development that should enhance and inform the intern's future academic and professional pursuits.
Using implementation science and best practices, the work of the Implementation Division is active and applied and facilitates improved outcomes for evidence-based practices. The work of the division is informed by research from the field of implementation as well as related fields, and projects use data to inform continuous improvement practices. The Implementation Division consists of three workgroups—The Impact Center, National Implementation Research Network (NIRN), and Trohanis Technical Assistance Projects.
To learn more, visit the Implementation Division summer internship program page