FPG Invites All to Attend a Ceremony Honoring Former Director Gallagher
Date Published:
05/05/2017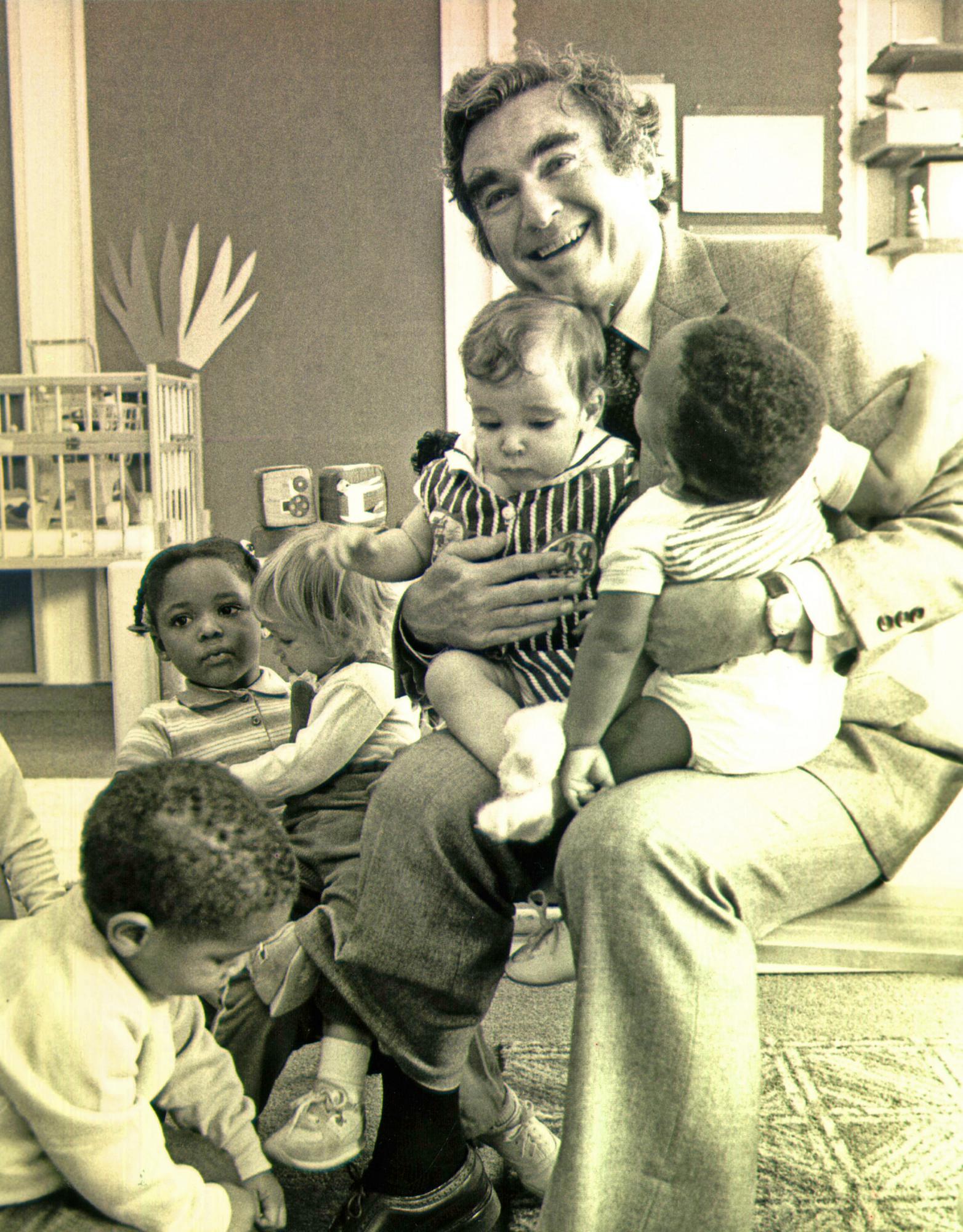 This event is free and open to the general public.
What: The Ribbon-Cutting Ceremony to Recognize Former FPG Director James J. Gallagher through the Dedication of the James J. Gallagher Conference Room.
When: 3:00 PM until 4:30 PM on Friday, May 19
Where: Frank Porter Graham Child Development Institute's Bypass Building
105 Smith Level Road
Chapel Hill, NC
The Frank Porter Graham Child Development Institute is inviting friends, colleagues, and all others to attend a special ceremony honoring the life and legacy of Dr. James J. Gallagher.
Dr. Gallagher was a psychologist, teacher, and seminal researcher, who worked for over 60 years on behalf of children and youth with developmental disabilities, children with gifts and talents, and the field of early childhood education at large. He was Kenan Professor of Education and former director of FPG, which, under his leadership, became one of the nation's most respected institutions working on behalf of children.
Prior to joining FPG, during his federal career, Dr. Gallagher approved the initial funding for Sesame Street, as well as the initial development of closed captioning technology
UNC and FPG are honoring Dr. Gallagher through the James J. Gallagher Conference Room within FPG's main building.
"Throughout his illustrious career, Dr. Gallagher sparked, shepherded, and inspired an age of enlightenment as a pioneer in the disciplines of child development and social policy and as the nation's premier scholar in the fields of giftedness and developmental disabilities," said FPG director Sam Odom. "We are recognizing Dr. Gallagher for his countless hours of work around a table, with different groups of people, sharing ideas and shaping policy."
FPG senior scientist emerita Mary Ruth Coleman was a longtime colleague of Gallagher's, beginning when she was a graduate student. "Team work was essential to Dr. Gallagher," she said. "Anyone who worked with him likely remembers sitting around a table in deep discussions about critical issues and looking for ways to improve the world."
The conference room will display Dr. Gallagher's many awards, his seminal books, special photos, a book of memories, and a portrait of him.
In addition to attending the ceremony, there are several ways to participate in FPG's initiative to honor Dr. Gallagher: send a photo of Dr. Gallagher for possible use in the picture display (with date, location, event, and any other individuals in the photo identified); send a story, vignette, or memory to include in the book of memories; and/or make a memorial gift to support the development of the James J. Gallagher Conference Room.