Promoting Self-Regulation in Adolescents and Young Adults: A Practice Brief
February, 2017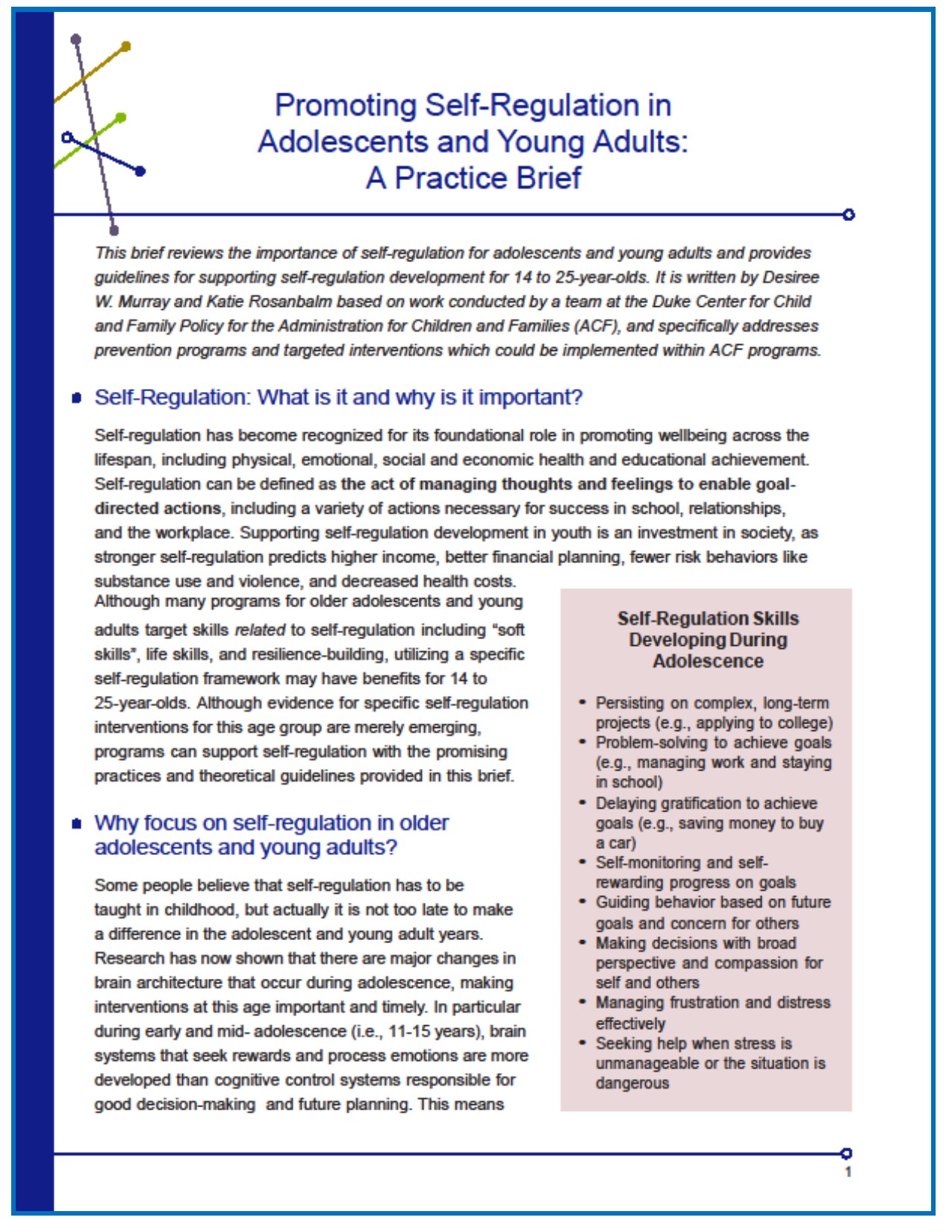 This brief reviews the importance of self-regulation for adolescents and young adults and provides guidelines for supporting self-regulation development for 14 to 25-year-olds.
Available here:
Promoting Self-Regulation in Adolescents and Young Adults.pdf
Citation:
Murray, D. W., & Rosanbalm, K. (2017). Promoting self-regulation in adolescents and young adults: A practice brief (OPRE Report 2015-82). Washington, DC: Office of Planning, Research and Evaluation, Administration for Children and Families, U.S. Department of Health and Human Services.