Institute of Education Sciences Includes Targeted Reading Intervention on the What Works Clearinghouse
Date Published:
07/17/2017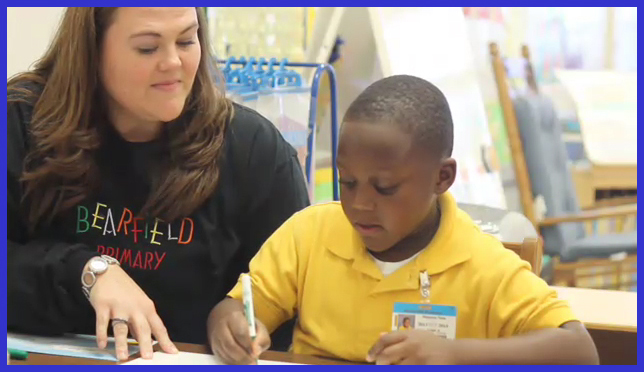 The Targeted Reading Intervention, designed to help teachers provide more effective help to struggling readers, has been listed by the What Works Clearinghouse, an initiative of the Institute of Education Sciences. The Clearinghouse profiles educational research and lists interventions that are effective.
The Clearinghouse reviewed a study led by Lynne Vernon-Feagans in which researchers found the Targeted Reading Intervention (TRI) had positive and statistically significant impacts for struggling readers.
TRI is a research project based out of the UNC School of Education and FPG in which literacy coaches use webcams to provide real-time feedback and support to classroom teachers while they deliver 15-minute, one-on-one instructional sessions to struggling readers...
read the full story from the UNC School of Ed
and watch a short video on TRI here
see also: "Bertie County Schools and UNC Team Up on a Cutting-Edge Literacy Project"
and: "Webcam Coaching and Pioneering Teachers Revolutionize Reading Instruction in NC"