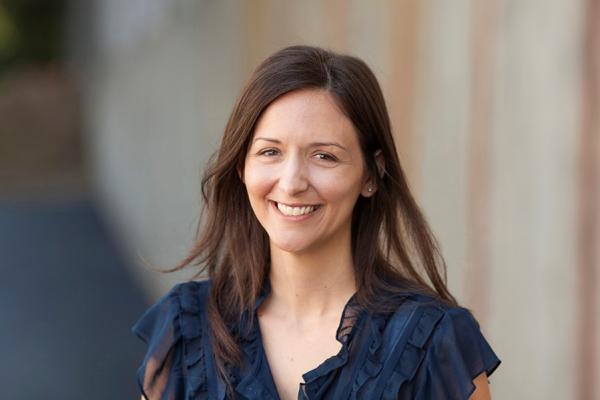 2021 Abecedarian Award winner: Sandra Soliday Hong
The Abecedarian Award Endowment Fund was established in 2013 by Drs. Joseph J. Sparling, Craig T. Ramey, and Sharon L. Ramey to commemorate Frank Porter Graham Child Development Institute's (FPG's) 'Abecedarian' longitudinal studies—the Abecedarian Project, Project CARE, and the Infant Health and Development Program. The Abecedarian Award honors an FPG staff member's early career research that is scientifically rigorous and addresses an issue of significant social concern.
We recently spoke with this year's winner, Sandra Soliday Hong, to ask about her work at FPG and what the Abecedarian Award means to her. Here's what she had to say.
What is your role at FPG?
I am a research scientist at FPG leading its newly emerging Early Childhood Hub. I also lead two state pre-k evaluation studies—one in North Carolina and one in Georgia, support the Educare Learning Network Evaluation Study, and lead an IES funded study examining individual children's experiences in early care and education settings.
What was your path to FPG?
After completing my PhD in Psychological Studies in Education at UCLA, I was recruited to FPG for an IES funded postdoctoral fellowship in quantitative methods in early education. I completed the two-year postdoctoral fellowship and was hired as a research scientist by Noreen Yazejian and Peg Burchinal to join the Illinois QRIS Validation Study and Educare Study teams.
What motivates your research?
I identify with many of the risk factors that are the target of early care and education programs and policies, and also know first-hand the educational and social capital that getting a good start early on can provide. Watching the divide in trajectories within my own family affected me profoundly and led me to want to ensure that all children have access to high-quality early care and education experiences.
What does the Abecedarian Award mean to you?
I am humbled to participate in the Abecedarian legacy to continue to identify aspects of early care and education that support the development and well-being of children and their families. As an early career scholar having the Abecedarian Award will mean having access to leadership training and resources to move into the next phase of my program of research focusing more on the translation of research to policy.
What do you look forward to about the future of the work you do?
I look forward to being able to continue to refine the definition of early care and education quality and to better identify and address the individual needs of young children served. To be truly effective, my future work will also need to include an intentional focus on examining systemic racial inequities built into our research methods and a shift toward a partnership/centering approach to the communities that we study.