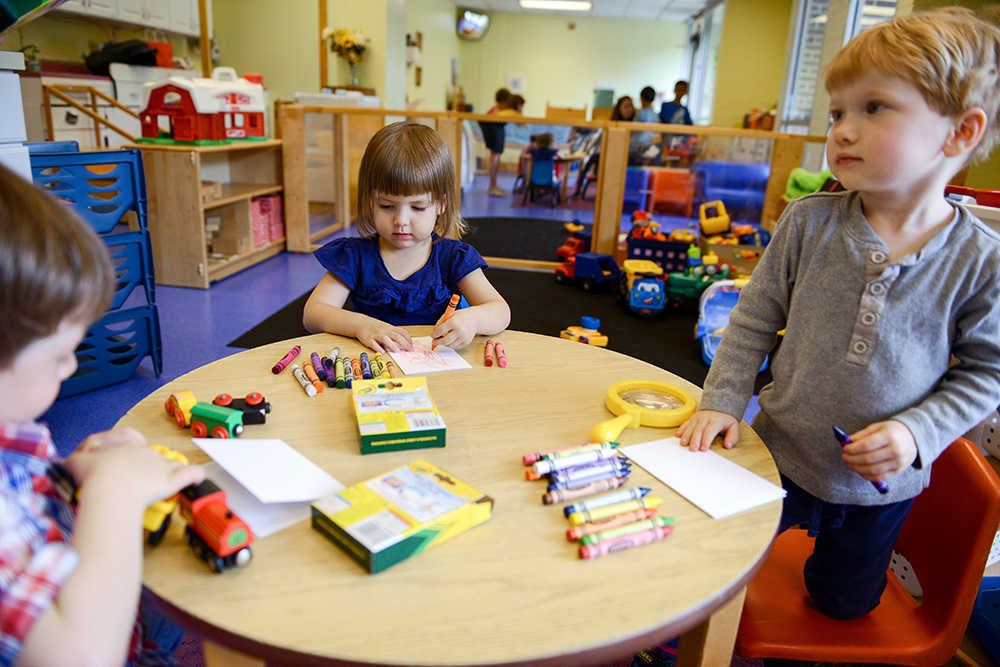 Early care and education provide a strong foundation for children's academic success and overall well-being. This focus area has been central to the work of the Institute since its founding more than 50 years ago. One of FPG's first and most influential projects was a longitudinal study of the effectiveness of an early care and education intervention for children from low-income households. This work continues today with research on closing the achievement gap and providing support for dual language learners.
The North Carolina Early Learning Network (NC-ELN) was selected for the Implementation Coaching to Advance Equity in Pyramid: TA Partnership from the National Center for Pyramid Model Innovations. The two-year technical assistance partnership will result in establishing a state demonstration program including resources, tools, and processes that reinforce equity across NC's Pyramid Model implementation classrooms, of which there are more than 300. Learn more about this partnership.
Implementation of the Pennsylvania Pre-K Counts Program: A Statewide Evaluation, examines the implementation of PA PKC in relation to the program regulations and early learning standards. This process evaluation focused on issues related to the extent of variability in implementation of the PA PKC program, effectiveness of family engagement, adequacy of supports for continuous quality improvement, and implementation challenges in supporting children's school readiness.
Sandra L. Soliday Hong, PhD, research scientist, and Sabrina Zadrozny, PhD, statistician investigator and director of FPG's Data Management and Analysis Core, lead a project that has annually evaluated academic and social outcomes for a representative sample of 1,169 Georgia pre-K attendees from the 2013-14 school year. This longitudinal study shows that certain gains from pre-K persist through the third grade, particularly when it comes to language, literacy, and social skills.