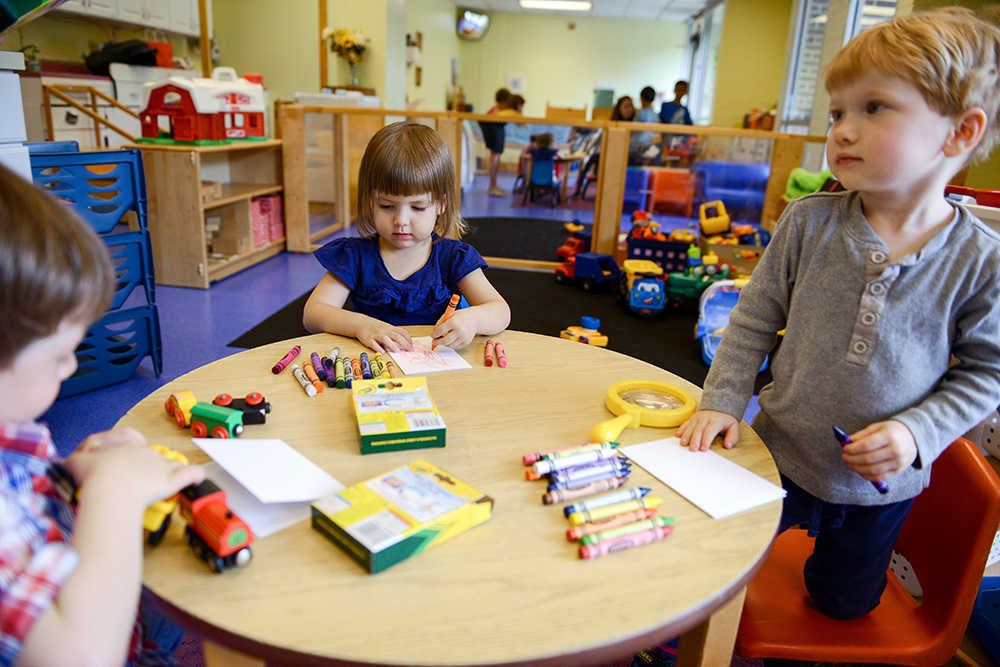 Early care and education provide a strong foundation for children's academic success and overall well-being. This focus area has been central to the work of the Institute since its founding more than 50 years ago. One of FPG's first and most influential projects was a longitudinal study of the effectiveness of an early care and education intervention for children from low-income households. This work continues today with research on closing the achievement gap and providing support for dual language learners.
In August 2022, Advanced Research Scientist Ximena Franco-Jenkins, PhD, helped launch an evaluation study of the MECK Pre-K Program, a longitudinal project expected to span 10 years. Franco-Jenkins, early childhood portfolio lead at the National Implementation Research Network (NIRN) at FPG, serves as co-principal investigator, alongside HighScope Educational Research Foundation, to conduct this independent and unbiased evaluation.
The Early Childhood Technical Assistance (ECTA) Center supports state IDEA Part C and Part B, Section 619 programs in developing more equitable, effective, and sustainable state and local systems, that support access and full participation for each and every young child with a disability, and their family.
Robert Carr, PhD, recently returned to FPG to continue investigating early childhood education programs, policies, and practices. Together with the pre-K evaluation team, Carr and Sandra Soliday Hong, PhD, are working on studies of pre-K programming in North Carolina and Georgia, in collaboration with education leaders in both states.