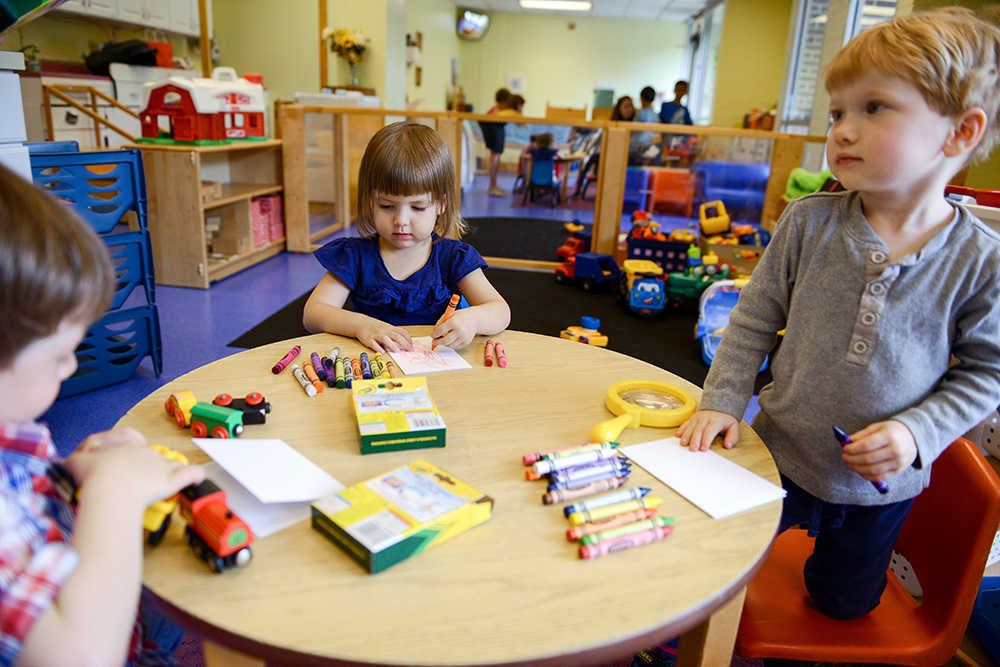 Early care and education provide a strong foundation for children's academic success and overall well-being. This focus area has been central to the work of the Institute since its founding more than 50 years ago. One of FPG's first and most influential projects was a longitudinal study of the effectiveness of an early care and education intervention for children from low-income households. This work continues today with research on closing the achievement gap and providing support for dual language learners.
When the pandemic struck last year, practitioners in early education and early childhood special education, and parents came together to support young children and their families through remote service delivery. The Early Childhood Technical Assistance (ECTA) Center has created a multi-part video series that addresses and illustrates the ways pre-school teachers, special educators and parents adapted their school routines to ensure that children were still receiving high-quality care and education.
Research has shown that teachers demonstrate implicit preferences toward white students versus minority students. Self-fulfilling prophecies and teachers' lower expectations of children can start early in a child's school experience and negatively impact children, in particular racial/ethnic minorities. Iheoma Iruka, PhD, leads a project that examines the effects of implicit bias on children's early outcomes. Iruka is also the founding director of the Equity Research Action Coalition at FPG.
Sandra L. Soliday Hong, PhD, is a research scientist focused on early care and education, and pre-k education. Soliday Hong is an expert in applied measurement of contextual and individual factors in early care and education settings that relate to the outcomes of young children, particularly for children from diverse backgrounds. Soliday Hong's recent projects in Georgia and Pennsylvania have shown the importance and impact of high-quality early education.