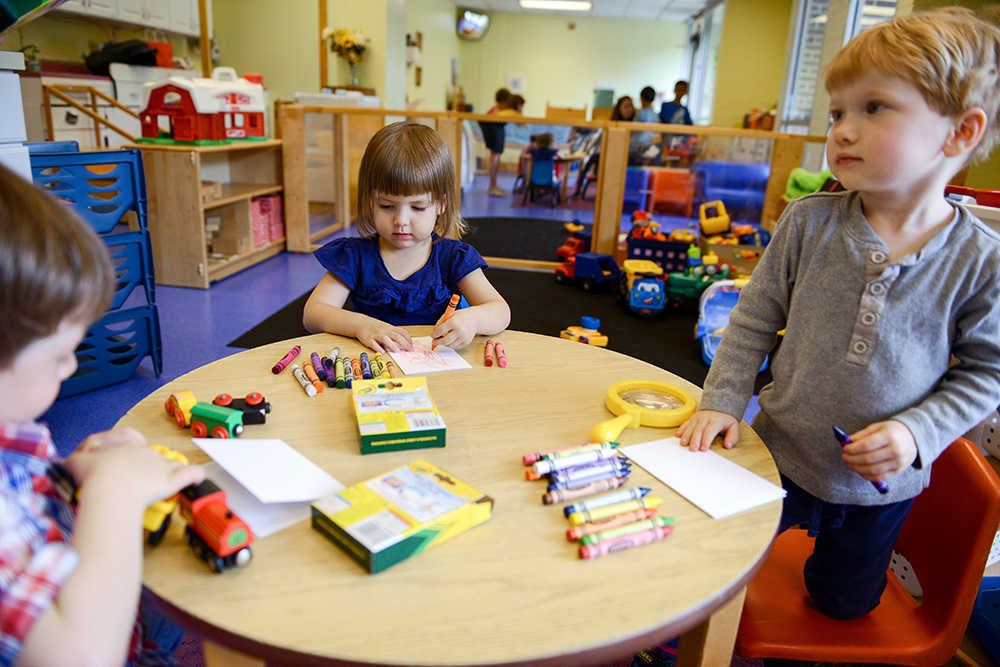 Early care and education provide a strong foundation for children's academic success and overall well-being. This focus area has been central to the work of the Institute since its founding more than 50 years ago. One of FPG's first and most influential projects was a longitudinal study of the effectiveness of an early care and education intervention for children from low-income households. This work continues today with research on closing the achievement gap and providing support for dual language learners.
FPG is partnered with the North Carolina DCDEE in conducting an evaluation of a pilot implementation of the NC Preschool Pyramid Model in selected private center-based preschool programs where NC Pre-K classrooms are housed. The evaluation focuses on what supports are needed to implement the Pyramid Model in programs with and without government support, and to support the early care and education workforce.
Sandra Hong, PhD, is an advanced research scientist as well as the policy division lead at FPG. She is an expert in applied measurement of contextual and individual factors in early care and education settings that relate to the outcomes of young children, particularly for children from diverse backgrounds. Hong is also principal investigator of the Evaluation of a Pilot of the Pyramid Model in NC Pre-K Classrooms in Private Center-Based Programs project.