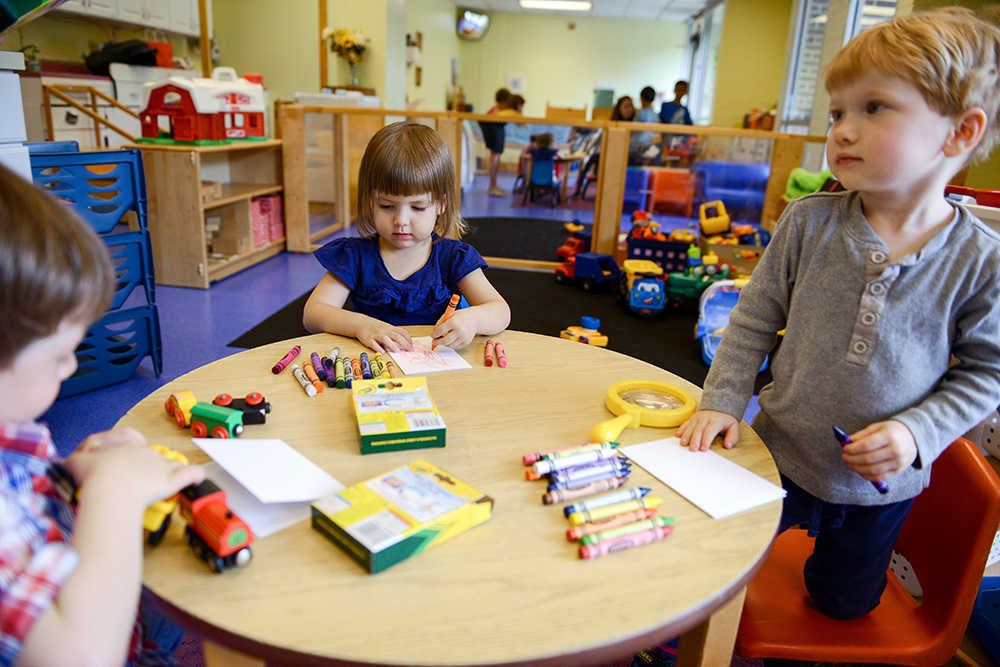 Early care and education provide a strong foundation for children's academic success and overall well-being. This focus area has been central to the work of the Institute since its founding more than 50 years ago. One of FPG's first and most influential projects was a longitudinal study of the effectiveness of an early care and education intervention for children from low-income households. This work continues today with research on closing the achievement gap and providing support for dual language learners.
The 2023 International Early Childhood Inclusion Institute, "Committing to Communities Where Everyone Belongs," drew a capacity crowd of 550 attendees at the Friday Center at UNC while another 250 people attended virtually, creating the largest event in the conference's history. With the goal of expanding the reach of inclusion, conference organizers built on past successes and opened up new avenues of outreach.
The STEM Innovation for Inclusion in Early Education (STEMIE) Center's purpose is to develop and enhance the knowledge on the practices and supports necessary to improve access and participation within STEM learning opportunities for young children with disabilities. The STEMIE team works to design tools and resources for educators, practitioners, and parents that help promote early STEM learning for all children.
Nicole Telfer, PhD, a postdoctoral scholar working with Noreen Yazejian, PhD, Rachel Kaplan, PhD, and Iheoma Iruka, PhD, at FPG, recently presented a poster titled, "Identifying Gaps and Equity Challenges in ECERS-3, an Early Childhood Education Tool, through Focus Groups" during the Eastern Psychological Association Conference.