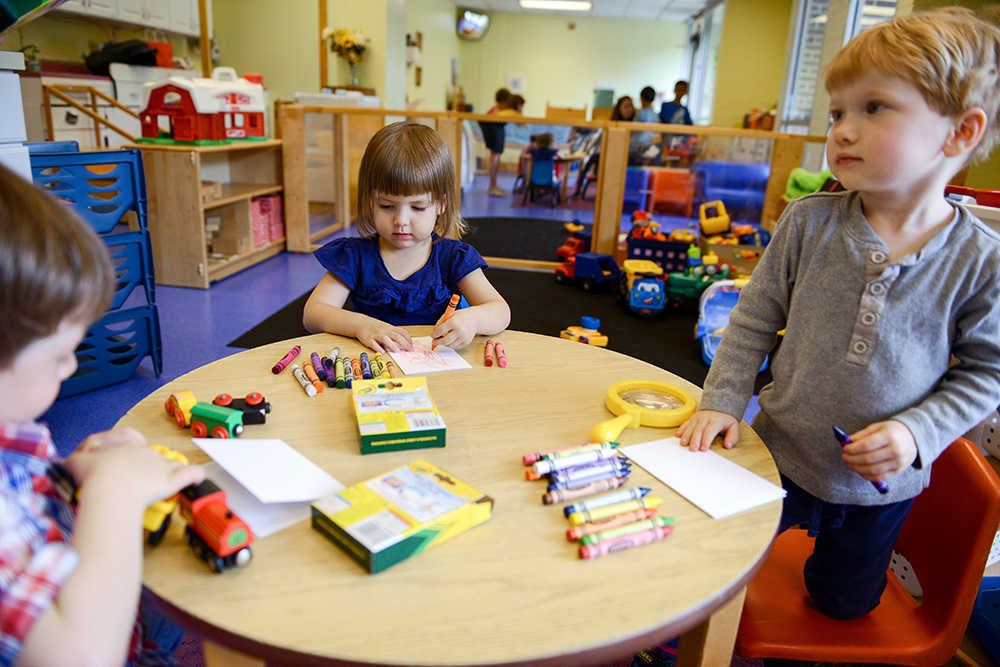 Early care and education provide a strong foundation for children's academic success and overall well-being. This focus area has been central to the work of the Institute since its founding more than 50 years ago. One of FPG's first and most influential projects was a longitudinal study of the effectiveness of an early care and education intervention for children from low-income households. This work continues today with research on closing the achievement gap and providing support for dual language learners.
A Guide to Addressing STEM Myths is an online publication, which launched in June 2021, and addresses and debunks misconceptions about STEM (science, technology, engineering, and mathematics) learning experiences and opportunities for young children, including infants and toddlers and children with disabilities. The guide was produced by FPG's STEM Innovation for Inclusion in Early Education (STEMIE) Center.
Research has shown that teachers demonstrate implicit preferences toward white students versus minority students. Self-fulfilling prophecies and teachers' lower expectations of children can start early in a child's school experience and negatively impact children, in particular racial/ethnic minorities. Iheoma Iruka, PhD, leads a project that examines the effects of implicit bias on children's early outcomes. Iruka is also the founding director of the Equity Research Action Coalition at FPG.
In March 2019, Book Harvest engaged HighScope Educational Research Foundation to conduct a longitudinal Randomized Control Trial evaluation of Book Babies. The goal of this two­-site longitudinal study was to examine the impact of the five-year Book Babies intervention on parents' reading practices, children's literacy and language skills, and kindergarten readiness. The final report was produced after the lead PI, Iheoma Iruka, returned to UNC FPG.