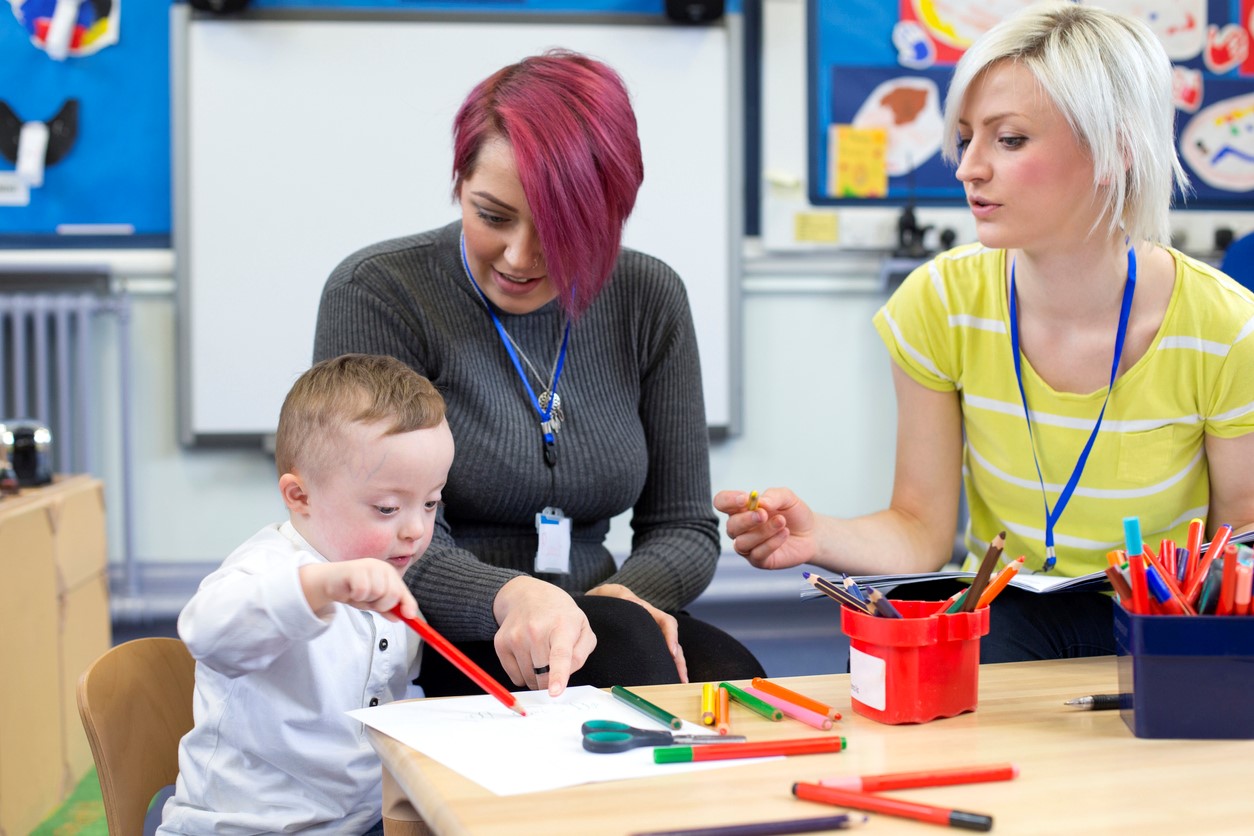 Prevention science is a framework for research focused on preventing and/or mitigating behavioral and health challenges and increasing resiliency. The prevention science work at FPG draws from a diverse range of disciplines—including the behavioral, social, psychological, and neuro sciences—to understand the origins of social problems at the individual, community, and societal levels. Prevention strategies focus on ways to intervene before a problem emerges or worsens, avoiding adverse outcomes and their costs, and enhancing conditions conducive to healthy child and adolescent development, good mental and physical health, and strong families and communities.
Julie Austen, PhD, is an implementation specialist at the UNC Frank Porter Graham Child Development Institute and a clinical health psychologist by training. Austen says that the nontraditional path she found herself on—through lived experience, education, clinical practice, immersion in rural health, and now, implementation science at a major research institution like UNC-Chapel Hill—informs her dedication to the kinds of systems-level change and capacity building that advance the quality of life for all children.
Diana Fishbein, PhD, is a senior research scientist and the director of translational neuro-prevention research at FPG. Fishbein's studies use transdisciplinary methods and a developmental approach to understanding interactions between neurobiological processes and environmental factors. Her research supports the premise that underlying neurobiological mechanisms interact with our experiences, identities, and environments to alter trajectories either toward or away from risk behaviors.
Implementation science led by experts in child development can be a powerful tool for the improvement of systems that serve children, families, and communities―and this includes juvenile justice. Robin Jenkins, PhD, the Policy Division Lead at FPG has spent decades working in juvenile justice and child behavioral health systems. Over the years, Jenkins has partnered with many organizations to use evidence-based practices to reform the juvenile justice system and improve outcomes.