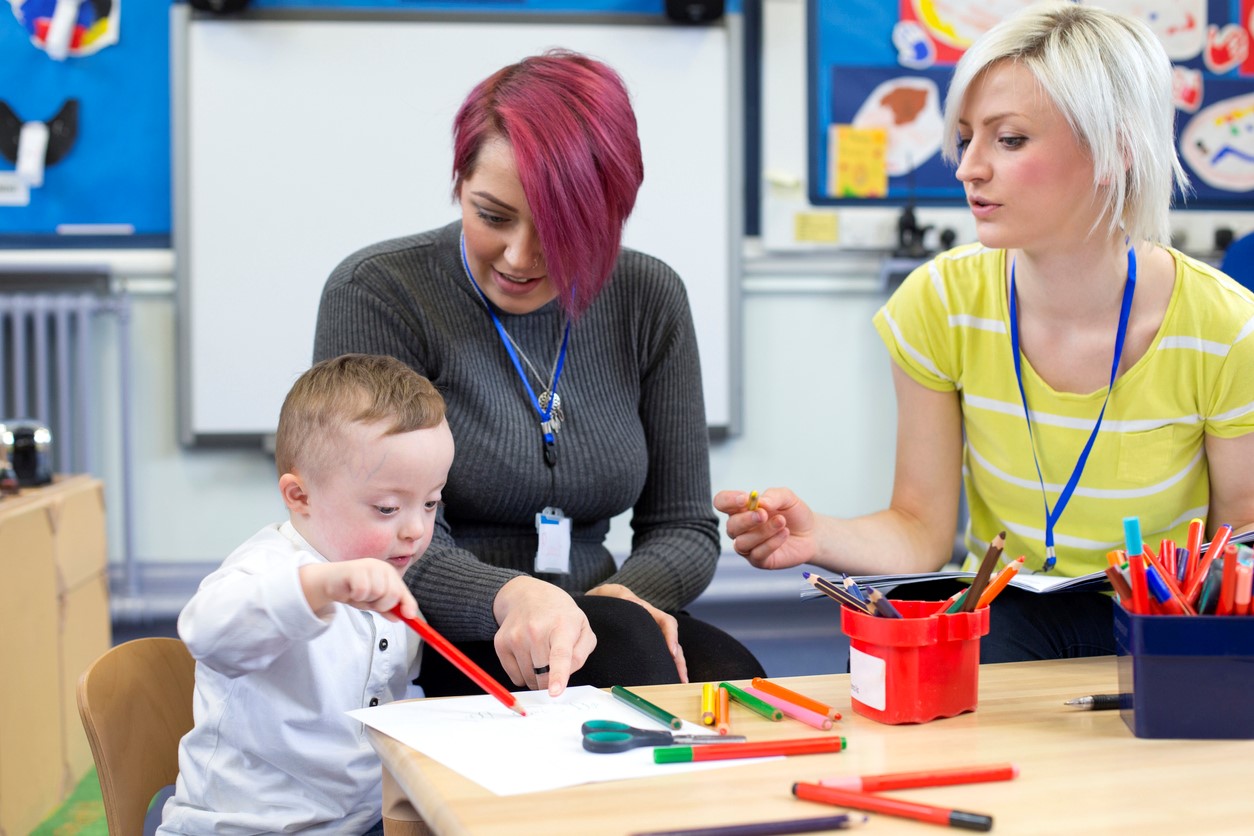 Prevention science is a framework for research focused on preventing and/or mitigating behavioral and health challenges and increasing resiliency. The prevention science work at FPG draws from a diverse range of disciplines—including the behavioral, social, psychological, and neuro sciences—to understand the origins of social problems at the individual, community, and societal levels. Prevention strategies focus on ways to intervene before a problem emerges or worsens, avoiding adverse outcomes and their costs, and enhancing conditions conducive to healthy child and adolescent development, good mental and physical health, and strong families and communities.
FRONTIER, which stands for "Fostering Research on Neuro-prevention via Translation, Infrastructure, Education and Relationships," aims to provide an infrastructure for fostering cross-cutting relationships between basic scientists and intervention and implementation specialists throughout FPG and across UNC to address outstanding questions in the field of prevention. This program will employ a transdisciplinary and translational neuroscience approach as the foundation for meaningful research, practice, and policy.
Robin Jenkins, PhD, is a senior implementation specialist at the UNC Frank Porter Graham Child Development Institute (FPG) and the division lead for the Policy Division. Much of Jenkins' work focuses on juvenile justice and child behavioral health systems. Jenkins is a member of the Impact Center at FPG team as well as Bright Spots: Strengthening the Education-to-Career Continuum in North Carolina, and serves as the principal investigator on OJJDP Juvenile Justice System Enhancements.
The coronavirus pandemic has exposed the historical and contemporary inequities that Black families and communities have experienced throughout their life course and their daily lives. Black Parent Voices: Resilience in the Face of the Two Pandemics—COVID-19 and Racism, illustrates how the pandemic is affecting Black families' experiences with racism and discrimination, financial security/material hardship, health and mental health, and early care and education options.