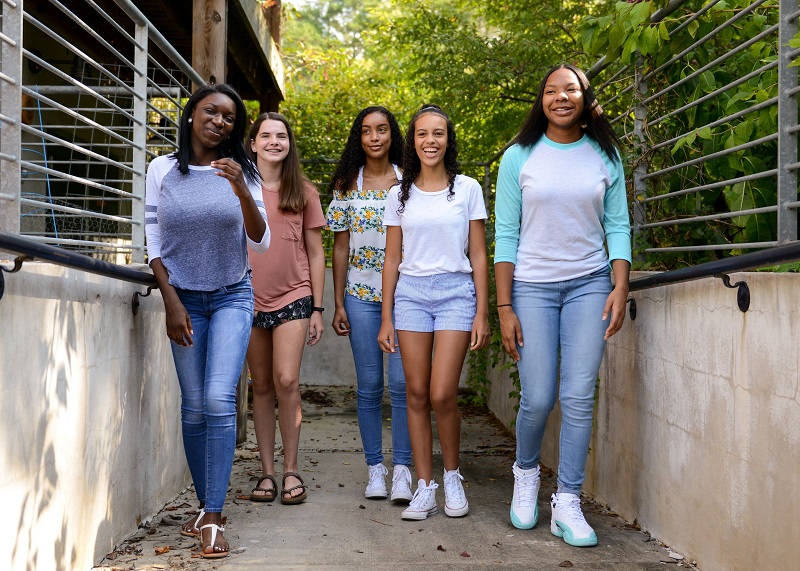 Access to a high-quality K-12 education is critical for the optimal growth and development of every child. Children who attend excellent schools benefit from a range of opportunities designed to develop their intellectual abilities and social skills. The benefits are long-lasting, as educational achievement is linked to higher lifetime earnings and better health. However, there remains a stubborn achievement gap in America's schools due to disparities in funding and teacher training. FPG's work in K-12 education aims to provide educators, public officials, and parents with the resources and tools needed to ensure that a high-quality education is accessible to students from all backgrounds and at all grade levels.
Staff from the Targeted Reading Instruction project are working to create and present a series of five caregiver education workshops where participants will learn hands-on activities that they can use with beginning readers. All participants receive a series of 12 decodable texts for their personal use. Additionally, caregivers receive either virtual tutoring for their child or virtual coaching as they work with their child.
The Peer-to-Peer collection of resources, produced by the Center on Secondary Education for Students with Autism Spectrum Disorders, are designed to support adults with autism and are created by young adults for young adults. In "Building Inclusive Classrooms with Your Neurodivergent Peers," authors Taylor Kennedy and Hannah Spitzer provide information for neurotypical students about how they can make the classroom a welcoming space for their neurodivergent classmates.
FPG is partnered with ncIMPACT and myFutureNC on Bright Spots: Strengthening the Education-to-Career Continuum in North Carolina, a two-year pilot program to support a cohort of place-based, cross-sector educational collaboratives ("myFutureNC network") across the state to develop model programs that significantly increase the number of students successfully pursuing post-secondary education and entering the workforce.