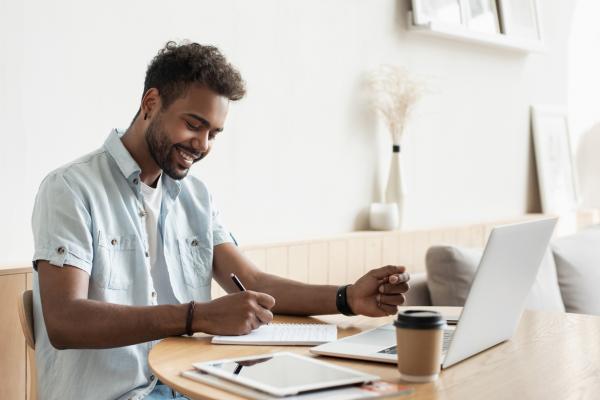 AFIRM reaches 250,000 users around the world
The Autism Focused Intervention Resources and Modules (AFIRM) project at the UNC Frank Porter Graham Child Development Institute has reached another milestone―250,000 users now rely on AFIRM for evidence-based practices that can help learners with autism.
Originally funded by the Office of Special Education Programs and extensions supported by the Institute of Education Sciences, AFIRM provides free, user-friendly online learning modules, which are used all over the world by teachers, paraprofessionals, related service providers, families, and anyone who works with learners with autism. This kind of expert guidance lifts burdens from those who are trying to find effective and high-quality ways to support their learners. Implementation checklists, user guides, lesson plans, data collection forms, and family support packages are just some of the free resources AFIRM offers.
"AFIRM continues to provide high quality resources on evidence-based practices for free to educators," says Ann Sam, PhD, who led the development of AFIRM and is an advanced research scientist at FPG. "Over the past year, we expanded our resources with five additional modules that reflect the most recent review from the National Clearinghouse on Autism Evidence and Practice. These new modules were funded by the California Autism Professional Training And Information Network (CAPTAIN)."
The high-quality resources on AFIRM help to bridge the gap between research and practice by providing educators with information on evidence-based practices and specific steps of how to use these practices in their classrooms.
When contacted last year about AFIRM, Ann England, project coordinator for the California Autism Professional Training And Information Network (CAPTAIN), shared, "We recommend the AFIRM modules as the foundation of knowledge development for our educators, families/caregivers, state and federally funded family support agencies, and our California Department of Developmental Services (Regional Centers). We are committed to using evidence-based practices for students with autism and the AFIRM modules ensure that our educators and service providers are implementing the EBPs with fidelity to improve academic, social, and vocational outcomes."