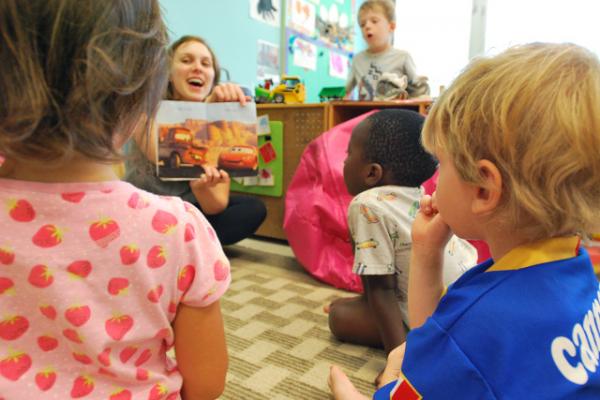 House of Representatives Hears Expert Testimony Citing FPG's New Educare Study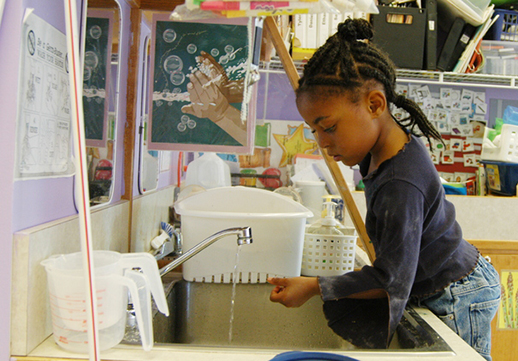 During a budget hearing for the Early Education Panel last month, a subcommittee for the U.S. House Committee on Appropriations heard expert testimony citing FPG's recent study of Educare Schools.
Walter S. Gilliam, director of Yale's Edward Zigler Center in Child Development and Social Policy, provided an overview of the research on child development and the impact of early education before specifically addressing the question of how best to target federal investments.
"Early care and learning programs should be integral components of our nation's educational strategy," Gilliam argued. "Both educational and economic research confirm common wisdom–supporting and intervening early is far more effective and cost-beneficial than waiting for problems to become more intractable and costly."
Gilliam then noted research by Nobel Laureate economist James Heckman, who co-authored last year's seminal research from FPG's Abecedarian Project showing the long-term physical health benefits that persist decades after high-quality early care.
According to Gilliam, Heckman's work also has demonstrated "the greatest return on educational investment occurs during the first five years of life, especially the first three. In fact, earlier supports actually augment the economic return on investment yielded from later supports–high-quality preschool supports augment the economic value of the K-12 experience and, similarly, high-quality infant-toddler supports augment the economic value of preschool and later K-12."
Gilliam then turned to FPG's new findings from the Educare Learning Network Implementation Study, which examined the effects of Educare's high-quality birth-to-five program.
He explained that "children who receive the supports early in life and have a longer duration in the program do better on school readiness assessments when heading to kindergarten." He added, "This is particularly true for dual-language learners."
FPG's Noreen M. Yazejian, principal investigator of the new research on Educare, studied its children's receptive language skills—the ability to hear and understand words—because those particular skills are an excellent predictor of later academic success.
"Entering Educare as an infant appears to prevent the early decline in language scores often associated with poverty," said Yazejian in March, when the study was released. "In addition, the children who enter Educare schools as infants and remain through their preschool years demonstrate the highest English language scores at age 5, performing very close to the national average."
Gilliam returned to his argument about the importance of the earliest years when he concluded his testimony about where to target federal funding.
"In brief, although preschool programs certainly support school readiness, their impacts and return on investment are greatly enhanced by access to high-quality infant-toddler supports," he said. "In other words, when it comes to maximizing our nation's educational investment returns, the infant-toddler years should not be our afterthought, they should be our forethought."
Listen to Noreen Yazejian's radio interviews about FPG's new Educare study
Read Walter S. Gilliam's full testimony
More on FPG's new findings from the Educare Learning Network Implementation Study
Contact
Noreen M. Yazejian, Principal Investigator
Educare Learning Network Implementation Study
UNC's Frank Porter Graham Child Development Institute
noreen.yazejian@unc.edu
919-962-7361
FPG grants permission to publish this story in whole or in part.
DS