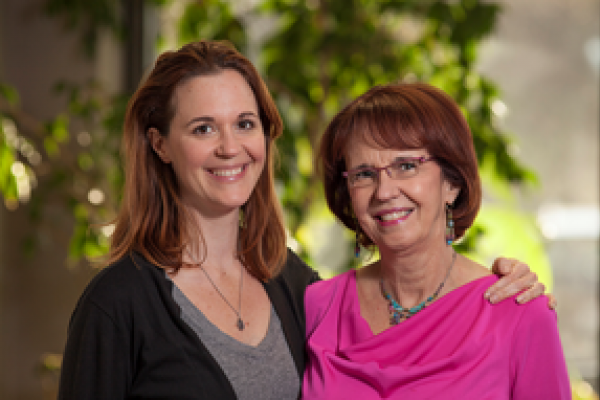 2015 Inclusion Institute to Feature Pioneers Ann and Kate Turnbull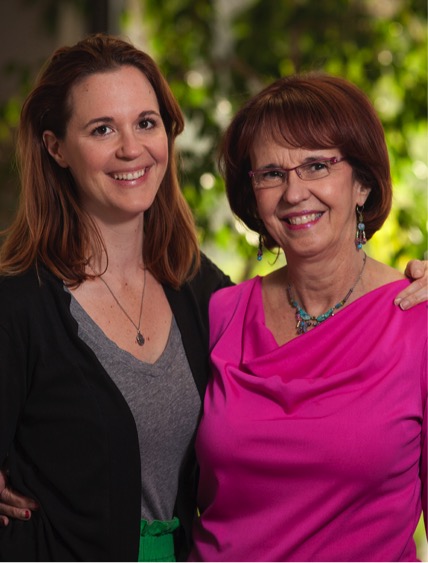 Pioneers Ann and Kate Turnbull to Deliver Keynote Address
at the National Early Childhood Inclusion Institute
Register now
The Mother-Daughter Team Will Also Lead a Special Opening Day Panel on the Well-Being of Siblings of Children with Disabilities
More: Ann and Kate Each Will Deliver an Additional Special Session—Ann on Empathetic Communication, Kate on Mindfulness Training for Young Children
Registration Also Opens for Four Special Pre-Institute Workshops on Transforming Conflict, Integrating Mindfulness, Project-Based Learning, and Practice-Based Coaching
The 2015 National Early Childhood Inclusion Institute will feature a formidable and multi-talented mother-daughter team renowned for their service and advocacy. Ann Turnbull, co-founder of the University of Kansas's Beach Center on Disability, and daughter Kate Turnbull, a mindfulness coach who works with children with ADHD, will deliver the keynote address at the popular three-day conference and play key roles in several other Institute offerings.
The special education field has long hailed Ann Turnbull as a leading researcher on family support, family quality of life, family-professional partnerships, and other topics—but national and international family networks also recognize the Beach Distinguished Professor Emerita as a visionary and relentless advocate and leader. She said she is excited to co-present the keynote address with daughter Kate because of Kate's insights about having grown up with her brother Jay (1967-2009), who had multiple disabilities.
"What happens to siblings becomes part of their being," Ann said. At past Inclusion Institutes, Ann talked about her family's quest to support Jay in having an "enviable life." This is the first time, though, that Kate will share her own journey with Jay at the conference.
"Siblings need an emotional adaptability that most 5-9 year-olds don't have the full capacity for," said Kate, who delivered a stunning eulogy when Jay passed in 2009. During the upcoming keynote, which will focus on launching siblings of children with disabilities to lives full of well-being, Kate plans to make recommendations about how families and practitioners can nurture sibling relationships. Ann will join Kate in providing an overview of what research reveals about sibling impact, support, and roles.
Afterward, Ann and Kate will serve as co-facilitators for a special opening day panel that will continue the discussion on siblings and families. In addition, the Institute will offer a panel of federal early childhood leaders with emerging information on policies and insights about enhancing the quality of inclusive services.
Ann and Kate each will also contribute to one of the dozens of concurrent sessions slated for the conference. Based on Ann's decades of research, advocacy, and leadership of national professional and family organizations, she will offer a session on "Empathetic Communication"; Kate, drawing on the importance of mindfulness in her adult life and her experience using it with children, will present "Focusing Attention: Mindfulness Training for Young Children with Self-Regulation Challenges."
The Inclusion Institute is the premier event for people from all early childhood sectors to come together to learn, share, and problem-solve about inclusion for young children. Fifty-four offerings comprised the Institute's programming last year, and the conference sold out early.
"I love the people at the Inclusion Institute," Ann said. "I love to participate in it for the relationships."
To save your spot, register now.
Read more about the 2015 Inclusion Institute.
@FPGInstitute #2015inclusion
facebook
Questions about registration?
jay.hargrove@unc.edu
919-966-0888
DS