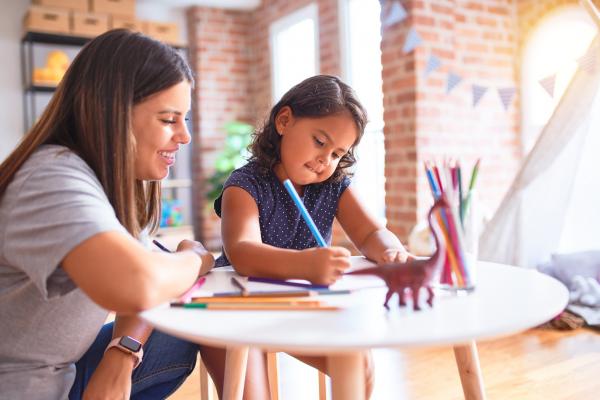 AFIRM launches new module on selecting most appropriate EBP
The Autism Focused Intervention Resources and Modules (AFIRM) project at the UNC Frank Porter Graham Child Development Institute (FPG) helps to bridge the gap between research and practice by providing free, user-friendly online learning modules. These modules are used all over the world by teachers, paraprofessionals, related service providers, families, and anyone who works with learners with autism. This kind of expert guidance lifts burdens from those who are trying to find effective and high-quality ways to support their learners.
"It's hard as a teacher, or anyone working with students, to know what works or what is most effective. AFIRM modules are designed to help anyone learn about the step-by-step process of planning for, using, and monitoring an evidence-based practice with learners with ASD from birth to age 22," says FPG's Research and Evaluation Division Lead Ann Sam, PhD, who led the development of AFIRM.
AFIRM has just released a new module, Selecting an Evidence-Based Practice, and an accompanying Individualized Education Program (IEP) to Evidence-based Practice (EBP) tool.
With several potential evidence-based practices to choose from, it is important to follow a process to select the most appropriate practice for each learner. This new AFIRM module describes the process for selecting an evidence-based practice to use with autistic learners.
The accompanying IEP to EBP tool assists with selecting the most appropriate evidence-based practice (EBP) for each individual learner with autism. The tool guides you through the National Clearinghouse on Autism Evidence and Practice (NCAEP) Domain Matrix to identify a list of potential EBPs to use and then to choose one EBP by considering:
learner/family priorities, preferences and characteristics;
teacher/team characteristics;
clues found in the target goal/skill/behavior; and
other resources available.
To access the new module and accompanying tool, visit these websites:
And to learn more about AFIRM's other resources, visit the AFRIM website.