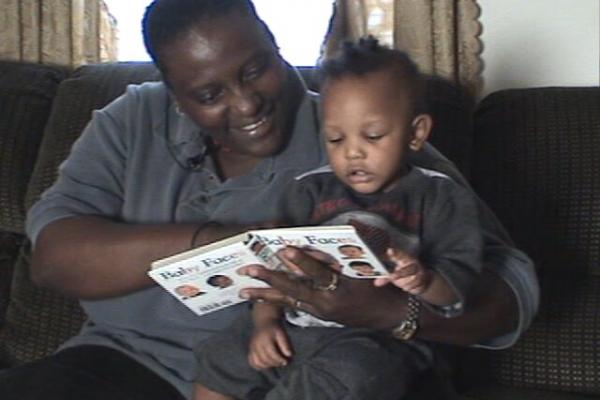 African American Fathers Improve Their Children's Language Skills
Lynne Vernon-Feagans, PhD, wanted to do another project with rural families after working on the Abecedarian project as a new PhD. Her early exposure to this 40+ year study of at-risk families drew her to the unique dynamics and discoveries of working with under-represented minority families and children. The Family Life Project provided her with the chance to continue her early work through a longitudinal study of children in six rural counties, three in North Carolina and three in Pennsylvania.
The Family Life Project was funded in 2002 by the federal government's National Institute of Child Health and Human Development. It is the largest and most comprehensive study of its kind in the world, with a total investment of nearly $60 million. To date, the project has 1,292 children in the study who have been followed since birth—some of them for more than 15 years—and thanks to recent funding, they will continue to be followed through high school. The goal of the study is to collect in-depth measures of families, poverty, and rurality, biological markers of family stress, family health, family work, family interactions, instruction in the classroom over elementary school, and home and childcare literacy activities, as well as child cognition, language, emotional, and social health.
Vernon-Feagans created a study within this project to evaluate the role fathers play in their children's language development. She had already seen presumptions about minority children debunked, such as the belief that African American mothers didn't talk to their children as much as other ethnic groups. To learn more, she designed this new study to research the amount and quality of African American fathers' interactions with their children. This new study design provided wordless picture books to enrolled families and recorded moms and dads as they added their own words to the books for their children. These interactions were recorded many times from six months of age through kindergarten entry.
The results were surprising. The research team, including a number of doctoral students and postdoctoral fellows, entered more than 15,000 transcripts into a program called SALT, which coded the words and utterances used, and correlated parent language to child language development. African American mothers and fathers were found to use the same—or more complex—language as non-African American mothers and fathers. And African American fathers' early language use with their children was found to be a better predictor of their children's later language development than mothers. As children entered public schools, both the fathers' and mothers' language at school age were found to be a good predictor of their children's school achievement.
"I remember when the common thinking was that fathers contributed resources while mothers did most of the child rearing," said Vernon-Feagans. These results and this study continue to yield knowledge that dispels myths, provides the foundation for evidence-based practices, and shapes our ability to provide effective services and interventions for diverse populations.
Vernon-Feagans' study of the father's role in child language development has collected data for six years and has documented progression from birth through third grade.