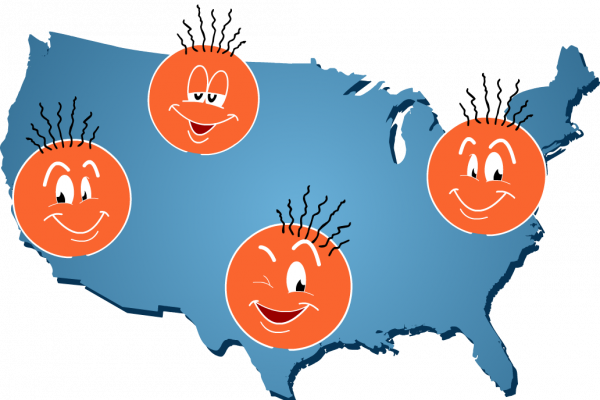 aRPy Ambassadors Welcomes New Cohort of Experts From Across the Country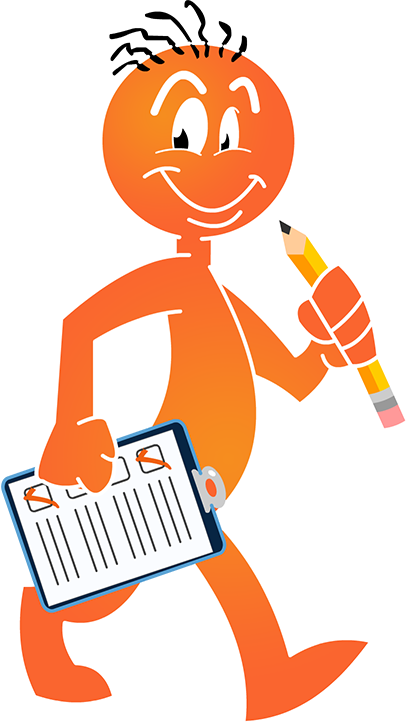 The Early Childhood Technical Assistance Center (ECTA) at the UNC Frank Porter Graham Child Development Institute has selected its 2020 cohort of 'aRPy ambassadors' from across the country to help implement official recommended practices for the care and education of young children with disabilities.
Through a cooperative agreement with the Office of Special Education Programs at the U.S. Department of Education, the ECTA Center developed a suite of free resources and videos—starring the animated spokesperson 'aRPy' for whom the project is named—to help practitioners and families apply these recommended practices to developmental interventions in everyday routines and settings involving children and families.
The aRPy ambassador initiative represents a unique partnership between the ECTA Center, the Division for Early Childhood (DEC) of the Council for Exceptional Children, and the Region B Parent Technical Assistance Center (PTAC) at Parent to Parent of Georgia. The partners contributed to the processes of selecting, preparing, and supporting these 22 professionals from across the country who act as aRPy ambassadors.
The ambassadors form an international cohort with knowledge of evidence-based practices, professional development and training, and their state's early childhood services and practitioner networks. Not only will ambassadors collaborate with one another to develop and share strategies and resources, but each will develop and implement goals aimed at improving outcomes for young children and their families.
2016's inaugural group of ambassadors were instrumental in helping to design, document, and make recommendations for supporting this new group of ambassadors to disseminate materials nationally. The group will meet in person with ECTA in April 2020 to receive training and support, including a toolkit to use in their activities.
The 2020 cohort of aRPy Ambassadors are:
Ambassadors representing Parent Training Information Centers
Pat Cameron
Federation for Children with Special Needs, Boston, MA
Adriana Fontaine
Connecticut Parent Advocacy Center, Niantic, CT
Mai Hall
The Parents Place of Maryland, Glen Bernie, MD
Amy Holbert
Family Connection of South Carolina, Columbia, SC
Leslie Junkin
Mississippi Parent Training and Information Center, Jackson, MS
Brenda Lamkin
WV Parent Training and Information, Inc., Buckhannon, WW
Teresa Nold
SD Parent Connection, Sioux Falls, SD
Cache Owens-Velásquez
Exceptional Children's Assistance Center, Davidson, NC
Deepa Srinivasavaradan
SPAN Parent Advocacy Network, Newark, NJ
Jane Stadnik
Pennsylvania State Parent and Training and Information Center (PEAL Center), Pittsburgh, PA
Meedra Surratte
Parent Information Center of Delaware, Wilmington, DE
Jodi Webb
Pathfinder Services of ND, Minot, ND
Ambassadors representing State Agencies, Professional Development, Technical Assistance, and Institutions of Higher Education
Alicia Amundson
Arizona Early Intervention Program, Phoenix, AZ
Regan Bynder
Ventura County Office of Education, Early Childhood Programs, Camarillo, CA
Melissa Crist
Idaho Center on Disabilities and Human Development, Moscow, ID
Elizabeth Diedrick
Lorain City Schools
University of Toledo, Toledo, OH
Jennifer Francois
Kansas State University, Manhattan, KS
Andrea Golloher
San Jose State University, San Jose, CA
Karen Lange
Arkansas School for the Deaf, Little Rock, AR
Lori Ann Malina-Lovell
Department of Health and Humans Services, IDEA Part C office, Carson City, NV
Lisa Terry
Virginia Commonwealth University/Partnership for People with Disabilities, Virginia Beach, VA
Margarita Cañadas Perez
Catholic University of Valencia, Valencia, SPAIN