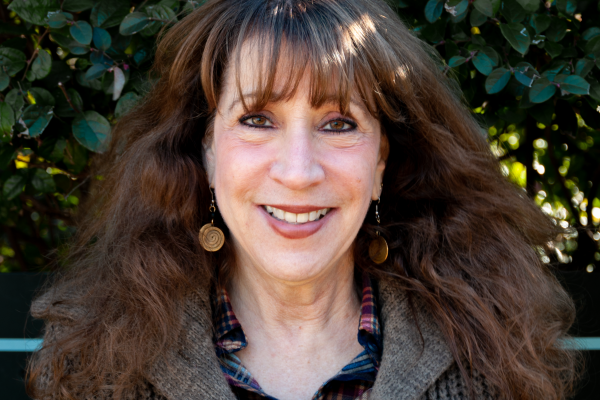 Translating scientific research findings into practices and policies that work has long been a passion for behavioral neuroscientist Diana 'Denni' Fishbein, PhD.
"I want to bring science to life," says the new Director of Translational Prevention Research at the UNC Frank Porter Graham Child Development Institute. "Prevention science is so inherently actionable, and we know this is a rigorous science that can improve the quality of life on a population level."
Fishbein has spent most of her life and career in Washington D.C. and Maryland, working to identify the environmental and psychosocial conditions that impact neurodevelopment in children and adolescents through appointments at the University of Maryland, Johns Hopkins University, and Georgetown University. She was most recently Director of the Program for Translational Research on Adversity and Neurodevelopment at Pennsylvania State University and, in 2013, founded the National Prevention Science Coalition to Improve Lives.
"I've focused on how certain experiences and exposures influence the way the brain develops, and the implications that has on behavioral, mental, and emotional health," says Fishbein. "In recent years, I'm not only interested in this impact, but also what we can do about it. What are the impacts of intervention, which is another kind of environmental exposure, and how do those interventions prevent negative outcomes in the future?"
This kind of research is naturally translational, says Fishbein, and an area where the need to translate the science behind it into practices and public health policies that can prevent further harm for those who have been exposed to adverse experiences is pressing.
"The brain is incredibly plastic. The mechanisms that undergird self-regulation and social-emotional skills don't fully coalesce in terms of our brain function until we're almost 30. This means there are multiple windows of opportunity to intervene and redirect pathways away from unfavorable mental health and behavioral outcomes," she says.
FPG Director Ayse Belger, PhD, professor of psychiatry and director of psychiatry neuroimaging research at UNC-Chapel Hill, says Fishbein's arrival at FPG will help the Institute leverage its existing expertise in these areas to inspire new collaborations that can increase the measure of translational research taking place at FPG.
"FPG has top experts in research, implementation science, and technical assistance, and much of our work is readily impactful for policy. To be able to launch new, interdisciplinary translational programs and projects and opportunities we need a leading investigator like Denni who can talk across all these languages and make things happen," says Belger.
FPG has the opportunity and wealth of investigators to build capacity in translational research that can impact multiple areas, says Belger, from child maltreatment and juvenile justice to substance use disorders and health care.
"With Denni, we have someone who can not only build bridges across disciplines, but also mobilize and catalyze FPG investigators who traditionally work in different areas on policy related work that can address these complex public health issues," says Belger. "Her demonstrated expertise in this kind of work will help FPG build into new areas where we can make an even bigger difference."