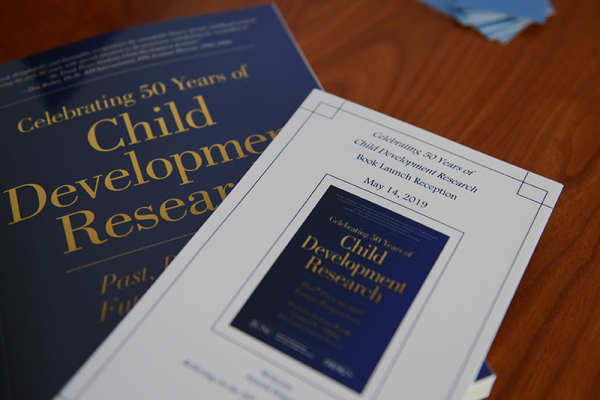 Celebrating FPG's 50th Anniversary Book
On May 14, 2019, the UNC Frank Porter Graham Child Development Institute (FPG) celebrated the publication of a book commemorating its 50th anniversary celebration. The book, "Celebrating 50 Years of Child Development Research," edited by Barbara Hanna Wasik and Samuel L. Odom and published by Brookes Publishing, is based on the presentations from FPG's 50th anniversary symposium.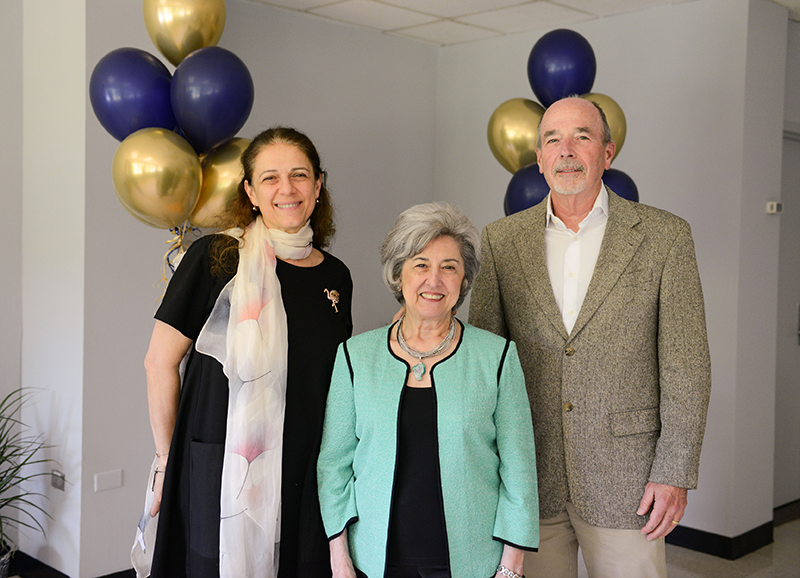 The anniversary symposium, Advancing Knowledge, Enhancing Lives: A Vision for Children and Families, took place in 2016 and focused on five decades of accomplishments in early childhood research. This celebration was the result of the vision of Don Stedman, former associate director of FPG. The event opened with a gala dinner and keynote address by former N.C. Governor James B. Hunt Jr., followed by a 2-day symposium attended by researchers, policymakers, and practitioners. Presenters included professionals from FPG and other nationally recognized individuals whose research and expertise has helped shape the field of early childhood education. Jacqueline Jones, president and CEO of the Foundation for Child Development, gave the symposium's keynote address.
The newly released book captures the three themes of the symposium: 1) race, ethnicity, linguistic, and cultural diversity; 2) early care and education, with an emphasis on children living in poverty; and 3) interventions for children and youth with disabilities and their families. Each theme was explored through three lenses: research, professional development/practice, and policy. Presenters summarized state-of-the-art research, practice, and policy within these 3 themes; envisioned the next steps toward producing better outcomes for children and their families; and led discussions of the issues involved. Presenters at the symposium were invited to author chapters in this volume based on their sessions. Their contributions to the book describe the advances in child development research during the 50 years leading up to the anniversary event, much of which was supported by research that occurred at FPG. Additional chapters addressed the history of children in America, demographic factors influencing children and their families, and directions for the future. Don Bailey, former FPG director, wrote that "this book thoughtfully and thoroughly encapsulates the remarkable history of early childhood research during the past 50 years, with special attention to the prominent contributions by researchers at the Frank Porter Graham Child Development Institute."
Chapter authors include: Oscar A. Barbarin, W. Steven Barnett, Barbara Bowman, Donna M. Bryant, Natasha J. Cabrera, Judith Carta, Mary Ruth Coleman, Linda M. Espinosa, Nicole Gardner-Neblett, Ron Haskins, James B. Hunt Jr., Marilou Hyson, Iheoma U. Iruka, Samuel L. Odom, Craig T. Ramey, Patricia Snyder, Rud Turnbull, Barbara Hanna Wasik, Pamela J. Winton, and Marlene Zepeda.