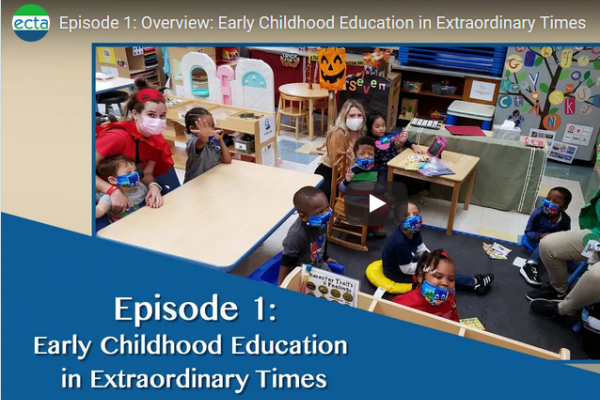 ECTA video series addresses preschool during the pandemic
It's been said that "necessity is the mother of invention." When the pandemic struck last year, practitioners in early education and early childhood special education, and parents came together to support young children and their families through remote service delivery. A new multi-part video series developed by Larry Edelman—Preschool During the Pandemic: Early Childhood Education in Extraordinary Times—features preschool staff and families from across the country and illustrates their working together to use technology to make the virtual learning experience exciting, effective, and engaging for young children.
Currently, there are 16 videos in the series, each ranging from five to 16 minutes in length. The videos cover the perspectives of professionals and parents on topics such as:
inclusion in remote preschool
equity and family support
the challenges and joys of remote learning
hands-on and play-based experiences
a family's approach to supporting a preschooler in a virtual environment
promoting social skills, relationships, and positive social-emotional development
the use of green screens to engage preschoolers
authentic learning in preschool
family engagement and coaching in a virtual setting
To learn more and watch the videos, visit the ECTA Center website.