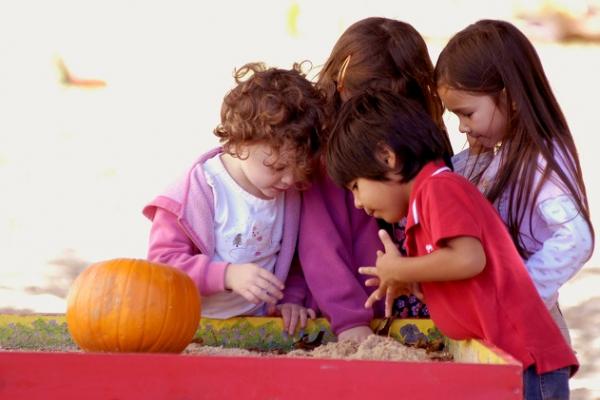 FPG and Partners Launch New Center on Early Childhood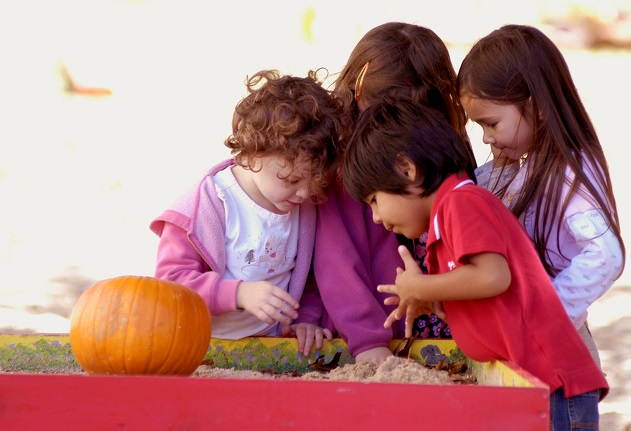 UNC's Frank Porter Graham Child Development Institute (FPG) will be a primary partner with national nonprofit ZERO TO THREE on a new center to improve outcomes for children and to support professional development systems for childcare providers.
"The National Center on Early Childhood Development, Teaching, and Learning will bring research-based solutions to real-world settings for children and the people who care for and educate them," said senior scientist Allison Metz, FPG's principal investigator on the project. "The Center will create resources, provide training, and offer technical assistance to early childhood programs, specialists, and lead agencies."
Metz said FPG's groundbreaking work in implementation science—the science of effectively bringing research to actual services on the ground—will be a critical component of the new center's approach.
"By using proven mechanisms and structures, we can strategically move evidence-based practices more quickly, widely, and efficiently into the field at all levels," said Metz, who also directs FPG's National Implementation Research Network. "This benefits more children and teachers and does so more immediately."
Co-principal investigator Pamela J. Winton, chair of FPG's National Early Childhood Inclusion Institute, said FPG's longtime commitment to supporting the inclusion of young children with disabilities in early childhood settings will fuel a key part of the new center's mission.
"FPG has a lengthy, proven track record of training, technical assistance, and research that ignites and strengthens inclusive services for children who have a wide range of abilities," Winton said. "And this year's Inclusion Institute was the venue for rolling out a new federal interagency policy statement on inclusion."
Winton added that different early childhood programs and services often face similar challenges and could benefit from more opportunities to collaborate. "Another of the new center's key priorities will be to help strengthen coordination between Head Start, child care, and other early childhood services," she said.
FPG senior scientist Noreen Yazejian, who also will serve as co-principal investigator, said FPG's experience adapting to the nation's changing demographics will inform and support the new center, too. Yazejian's research recently revealed that Educare Schools narrow the achievement gap for young children from low-income families—and that Educare's effects on children whose first language isn't English are especially powerful.
"FPG is well-positioned to help ensure the Center fosters services and practices that are culturally and linguistically responsive," Yazejian said.  
According to Yazejian, the federally-funded Center also can capitalize on many other resources and assets that FPG and other partners on the project already have developed. Joining FPG and ZERO TO THREE are a formidable team of experts from the University of Denver Marsico Institute for Early Learning and Literacy, the Institute for Learning and Brain Sciences at the University of Washington, Child Care Aware of America, WestEd, and AEM Corporation.
"The Office of Head Start and the Office of Child Care have developed a tremendous network of resources to support the health and development of children from birth to age five," said Matthew Melmed, executive director of ZERO TO THREE, the lead group on the project. "It is an honor for ZERO TO THREE and our partners to be part of this important work."
A Research to Practice Consortium made up of 18 leading researchers in early childhood development, teaching, and learning will ensure the Center bases its work on the latest science.
The National Center on Early Childhood Development, Teaching, and Learning launches this month.
Contact:
Allison Metz, Principal Investigator
National Center on Early Childhood Development, Teaching, and Learning
Frank Porter Graham Child Development Institute
202-714-4576; allison.metz@unc.edu
DS