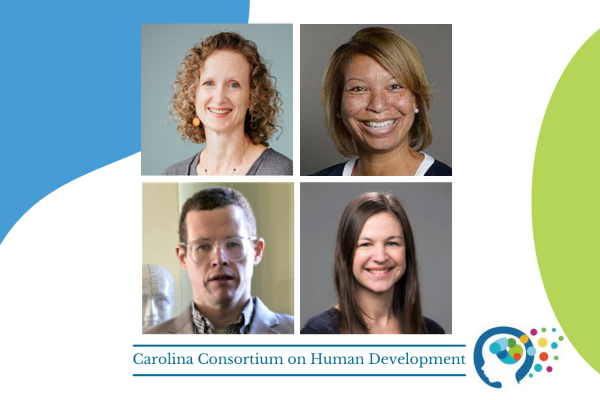 FPG-based postdoc program jumpstarts careers that make a difference
The Carolina Consortium on Human Development (CCHD) is a National Institute of Child Health and Human Development funded program (NICHD T32) for predoctoral and postdoctoral trainees engaged in the advanced study of developmental science. The program takes 12-15 trainees each year, and though the UNC Frank Porter Graham Child Development Institute (FPG) has long been involved with the program, FPG is proud to now be CCHD's administrative home.
In their own words, former trainees share their experiences with CCHD and how it helped them start meaningful careers in human development.
Karen Carmody, 2005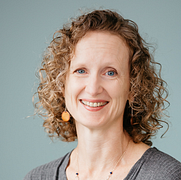 Assistant professor in Psychiatry and Behavioral Medicine at Duke University;
Director of Early Childhood Prevention Programs for the Center for Child and Family Health
My research focuses on early childhood trauma and attachment-parenting relationships and the evidence-based interventions that can prevent maltreatment or trauma for children, and intervene early when it does occur.
Through CCHD, I was able to work with both UNC and Duke on research questions in early childhood relationships with parents and think clinically about what that looks like when you're working with families directly. I also was able to work on a study of 500 young moms in Durham on questions of intergenerational transmission of maltreatment, and I was able to work on the LONGSCAN (Longitudinal Studies on Child Abuse and Neglect) study. My mentors allowed me to gain hours toward clinical licensure, where I was able to learn more about some of the evidence-based programs and treatments that work for kids who have been through trauma.
A lot of my research has shifted toward implementation science. I've been working with both PCIT (parent-child interaction therapy) and ABC (the attachment and biobehavioral catch-up) models and training folks all over North Carolina to try to help get those models to the families who need them. We want to know how we can take these really rich evidence-based programs and help them fit into different settings, different families, and different situations.
Antoinette M. Landor, 2012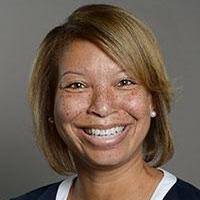 Associate professor and the Millsap Professor of Diversity and Multicultural Studies in the Department of Human Development and Family Science at the University of Missouri;
Co-founder and associate director of the Center for Body Image Research and Policy
I focus on the impact of colorism―discrimination based on someone's skin tone―and how colorism and racism impact relationships, family dynamics, and health outcomes.
Some of the academic superstars in my eyes I met during my two years with CCHD. It was such a beautiful community of learning, which I really loved. I also got to work with Carolyn Halpern in maternal and child health at the Gillings School of Global Public Health and with ADD Health (National Longitudinal Study of Adolescent to Adult Health) data, which was very important to my career, because I could look at skin tone measures. It added to my trajectory in terms of what I could do.
I want to open the discussion about colorism and try to eliminate colorism, not just in America, but across the world. There are health implications, relationship implications―even job and marriage implications, in colorism. If you look across racial-ethnic groups―as with African Americans, for instance―people with lighter skin are more likely to be hired, are less likely to be arrested for the same crime, and are more likely to be married than are those with darker skin. Fighting colorism is a social justice issue, too, like fighting racism.
Jamie Hanson, 2014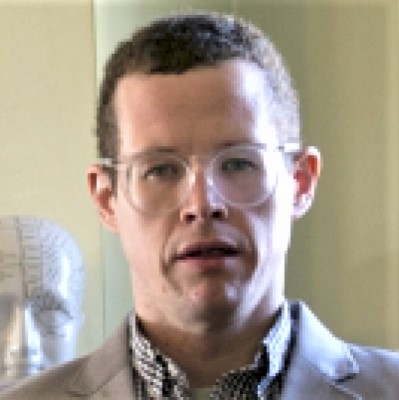 Assistant professor of psychology and research scientist at the Learning Research and Development Center at the University of Pittsburgh
With CCHD, I was able to work across two labs and with many mentors in public policy, neuroscience, genetics, and developmental psychology. I don't fit into any disciplinary box―I'm not a developmental psychologist, I'm not a clinical psychologist, I'm not a neuroscientist―and the way CCHD was structured meant I could draw from lots of research disciplines. It allowed me to pull from all these different areas and places of research and have an integrative lens while still having an eye toward policy.
I'm interested in how experiences influence the brain, and the experiences of children in varied developmental contexts―children with lots of supports and children with less; those of economic means or without; some having difficult family lives, some having more smooth family lives―and how all of those things contribute to neurobehavioral development. I do a lot of MRI research, so I'm interested in how all the factors of your environment may shape who you are, especially for long-term development and long-term outcomes. I'm thinking about how to actually support families at the margins who are going through challenges―can we actually do things from a society perspective, be nimble and agile, and help those families in a discernable way.    
Leah Richmond-Rakerd, 2018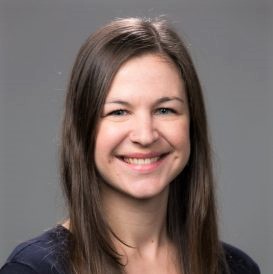 Assistant professor of psychology at the University of Michigan
My research focuses on the development and outcomes of problems in self-regulation, with a focus on disinhibitory disorders, suicide, and self-harm. I'm also working on the consequences of self-regulation difficulties for physical health and the aging process. I use genetically informative, longitudinal, and nationwide administrative-register study designs in my research.
The CCHD program afforded me the opportunity to obtain not only great research training but also great professional-development training. Through the CCHD program's seminar series, I had the opportunity to connect with visiting speakers from institutions across the country who were experts in their respective fields of study within developmental science. I also acquired training in other domains necessary to prepare for the job market and my desired career, including grant-writing and strategies for leading a research team. And I made several good friends with whom I stay in touch.
I hope that my work contributes to a better understanding of how to identify and intervene with youth at risk for self-regulation problems and to the field's knowledge of the long-term health consequences of problems in self-regulation and that this informs prevention and policy efforts. I aim to demonstrate through my work how psychologists can leverage administrative data and other large-scale data resources to tackle important questions about population health and development.