FPG Co-Sponsors 2014 National Health Equity Research Webcast
Date Published:
05/22/2014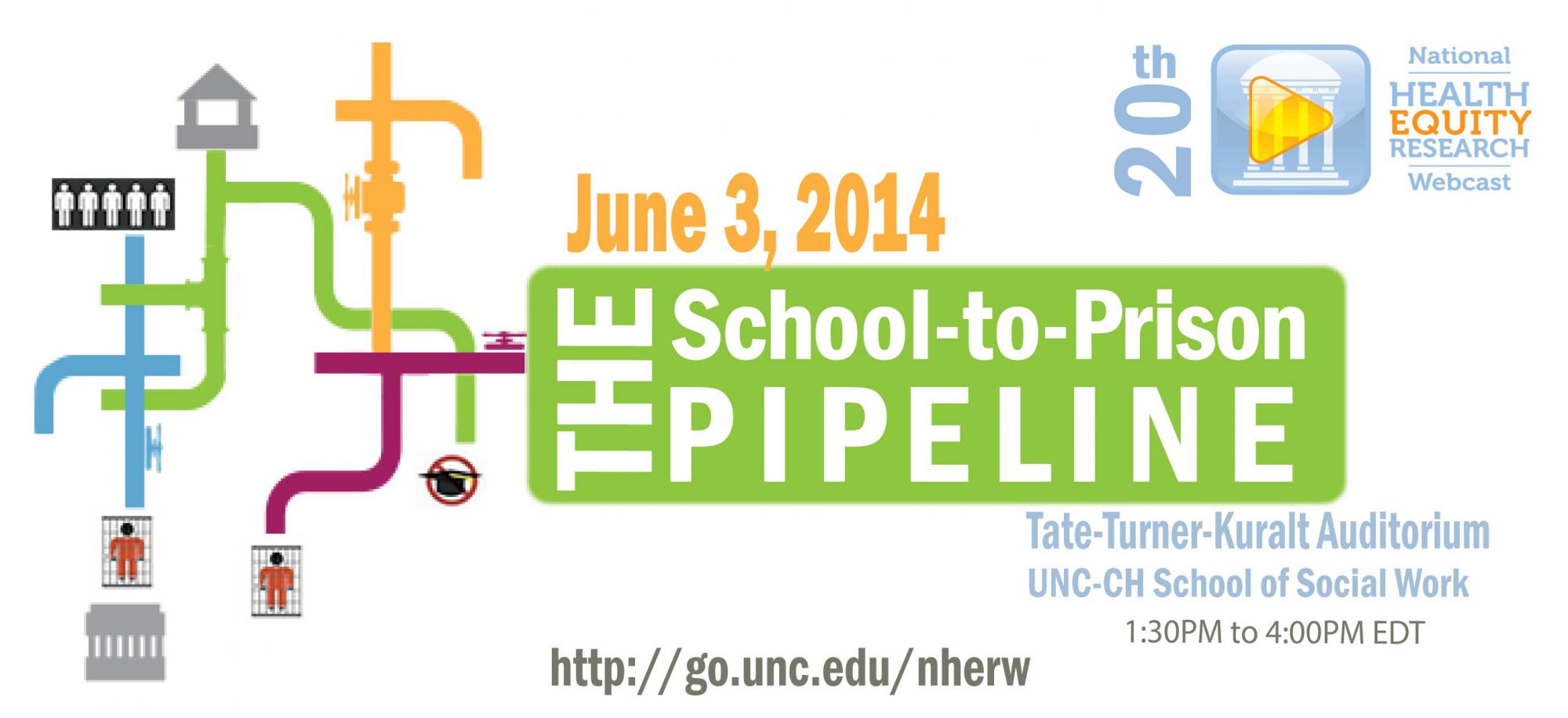 for immediate release
On June 3, from 1:30-4:00, the 20th National Health Equity Research Webcast will broadcast live. This full audience webcast, hosted on UNC's campus by FPG and several other co-sponsors, is an annual interactive, live-streamed symposium that explores the intersection of health, policy, and diversity through expert panel discussions and a question-and-answer session.
The topic for this year is the School to Prison Pipeline. Nationally-known speakers include Anthony A. Peguero, assistant professor of Sociology and research affiliate of the Center for Peace Studies and Violence Prevention at Virginia Tech; Thalia González, assistant professor of Politics at Occidental College; and Gary Flowers, CEO of Gary Flowers and Associates.
Christopher Hill, director of the Education and Law Project at the North Carolina Justice Center, will moderate the question-and-answer session with the studio audience and remote viewers.
The UNC School of Education will host a preliminary event, the screening of the short documentary NC School to Prison Pipeline on June 2, 2014 from 3:00-5:00 pm. This documentary addresses the impact of stringent suspensions and incarceration on the youth of North Carolina. After the screening, a town hall meeting, moderated by Durham Assistant District Attorney Shamika Rhinehart, will provide opportunities for the audience to discuss the School to Prison Pipeline within North Carolina.
The National Health Equity Research Webcast is made possible through generous sponsorship from many units, including: UNC's Gillings School of Public Health, UNC's Office of Diversity and Multicultural Affairs, UNC's Office of the Vice Chancellor for Research, Student Wellness at UNC, Office of Special Programs in the UNC School of Medicine, the UNC School of Social Work, the UNC School of Education, UNC Student Affairs, and the Maya Angelou Center for Health Equity at Wake Forest University.
Both events are free and require registration. The webcast will be archived for those unable to attend or stream it live.