FPG Faculty Fellows Describe How Child Separation Changes the Brain at Carolina Science Cafe
Date Published:
11/11/2019
What happens to children—not just physically, but mentally—when they are separated from their parents for an extended period of time?
Two faculty fellows from UNC's Frank Porter Graham Child Development Institute presented at the Morehead Planetarium and Science Center's Carolina Science Cafe on November 6 to discuss the wide body of research on the damage done to children when they are separated from their parents and how that damage impacts them as adults.
Carolina Science Cafe is a monthly program at UNC that takes science topics making national and international headlines and offers the chance to meet experts behind the headlines.
Roger Mills-Koonce, PhD, associate professor in the School of Education, and Margaret Sheridan, PhD, assistant professor in the Department of Psychology and Neuroscience, spoke about the effects of trauma on the brains and lives of young children for their presentation "Impact of the Child Separation on Child Development: Biology to Policy."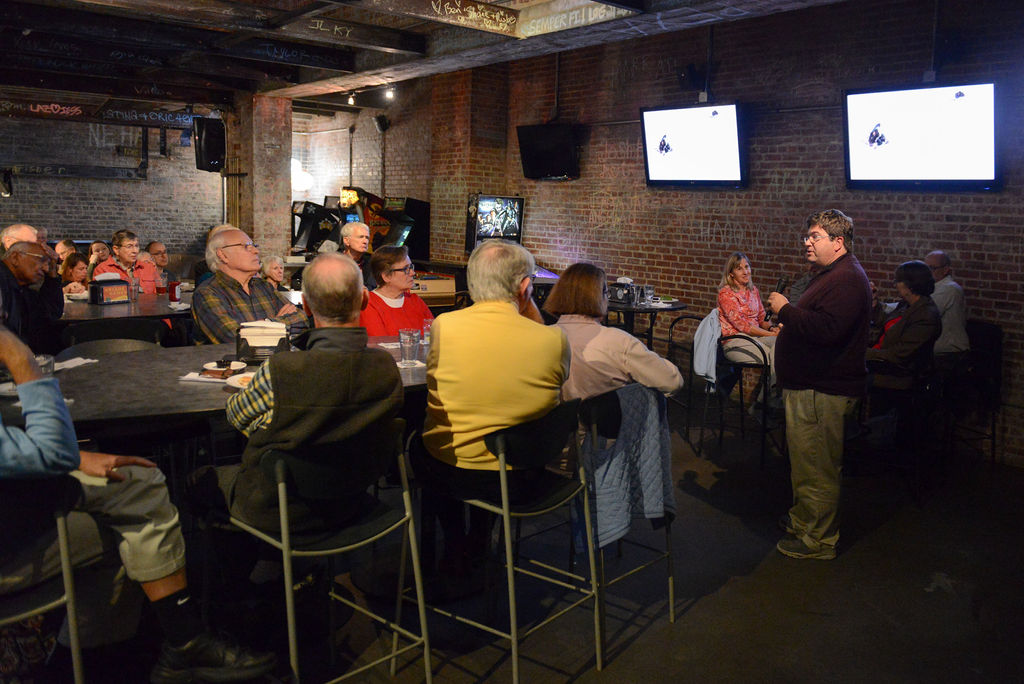 Under federal immigration policy enacted in 2018, authorities began separating children from parents with whom they entered the U.S. along the U.S.-Mexico border, a policy intended to discourage illegal immigration. Mills-Koonce, who studies how both experience and biology contribute to brain development in parent-child attachment relationships, said that, so far, more than 5,000 children have been separated from their parents at the border, and some of them may never be reunited.
"From a scientific perspective, we know what to expect," he said. "We've been studying loss and separation in childhood for a long time."
Koonce explained why this loss is problematic from an evolutionary and biological perspective. Multiple studies in monkeys and mice have shown that, when subjects are separated from their parents for a prolonged period of time, the consequences can be severe.
"That bond is critical, and so is the built-in system we have to correct things when mom goes away—we have a signal system to bring Mom back. What happens if they don't come back? Evolution has given us an unconscious need to shut down because we don't know when we'll eat again, and we need to conserve energy. Then, we stop vocalizing—Mom isn't there to listen, and what if a predator hears me? This is pure survival mode."
Sheridan's research examines typical and atypical neurodevelopment of the brain and how that impacts executive functioning across ages. In a May 30, 2018, op-ed in the New York Times, Sheridan and her co-author Charles Nelson present evidence for how the policy can increase delinquency and criminality in these children.
"There are several thousand studies out there showing when bad things happen to kids in their childhood, it can lead to problems with adulthood," she said.
She pointed to correlational studies in both rodents and monkeys where separation increased behaviors that mimicked mental health problems. The changes in stress response lead to changes in brain function and structure—as well as gut and immune function—that are a pathway to antisocial behavior.
Sheridan also described the Bucharest Early Intervention Project (BEIP), a randomized controlled trial of foster care as an intervention for very young children abandoned and placed in one of six institutions in Bucharest, Romania. In these studies, which are still ongoing as the children enter adulthood, caregiver separation does increase problematic behavior such as stealing and violence.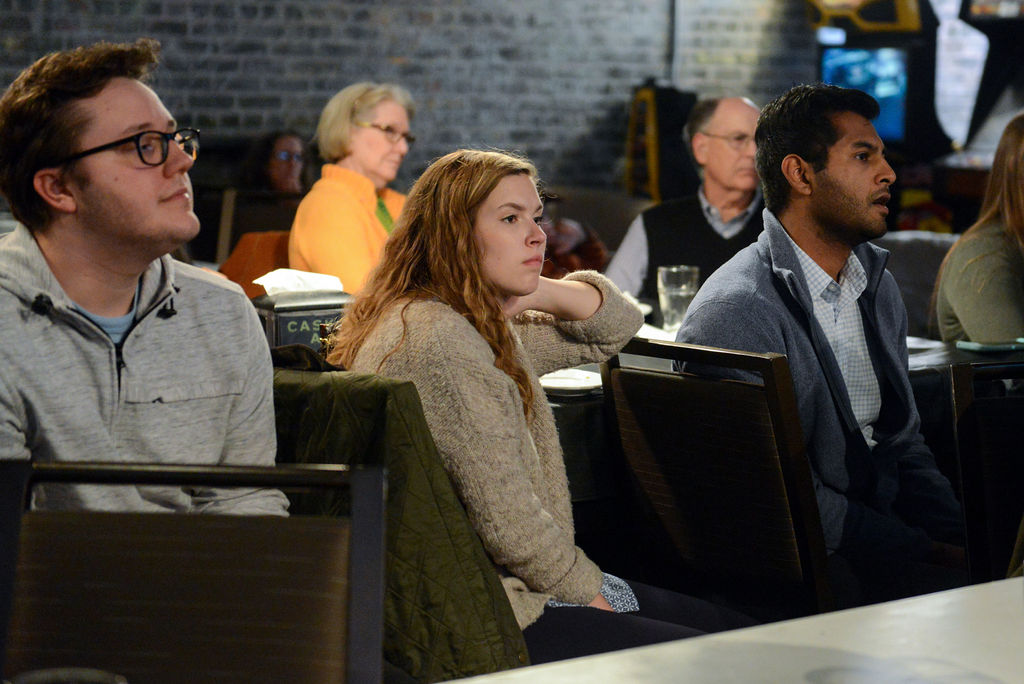 "The way you treat children changes what we can expect from children as adults and how they will treat others," Sheridan said. "And maybe science can help. If we show scientifically what the outcomes are—if we point to what it does to the brain—maybe that will help."
The researchers agreed the separations at the border are dangerous for children, and Aysenil Belger, PhD, professor of psychiatry and director of FPG, said one reason the U.S. has allowed the separations to continue lies in how we observe different cultures.
"A fundamental issue is how, when we observe what is happening in different cultures, it does not feel like it is happening to us; we perceive, conceive, and label groups or people as the 'other,'" she said. "That creates an evolutionary mechanism of wanting to protect our own and changes our behavior. Individuals and societies condone this belief in needing to create the 'other,' when, in fact, we have shared problems and solutions."
The conversation will continue with faculty fellow Gabriela Stein, PhD, associate professor at UNC-Greensboro, and FPG investigator Sherika Hill, PhD, at the Carolina Science Cafe on December 4 at 6 p.m. with "Impact of the Child Separation on Child Development Part 2: Adolescent Mental Health Outcomes and Policy Implications."
The free event is held at the Back Bar at Top of the Hill, with appetizers courtesy of UNC-CH chapter of Sigma Xi.