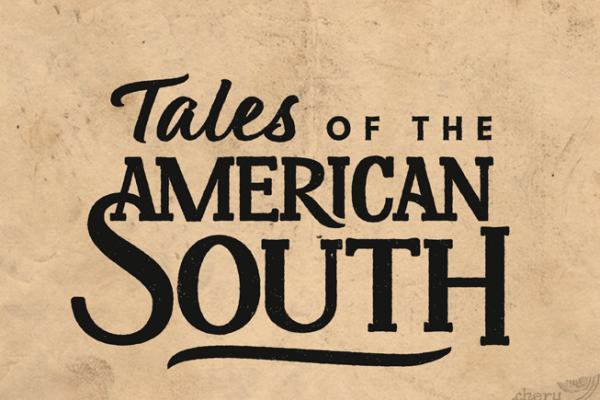 FPG Partners on Resource for K-12 Educators to Teach About the American South
The Information Technology Office at the UNC Frank Porter Graham Child Development Institute provided web development and support for an innovative new project with Morehead Planetarium and Science Center, UNC's Center for the Study of the American South, Carolina K-12, and the UNC School of Education that offers K-12 teachers access to high-quality lesson plans and resources for teaching about the American South and related themes.
This newly launched website, Understanding the American South, was created to accompany the recently completed film, "Tales of the American South," produced by the Center for the Study of the American South and Morehead Planetarium and Science Center. The 26-minute fulldome film (available for pre-scheduled showings at Morehead) allows audiences to experience a brief glimpse into the South's past, present, and future.
With an eight-person team, Information Technology at FPG offers a comprehensive set of services to help support and strengthen the projects, programs, and research endeavors of FPG investigators and partners. FPG IT Director Jeffery Alpi, MS, says FPG's web design and development team is able to engage with partners on UNC's campus who need both the level of technical support and expertise his team can provide, as well as educational projects that fit within FPG's mission to advance the lives of children.
"We already had a partnership with the Morehead Planetarium, as our developer Andrea Ross has worked with them to design their Science Festival website. When UNC projects fit what we can offer, and our developers have the bandwidth, we're proud to find ways to work with them to meet their needs," he says. "This site was so much more than a technical project, and it was a great fit for us. It's a robust curriculum resource that we know our investigators will be able to share with their own partners."
Given the southern region's vast landscapes, histories, cultures, and more, "Tales of the American South" alone can only scratch the surface. Creators sought the partnership of Carolina K-12 and the School of Education to design and host the "Teaching About the American South" educator's summit in 2017, where teacher fellows from around the State were immersed in considering and re-thinking topics such as Southern foodways, Indigenous history and archeology, resistance of enslaved people, the role of music during the long Civil Rights Movement, Southern identities and memory, and more. Participating teachers also created lesson plans on diverse topics and provided consultation regarding curriculum materials that are now the foundation of the Understanding the American South site.
The site currently contains lessons and resources on a range of diverse topics and themes, and it is consistently updated with new materials for easy integration into classrooms around the State and Nation.
Curriculum materials are managed by Carolina K-12, with a particular focus on providing resources for teachers to effectively cover topics, voices, and "hard histories" often overlooked and/or undertaught, with the ultimate goal of deepening student understanding of the complexities of the region's past and present.
For questions or suggestions regarding the lessons and resources on the Understanding the American South website, contact Carolina K-12 at CarolinaK12@unc.edu.
For information about screenings of the fulldome film "Tales of the American South" at Morehead Planetarium and Science Center, please contact moreheadplanetarium@unc.edu.