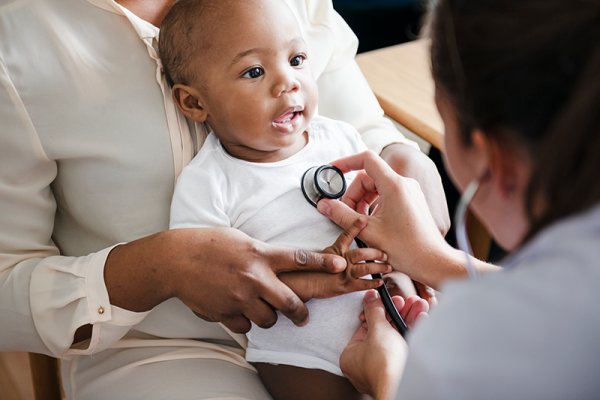 FPG Researcher Is Making a Difference Through the N.C. Governor's Early Childhood Advisory Council
On March 18, 2019, Governor Roy Cooper's office released a letter from the N.C. Early Childhood Advisory Council (NCECAC) calling on the North Carolina General Assembly to expand North Carolina's Medicaid program. This document was mailed to each member of the General Assembly, and it included the signature of an FPG researcher who is involved in the council's effort.
Doré LaForett, PhD, is an advanced research scientist who conducts research on young children's academic and social emotional development, early care and education programs, and contexts that influence children's development. Her work focuses on low income and ethnic/language minority populations, which includes children who would be eligible for coverage through Medicaid expansion.
"In this letter we specify why we believe that it is critical for our state's 1.1 million young children that we increase access to affordable healthcare by expanding Medicaid," says LaForett. The letter cites recent publications about expansion efforts in other states and data-based arguments for the potential health and well-being benefits for children in North Carolina. The letter urges the legislature to consider additional benefits, such as how Medicaid expansion could improve health care access for uninsured early childhood teachers and help keep them in the classroom.
LaForett was appointed to the NCECAC in 2018 for a two-year term. Her expertise in early childhood research contributed to the state's recently released North Carolina Early Childhood Action Plan, which includes a recommendation for expanding access to health insurance through Medicaid.
"FPG is working to impact child development through research and evaluation, providing technical assistance, advancing implementation science, and driving policy change. Doré's work exhibits how FPG's researchers are fulfilling our research-to-policy mission," said FPG Director, Ayse Belger.
To read Governor Cooper's press release and the council's letter visit:
https://governor.nc.gov/news/governor's-early-childhood-advisory-council-members-call-north-carolina-expand-medicaid