FPG's Cutting-Edge Courses Support New Federal Policy on Inclusion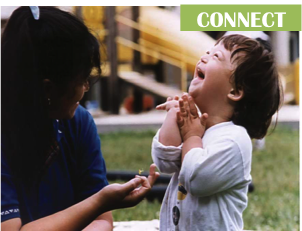 This past May at a special federal panel at the National Early Childhood Inclusion Institute, the U.S. Departments of Education and Health and Human Services debuted a draft policy statement for increasing the inclusion of young children with disabilities in high-quality early childhood programs. While the Institute was at the epicenter of the new policy—which federal officials would later finalize in September—innovative CEU-granting courses on inclusion also were in the last stages of development at UNC's Frank Porter Graham Child Development Institute (FPG).
"Inclusion has stalled in terms of implementation," said Pamela J. Winton, FPG senior scientist. "The new policy statement explicitly identifies a research-based roadmap for states and local communities to jumpstart progress toward making high-quality inclusive options a reality for all young children with disabilities—and it also aims to help their families."
To lead practitioners through several crucial aspects of that research-based roadmap, Winton and FPG's Chih-Ing Lim developed low-cost online CONNECT Courses for professionals who work with or support young children and their families in inclusive settings. They launched the courses this past summer through FPG's Professional Development Center (The PDC@FPG), and by late September five states already had approved the courses for state training.
CONNECT Courses include the free introductory Foundations of Inclusion, which North Carolina's Child Care Resource and Referral network utilizes statewide, as well as seven low-cost courses that award CEUs: Adaptations that Work; All, Some, and A Few: Tiered Instruction;  Better Together: Powerful Family Partnerships; Communication for Professional Collaboration; Smooth Moves: Program Transitions; Storybook Conversations; and Weaving Inclusion into Everyday Activities.
Winton and Lim adapted the content for the online courses from FPG's free CONNECT Modules, which have generated over 3,000,000 page views from 430,000 people worldwide. According to Winton, the new courses have found a variety of applications, including use in a hybrid model of training that also incorporates the modules.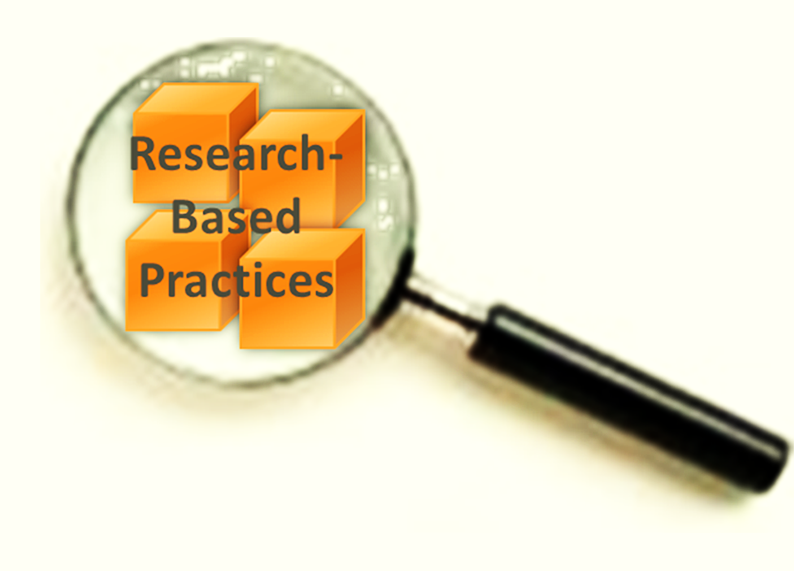 "Individual users are taking the courses," Winton said. "And groups inside and outside North Carolina are using them, too, sometimes in tandem with the modules, which afford additional activities, resources, and opportunities for feedback."
Winton explained that creators of instructional content must continue to innovate with regard to delivery, because not everyone can afford an in-person, full-fledged coaching model for intensive professional development.
"The CONNECT Courses are an effective $30 alternative," she said. "Especially since TA practitioners can reinforce the content by using the accompanying free modules with the teachers and providers who have taken the courses."
The new joint federal policy specifically calls for improving infrastructure and offering professional development to strengthen and increase the number of inclusive high-quality early childhood programs nationwide. In addition to noting CONNECT's online learning, the statement highlights key resources from FPG's Early Childhood Technical Assistance Center and FPG's National Professional Development Center on Inclusion.
FPG also provides training on the Inclusive Classroom Profile, a structured observation rating scale that assesses the quality of classroom practices that support young children with disabilities. "Other states are beginning to include quality indicators of inclusion as part of QRIS and are using the Inclusive Classroom Profile," Winton said.
Winton also said innovative professional development will be a cornerstone of efforts to move forward on inclusion in North Carolina and across the rest of the country. "Effective PD must be intensive, performance-based, sustained, and affordable," she said. "It has to provide opportunities for feedback and be embedded within professionals' jobs. We've designed CONNECT Courses when used in concert with CONNECT modules with these attributes in mind."
While CONNECT Courses have demonstrated utility alone and with the modules, Winton and Lim also plan to wrap them into the very fabric of next year's National Early Childhood Inclusion Institute. The popular three-day conference has become the country's premier event for people from all early childhood sectors to come together to learn, share, and problem-solve about inclusion for young children.
"We plan to unite specific sessions at the Institute with CONNECT Course content," Winton said. "And as part of our commitment to make the Institute more than an event, registrants will be able to access the CONNECT Courses at no cost—extending their opportunities for learning beyond the Institute."
FPG's CONNECT Courses on Inclusion
FPG's National Early Childhood Inclusion Institute
FPG's Training on the Inclusive Classroom Profile
FPG's Early Childhood Technical Assistance Center's resources and information on inclusion
FPG's National Professional Development Center on Inclusion
The PDC@FPG