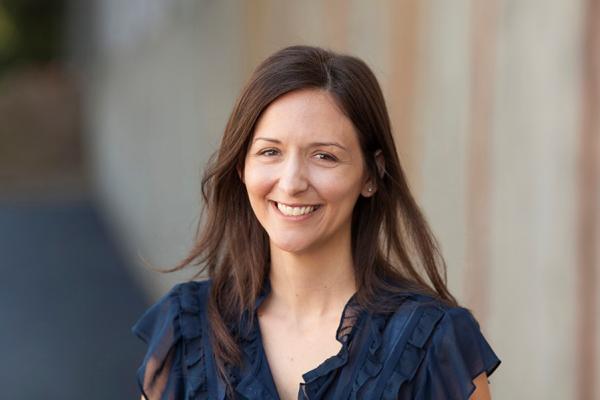 FPG's Policy Division welcomes new lead
Research scientist Sandra L. Soliday Hong, PhD, was recently named head of the UNC Frank Porter Graham Child Development Institute's (FPG) policy division, which focuses on translating and communicating the results of FPG's rigorous research, evaluation, implementation, and technical assistance work into effective federal, state, and local policies.
Hong follows in the footsteps of Robin Jenkins, PhD, whom she has shadowed over the past six months in preparation for this transition. Hong notes that Jenkins and his policy division leadership colleagues have been inclusive and collaborative in setting the division's agenda and goals and in identifying ways that FPG can operate strategically with regard to policy. She intends to continue this collaborative strategy while expanding support for researchers who want to engage in policy work.
In partnership with FPG's communications department, Hong plans to prepare templates with FPG branding that can be used by the divisions to summarize research findings and other project activities. She will follow this by collaborating with policy division members to identify a shared structure for crafting the content of these documents, with the goal of facilitating cross-division communication to highlight policy work. Similarly, she intends to update FPG peers about policy developments at the local, state, and federal levels relevant to the work being done at the Institute, with the goal of sharing resources in the policy sphere across divisions.
Hong—who started her career as a preschool teacher before working in applied early childhood education research, practice, and policy—says that her teaching background shapes her relational leadership style. "I very much believe that it's through the relationships that we cultivate that change can be made and we can be effective at our work," she says. "I look forward to collaborating with the other FPG divisions in our shared mission rather than being siloed within our divisions." She plans to gain a better understanding of what investigators are looking for and how they see their work operating in the policy space, so that she and her policy division colleagues can undergird and amplify that work.
One of Hong's goals is to elevate the policy work being done within the other FPG divisions, noting that almost all FPG projects include some kind of dissemination to reach their direct audience, whether that's a state agency or educator network. She plans to aggregate the policy work to make it more visible, ensuring that the information that investigators are generating and goals that they are achieving are summarized in a way that's understandable to varied audiences and then disseminated more widely. At the same time, she wants the policy division to provide input to investigators so that they receive the resources, knowledge, and feedback that will help enhance and improve the accessibility of their findings to a wide range of audiences.
Like her FPG colleagues, Hong is committed to inclusion, with the belief that translational science, at its core, engages in the mission of diversity, equity and inclusion. "We ensure that participants and stakeholders are not just recipients of FPG's work, but serve to inform and improve our work and also have access to the information that's generated from our work," she says. "We treat them as partners in the full circle of our work from inception to dissemination." She notes her desire to help the policy division create more equitable systems by centering families and children while continuing to reach out to—but not cater to—stakeholders who hold the power to make policy changes.
"The policy division is the newest area being prioritized at FPG so we are at a different stage than the other divisions in terms of identifying our shared identity and scope," says Hong. "My hope for this coming year will be to leverage the good work that's already being done and set a strategic vision for the policy area."
Learn about our other divisions and division leads, Noreen Yazejian, Sherri Williams, and Caryn Ward.