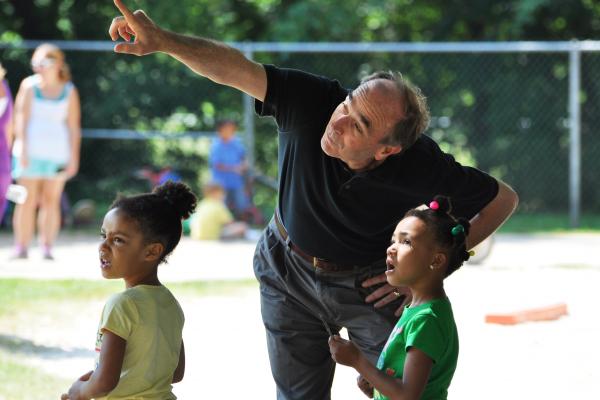 FPG's Sam Odom Takes on New Roles and Challenges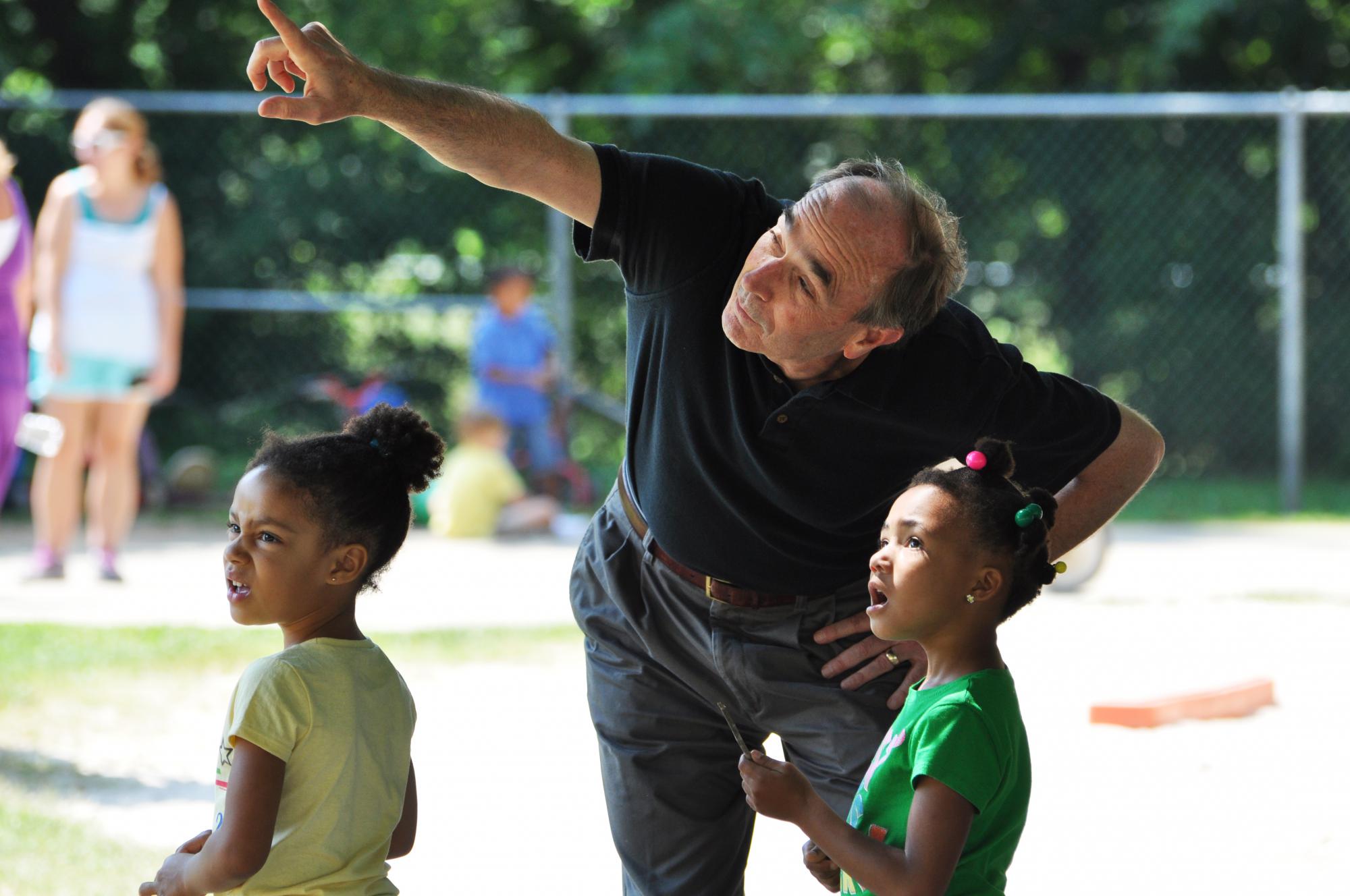 On January 1, 2018 Sam Odom officially began a new phase of his professional life after more than 11 years as director of FPG. Odom continues to serve FPG, though, as a senior research scientist and as an integral part of FPG's formidable team of autism experts—a team he himself helped to build as director.
"My time as FPG director has been the personal highlight of my career," Odom said. "I have been honored to lead an institute that has supported such productive individuals who do different types of work, while at the same time possessing a sense of community that rarely occurs in research and development organizations of this size."
FPG fellow Stephen Hooper has agreed to serve as the interim director, while the Office of the Vice Chancellor for Research continues to work with the FPG Director Search Committee to identify a permanent director. Hooper currently serves as the Chair of the Department of Allied Health Sciences, Associate Dean for Allied Health Sciences in the School of Medicine, and Professor of Psychiatry, Psychology, Pediatrics, and Education.
During Odom's tenure as director, FPG has been the fourth largest of the university's research units and departments. FPG scientists and specialists have generated more than 600 peer-reviewed publications, many in the most respected journals in the field, as well as hundreds more book chapters, reports, and policy briefs. 
In addition, under Odom FPG has housed seven national centers, and continues to do so, influencing the field's understandings of high quality early childhood education practices, interventions for children with disabilities and for those from diverse and underserved backgrounds, and factors that influence children's development over time in poverty and rural settings.
Odom also buttressed FPG's work to bring research to real-world solutions, supporting projects that impact programs, practices, and systems that serve young children. Among many examples, FPG's Early Childhood Technical Assistance Center has continued to improve the capacity of state systems to support young children with disabilities. In addition, FPG's National Early Childhood Inclusion Institute, along with an array of online learning resources, helps thousands of educators to serve young children with disabilities. FPG's evaluations of pre-kindergarten and early learning programs are influencing state and national policy to support high-quality care and learning across the country, and FPG's implementation research continues to improve evidence-based programs that human service organizations all over the world are delivering.
Desiree Murray, FPG's associate director of research, said Odom's legacy as director will encompass more than the many initiatives he fostered or reinforced.
"Sam's kindness, support, and mentorship have been instrumental in advancing the careers of several of our junior investigators and helping all of us take our work to the next level with encouragement and opportunities," Murray said. "His strong commitment to equity on a number of levels has been greatly appreciated. He also has built strong teams and collaborations across the institute, the university, and beyond."
In 2006, Odom took the director's chair already backed by national respect for his record of work with young children on peer social relationships, autism spectrum disorder, and school readiness. Over a long career, he has authored or co-authored over 150 publications, and he has edited or co-edited 10 books on early childhood intervention and developmental disabilities. Congressional committees twice have called upon him for expert testimony, as has the North Carolina legislature.
His awards include honors for his teaching, service, and research, and, of particular note, the Theodor Hellbrugge Foundation presented him with the Arnold Lucius Gesell Prize in 2013 for an outstanding career in the field of child development. In 2016, Stockholm University awarded him an honorary doctoral degree in recognition of his work in special education, child development, and inclusion.
"It's an exciting time to focus on children with autism spectrum disorder," said Odom on the occasion of the award. "The research on the most effective behavioral and social interventions for these children is accelerating—and so are our understandings of how best to translate and implement these approaches in homes, schools, and communities."
It was Odom's term on the National Academy of Sciences Committee on Educational Programs for Children with Autism that initially led him to turn his focus primarily to autism. His projects on behalf of children with disabilities, particularly children with autism spectrum disorder, in turn would become one of his signature contributions to FPG.
Never before had FPG developed such a comprehensive array of initiatives to help enhance the lives of children and youth with autism as the institute did after Odom became director. In the decade after he arrived, autism experts at FPG collaborated internally and externally with a network of colleagues on a wide variety of small and large-scale projects. Toddlers to high school students with autism benefited from FPG's research, programs, and resources, which impacted families, providers, educators, school administrators, and policymakers. Along with TEACCH, the Carolina Institute for Developmental Disabilities, and other contributors, FPG's work helped to make UNC the world's top-ranked public university for research on autism.
Among the FPG autism team's biggest achievements was its seminal 2014 report, which screened 29,000 articles and synthesized the findings into 27 of the most effective, evidence-based practices for use with children and youth with autism. Lawmakers in North Carolina relied heavily on the report, which provided a foundation for new legislation that mandated broader health insurance coverage for people with autism.
FPG's team also used the report to develop AFIRM online instruction, which provide the field with step-by-step guidance on each evidence-based practice. Since its first day online two years ago, AFIRM's instruction has netted over 3 million page views from more than 100,000 people in dozens of countries around the globe. Online visitors have logged 70,000 cumulative hours of professional development and worked toward 30,000 AFIRM certificates.
Most recently, the widespread impact of both the 2014 report and AFIRM's free instruction led FPG to design and launch the new National Clearinghouse on Autism Evidence and Practice, which will keep the research-to-practice pipeline well fueled. The Clearinghouse will systematically review new studies in order to update the field more often on the latest and best evidence-based practices.
"FPG has been a wonderful place for my own research, which has allowed our autism research group to grow over the years," Odom said. "In the post-director phase of my career and life, I will continue to work on FPG's research projects as well as hope to work on new ones."
During the new phase of Odom's professional life, he plans to split his time between San Diego and Chapel Hill, still spending regular intervals at FPG.
"I look forward to a new personal and social life with colleagues, friends, and loved ones on the west coast," he said. "But I will always be a Tar Heel."