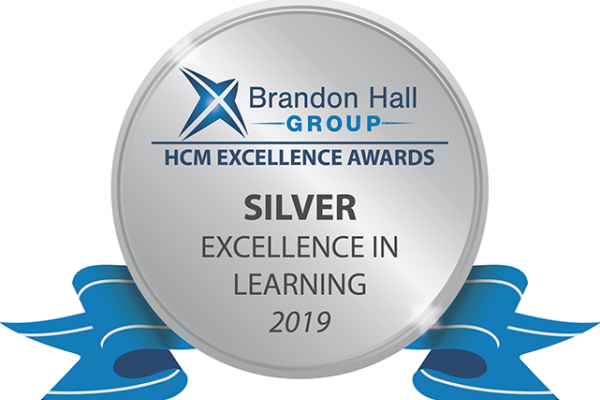 Frank Porter Graham Child Development Institute SISEP Coaching Module Series Wins Silver Award
The UNC Frank Porter Graham Child Development Institute won a coveted Brandon Hall Group© 2019 Silver Award for Excellence in Learning. The SISEP Coaching Module Series earned an award for Best Advance in Custom Content.
The award was announced on August 23. The 2019 winners are listed at: https://www.brandonhall.com/excellenceawards/past-winners.php.
"Brandon Hall Group Excellence Awards Program has recognized leading organizations for the past twenty-plus years for the latest trends in Human Capital Management," said Rachel Cooke, Brandon Hall Group COO and leader of the HCM Excellence Awards Program. "The initiatives that were honored are not only innovative but fit the unique needs of the business and create truly remarkable success stories."
Award entries were evaluated by a panel of veteran, independent senior industry experts, Brandon Hall Group analysts, and executives based upon the following criteria: fit the need, design of the program, functionality, innovation, and overall measurable benefits.
Excellence Awards winners will be honored at Brandon Hall Group's HCM Excellence Conference, February 4-6, 2020, at the Hilton West Palm Beach, Florida. Select winners also will serve as presenters in breakout sessions, sharing their leading practices during the conference.
"The HCM Excellence Awards recognize programs that measurably benefit organizations," said Mike Cooke, Brandon Hall Group CEO. "Many human capital management departments are unable to confirm that their initiatives help the business's bottom line. Because we focus on measurable benefits, our awards program is universally recognized and highly prestigious."
Links to the SISEP Coaching Module Series:
Continuum of Coaching Supports Module
###
About Frank Porter Graham Child Development Institute
The UNC Frank Porter Graham Child Development Institute (FPG) is one of the nation's oldest and largest multidisciplinary centers devoted to the study of children and their families. Nearly 275 researchers, implementation and technical assistance specialists, staff, and students work on more than 60 projects related to developmental disabilities; early care and education; physical, social, and emotional health; and racial, ethnic, linguistic, cultural, and socioeconomic diversity. FPG's work crosses many disciplines from education and psychology to social work and public health.
About Brandon Hall Group
Brandon Hall Group is an HCM research and advisory services firm that provides insights around key performance areas, including Learning and Development, Talent Management, Leadership Development, Talent Acquisition, and HR/Workforce Management.