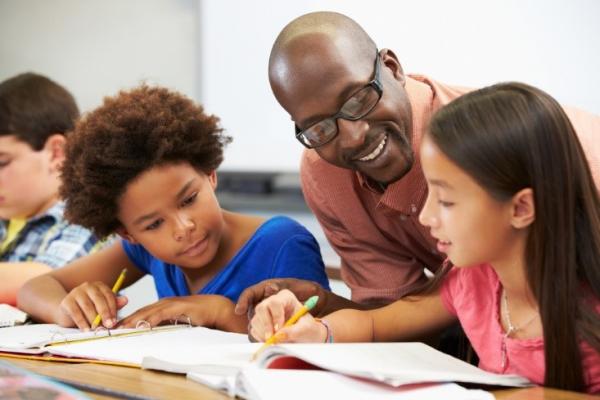 Learning From FPG's Free Training and Resources for Teachers of Children With ASD
"My preschoolers probably don't know I use the evidence-based practices training to make our classroom better, but if they knew they would say thank you!" – AFIRM preschool teacher
FPG's Autism Focused Intervention Resources & Modules (AFIRM) translates the 27 evidence-based practices (EBPs) identified by the National Professional Development Center on Autism Spectrum Disorder (NPDC) for learners with autism, into specific steps for teachers and practitioners to plan for, use, and monitor each practice. NPDC's initial research into effective interventions was funded by the U.S. Department of Special Education Programs in 2007. The 27 EBPs were identified through an update to this initial project that took place in 2014. The resulting AFIRM modules, which are free and available to the public, have been hugely successful. There are now over 72,000 users worldwide and more than 629,000 downloads of the available resources since the first modules were launched in 2015.
"The AFIRM modules help me help my students with ASD. I have suggested the AFIRM modules to my coworkers and supervisor for our annual trainings." – AFIRM high school teacher
In addition to free resources, AFIRM users can also earn a free certificate of completion that can be applied towards professional development hours and/or meet licensure requirements. As of March 2019, AFIRM users have collected over 101,000 certificates and earned more than 230,000 hours of professional development.
Through this 10+ year effort, Sam Odom, PhD, senior research scientist, Ann Sam, PhD, advanced research scientist, and others at FPG have found that the focused use of these practices with children and youth with autism spectrum disorder (ASD) improves their development and increases positive learning outcomes. Their paper, "Disseminating Information on Evidence-Based Practices for Children and Youth with Autism Spectrum Disorder: AFIRM," which the Journal of Autism and Developmental Disorders offers online first, shares their process for developing the 27 EBPs as an effective online learning tool for teachers and practitioners. Based on more than 88,000 evaluations of the modules, AFIRM users are finding the modules and resources to be of high quality, useful, and relevant to their work with learners with autism.
"We developed these modules because teachers and other practitioners who work with students with ASD, have a real need for learning which practices are evidence-based and how to use them in their classrooms. More than 90,000 pre to post assessments demonstrate a gain in knowledge in how to use EBPs. The amount of knowledge gained and use of EBPs that we're seeing is just phenomenal. We expect this to lead to a very positive impacts for learners with ASD," says Odom, who played a pivotal role in the development of the AFIRM modules and resources.
"I appreciate the AFIRM modules, as it highly relates to my work. I'm always looking for ways to help my students succeed without me always being the one to prompt 'begin work' or give help." – AFIRM paraprofessional
The AFIRM modules and resources have drawn tremendous praise for the positive impact they have with goal achievement and overall learning for learners with ASD. There is an extensive body of literature that suggests incorporating high-quality interventions, such as EBPs, that align with the educator's ideals can lead to a higher level of self-efficacy and directly combat teacher burnout.
Sam adds that, "The AFIRM modules have been well received and are promoting learning of children and youth with ASD, but we'd like to continue this important work by updating the modules as new research becomes available."
Read the article about the development of the AFIRM modules.
To access AFIRM, visit https://afirm.fpg.unc.edu.