A Look Back: FPG Enters the 1980s with a Major Initiative for Families with Children with Disabilities
As part of our continuing celebration of FPG's 50th anniversary, this story looks back at the seminal Carolina Institute for Research on Early Education for the Handicapped, one of FPG's largest projects, which spanned ten years.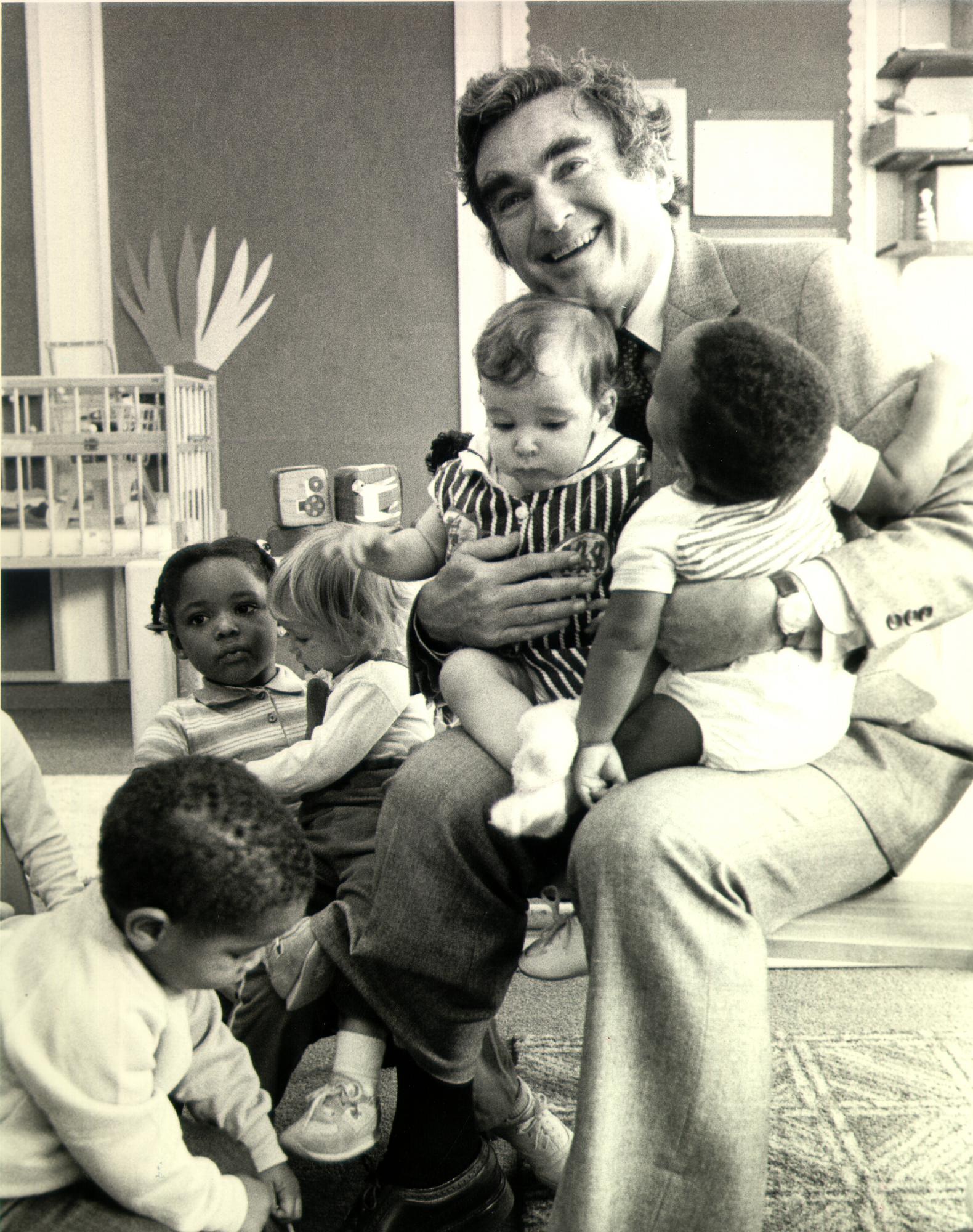 Throughout the 1970s, FPG's mission expanded to accommodate broader questions regarding education, child care, health, and services. At the end of the decade, director Jim Gallagher (right) launched a major research initiative combining two other primary areas of emphasis at FPG: families and children with disabilities. 
By this time, other centers also had been focusing on developmental disabilities, including the Kennedy Center on Mental Retardation Research at Peabody College (now Vanderbilt University), the Experimental Education Unit at the University of Washington, and the Juniper Gardens Children's Project at the University of Kansas, each of which had begun their work around the same time FPG had opened its doors. Their early themes had emphasized models and practices in relation to poverty, risk, and identifiable disabilities.
Gallagher took FPG into the 1980s with consecutive five-year grants for the Carolina Institute for Research on Early Education for the Handicapped (CIREEH). He served as principal investigator for a team of eleven researchers, which included future FPG director Don Bailey, special education pioneer Ann Turnbull, and many other notable experts.
CIREEH's ecological research on families with young children with disabilities comprised eight projects that studied characteristics of successful parents of children with disabilities, as well as family networks, parent involvement for programs of children with disabilities, child assessment, curriculum development, and much more. By the end, the project had produced extensive findings—including the key understanding that families could handle the birth of a child with disabilities, especially when the family received early support from professionals. In fact, one of CIREEH's hallmarks was its charge to specialists to focus on families and not merely on the children they serve. 
CIREEH's legacy also includes the creation of dozens of curriculum items for young children with disabilities and numerous assessment scales—and, literally, the book on family assessment. Don Bailey and fellow CIREEH researcher Rune Simeonsson's Family Assessment in Early Intervention would be the culmination of their five-year exploration of families with young children who were enrolled in home-based interventions.
CIREEH also would give rise to a later study by Bailey, Virginia Buysse, Rebecca Edmondson, and Tina M. Smith that explored professionals' points of view on family-centered services in early intervention and led to the subsequent creation of FOCAS, the Family Orientation of Community and Agency Service scale. 
"It's a natural evolution, particularly at an institution such as FPG, where we have many researchers working together and in collaboration with others," Bailey later said. "Taking the research of one project and designing a more refined project to answer questions raised by the first project is a natural progression for us. And more often than not, this leads to implications and help for personnel preparation, professionals, and families."
--DS