Melissa Cunningham Kay Wins FPG's James J. Gallagher Dissertation Award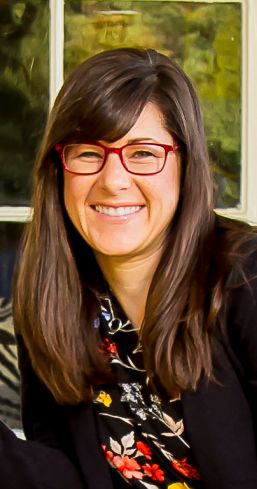 an interview with Melissa Cunningham Kay,
Winner of the 2016 James J. Gallagher Dissertation Award
by Brian F. Jackson
Named to honor former FPG director Jim Gallagher, this annual award provides support for dissertation research at The University of North Carolina at Chapel Hill that focuses on child development, education, or family support, with research on policy, children with disabilities, or gifted children receiving the highest consideration.
Melissa Cunningham Kay (right) is a doctoral candidate in UNC's Gillings School of Global Public Health, majoring in Nutrition Intervention and Policy and minoring in Nutrition Epidemiology. Her dissertation is "Examining the Association between Maternal and Infant Diet as a Basis for Early Life Obesity Prevention." She hails from Massachusetts and in her free time enjoys running, biking, cooking, and spending time with her family.
Q: What motivates your research?
A: The motivation to pursue a PhD and become a researcher was driven largely from my time working as a dietitian. As a public health professional using nutrition counseling to help treat obesity related diseases, I started to wonder what I could do to help people before they got to that point. Researching causes and ways to intervene to prevent nutrition related diseases, such as obesity, is what motivates me.
Q: What does the James J. Gallagher Dissertation award mean to you?
A: To me, the award represents work that gives a voice to those that don't have one. Dr. Gallagher [left] advocated for those who cannot advocate for themselves and was the driving force behind I.E.P.s, something we still use in schools, 40 years later. I am so grateful to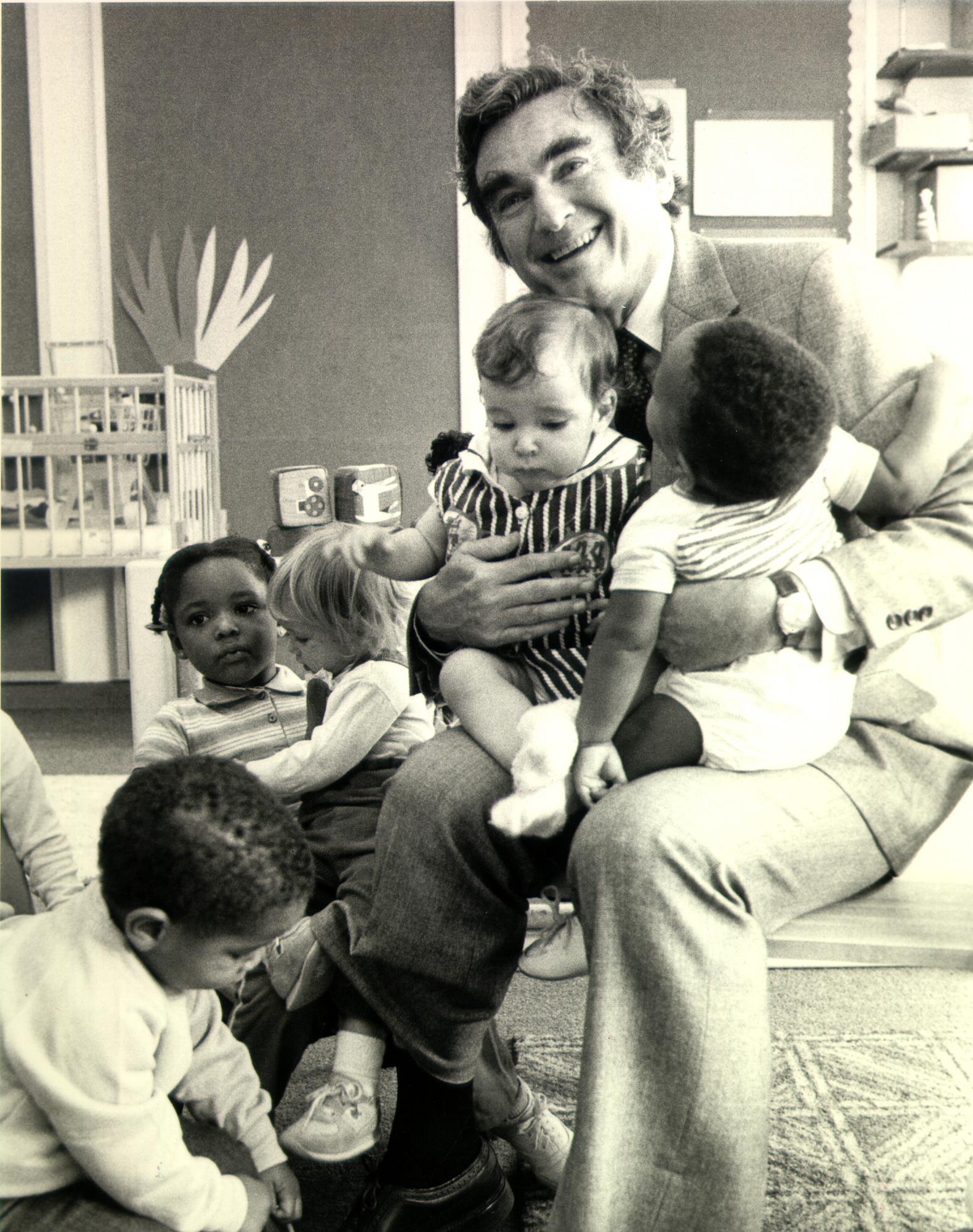 have received this award to support my research, which could influence policy for the betterment of children. Through my work, I hope to influence dietary policies and guidelines that have the potential to influence what our children eat from the earliest days in life.
Q: What do you hope to learn from your work? What has it already taught you?
A: Through my work I hope to learn more about the relationship between maternal and infant diets. Mothers are often gatekeepers of foods and beverages fed to young children and role models for their children, beginning at birth. I hope to uncover the unique connections between an infant and their mother when it comes to food consumed and foods served in an effort to reduce the risk of obesity. My work has already taught me that many mothers may have poor dietary habits postpartum and that this can influence the diets of their children.
Q: What could some of the practical applications be of your research?
A: My research could be used to develop dietary guidelines for infants aged 0-2 or to shape policy around food supplementation programs for mothers and children. Currently the Dietary Guidelines for Americans (DGAs) are for those ages 2 years and older. Guidelines do not currently exist for infants, but they are being considered for inclusion in the next set of the DGAs, to be released in 2020.
Q: You have made the choice to dedicate hundreds of hours of work and research to learning something new about nutrition and maternity. Why are these subjects important to you?
A: Obesity is an epidemic in this country. One of the ways to fight this epidemic is through prevention. It is important to me to give our children a chance to grow up healthy and one of the ways we can do this is by fostering healthy dietary habits, beginning at birth. Helping mothers adopt healthy eating behaviors not only reduces their risk for disease, but it also helps their children. Role modeling healthy habits increases the likelihood of adopting these habits and lessening their risk for obesity and other nutrition related diseases.
Q: Why should we be more thoughtful about infant nutrition?
A: Caregivers, particularly mothers, are influential to the establishment of food preferences and eating habits among young children. It is imperative that they are given evidence-based, easily accessible information as well as provided tools to help them foster a lifetime of healthy eating habits in their children.
You can support the James J. Gallagher Dissertation Award fund with a secure gift online or by mailing your check (payable to "UNC-Chapel Hill") to:
Frank Porter Graham Child Development Institute
The University of North Carolina at Chapel Hill
Attn: Head Cashier
Campus Box 8180
Chapel Hill, NC 27599-8180