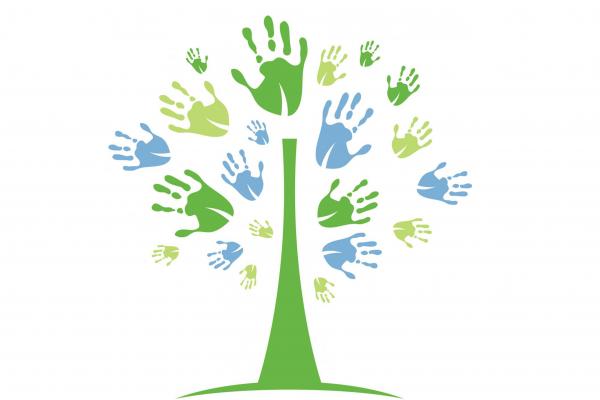 NC Foundations Join Forces for a New Planning Conference on Young Children
UNC's Frank Porter Graham Child Development Institute (FPG) is celebrating its 50th anniversary by spearheading a two-day conference to envision and enable better outcomes for young children and their families. Major foundations across the state are backing the event.
"This symposium will take a thoughtful look at education and child development," said FPG director Sam Odom. "A formidable gathering of experts will reflect on our current knowledge and project a vision for the next steps in advancing knowledge and enhancing young lives."
Ron Haskins, senior fellow at The Brookings Institution, noted the range and strength of the support for the conference. Sponsors include Annie E. Casey Foundation, Goodnight Educational Foundation, Skeebo Foundation, PNC Financial Services Group, RTI International, Cansler Collaborative Resources, Z. Smith Reynolds Foundation, and many others.
"All are major forces in support of work on behalf of children in our state and nation," said Haskins, a longtime member of FPG's executive leadership board. "In addition, more than 30 significant individual and family contributions have been received."
Tom Lambeth, senior fellow at Z. Smith Reynolds Foundation, serves as one of three co-chairs of FPG's golden anniversary planning committee. "The steady production of first rate research that's come and continues to flow from FPG is stunning," said Lambeth. "The university and the state should be proud of its work and depend on more in the years ahead."
Co-chair Howard Lee praised FPG's history of connecting its research to what happens on the ground. "FPG has been and continues to be the primary source of policy and practice for preschool education and child care in North Carolina," said the former North Carolina state senator.
"Over the past many years, FPG has been a major force in helping state and local programs set policies, guidelines, and quality markers for best practice for our education and child care programs," added NC state representative Verla Insko. "Access and quality assurance is based on sound data from FPG research."
Sandra Wilcox Conway, an independent consultant in Charlotte, also is co-chair on the planning committee, which has coalesced widespread support for the May 24-25 conference. Backers include the Brady Education Foundation, the Kate B. Reynolds Charitable Trust, the North Carolina Early Childhood Foundation, and the North Carolina Pediatric Society, as well as many private donors.
William C. Harrison, superintendent of the Alamance-Burlington School System, said that for decades FPG has been supporting best practices. "I hope, for the sake of all teachers, they keep 'keeping on,'" said Harrison, who serves on the anniversary planning committee.
Since 1966, FPG has generated knowledge, informed policies, and supported practices to promote positive outcomes for young children of all backgrounds and abilities. Among other groundbreaking work, FPG's Abecedarian Project found that the positive effects of high-quality early education persist for decades.
Elizabeth Pungello Bruno, president of the Brady Education Foundation, worked on the Abecedarian project's follow-up studies. "The impact that FPG has had on the field of early development and education is beyond measure," said Bruno. "The symposium will provide the opportunity to consider current challenges and issues that will guide this important work going forward."
The Friday Center in Chapel Hill will house the conference, which will bring together respected researchers, policymakers, and practitioners. FPG has been planning for the May event ever since receiving a gift in 2014 from Don Stedman, former dean of UNC's School of Education, on behalf of his New Voices Foundation.
"FPG is a world class child development organization," said Stedman, an early pioneer at FPG. "A half century of work has helped transform both how and when children need educational support to make their lives better and richer."
Contact
Sam Odom, director
Frank Porter Graham Child Development Institute
University of North Carolina at Chapel Hill
slodom@unc.edu
919-966-4250
#FPG50
FPG grants permission to publish this story in whole or in part.