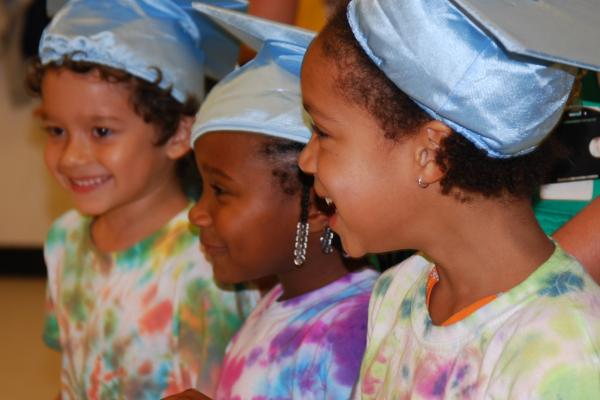 NC Governor Appoints Council to Ensure "Healthy, Happy" Children
For immediate use
North Carolina Governor Pat McCrory has appointed 23 new members to the North Carolina Early Childhood Advisory Council. According to the Office of the Governor, the council's charge is to develop a shared vision for young children and a comprehensive system of family strengthening services.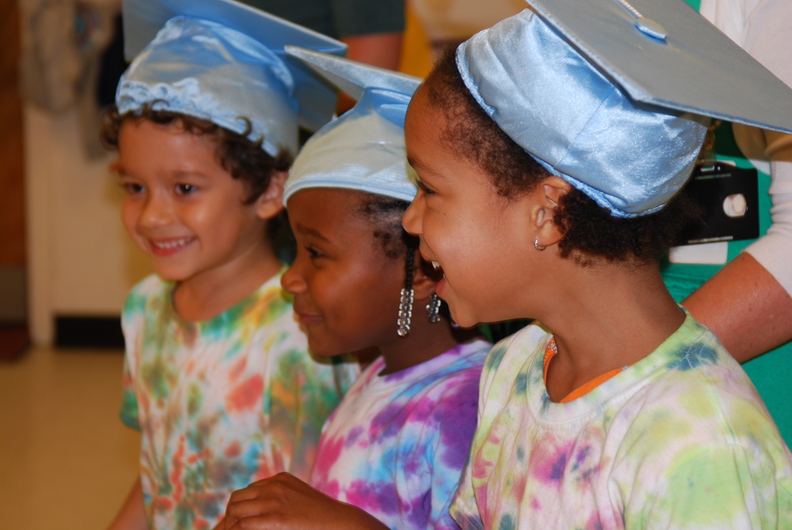 "The quality of care during early childhood can often determine the level of success a person achieves later in life," said Governor McCrory in a statement after authorizing the council. "The state of North Carolina is committed to giving parents every tool they need to make sure all of North Carolina's children start life healthy, happy and eager to learn."
Samuel L. Odom, director of the Frank Porter Graham Child Development Institute (FPG) at the University of North Carolina at Chapel Hill, said research supports the Governor's statement about the long-term benefits of quality early care.
"FPG's Abecedarian Project provided comprehensive high-quality care and education for children birth to age 5, and decades later they're still reaping the benefits," Odom said. "Other FPG studies have shown that even a single year of pre-k can help children while in the program and for several grades afterward."
The council's responsibilities include advising on the $70 million award that North Carolina received through the federal Race to the Top-Early Learning Challenge Grant (RTT-ELC).
"North Carolina has exciting opportunities to strengthen our early childhood system through this grant," said the council's Mary Ruth Coleman, FPG senior scientist emerita.
After the council's first meeting last week, Coleman praised its comprehensive approach and noted its members include a wide range of researchers, educators, and health care professionals, as well as state senator Ron Rabin and state representative Justin Burr. Joining Coleman from FPG are the Brookings Institute's Ron Haskins, who serves on FPG's executive leadership board, and Dick Clifford, senior scientist emeritus.
"With major reductions in funds for services during the recession, this is a critical time to make sure investments are made wisely as we seek to ensure that North Carolina has an enlightened citizenry and a competent workforce," said Clifford. "At the same time, we have to ensure that these young children have the chance to have a happy and productive childhood."
Coleman said the council would provide the innovative and practical advice the state needs to strengthen its early childhood system. "North Carolina has been a leader in early childhood, with strong collaboration across public and private sectors, and the council is committed to building on this," she said.
The council's first meeting covered several topics, including a key component of the RTT-ELC grant: the development of the Early Childhood Integrated Data System (ECIDS).
"ECIDS will be able to inform policies and practices that support better outcomes for children and families in North Carolina," said FPG investigator Dale Epstein, who directs the project.
Odom said that findings from FPG's Abecedarian Project have shaped policy decisions around the country and have resulted in more public investments in programs for young children, which the RTT-ELC grant exemplifies. He added that FPG now spearheads work in the grant's "Transformation Zone," four rural, high-need counties in North Carolina that are receiving focused programs and services.
Odom also noted the contributions of Kelly Maxwell, a member of the current RTT-ELC grant management team, in bringing such significant funding to North Carolina. Maxwell was FPG's associate director at the time of the state's grant application and served as its lead writer.
"With Governor McCrory's support, funding from Race to the Top, and the Early Childhood Advisory Council's expertise, North Carolina now has the opportunity to make significant strides forward in enhancing the lives of children and families in our state," Odom said.
Full list of council appointees
Contact:
Samuel L. Odom, Director
Frank Porter Graham Child Development Institute
University of North Carolina at Chapel Hill
slodom@unc.edu
919.966.4250 (office)
FPG grants permission to publish this story in part or in its entirety, as well as to use the above photograph in conjunction with the story.
Photo credit: courtesy of UNC's Frank Porter Graham Child Development Institute.
DS