New "Partnerships for Inclusion" Webinar Series Launches October 12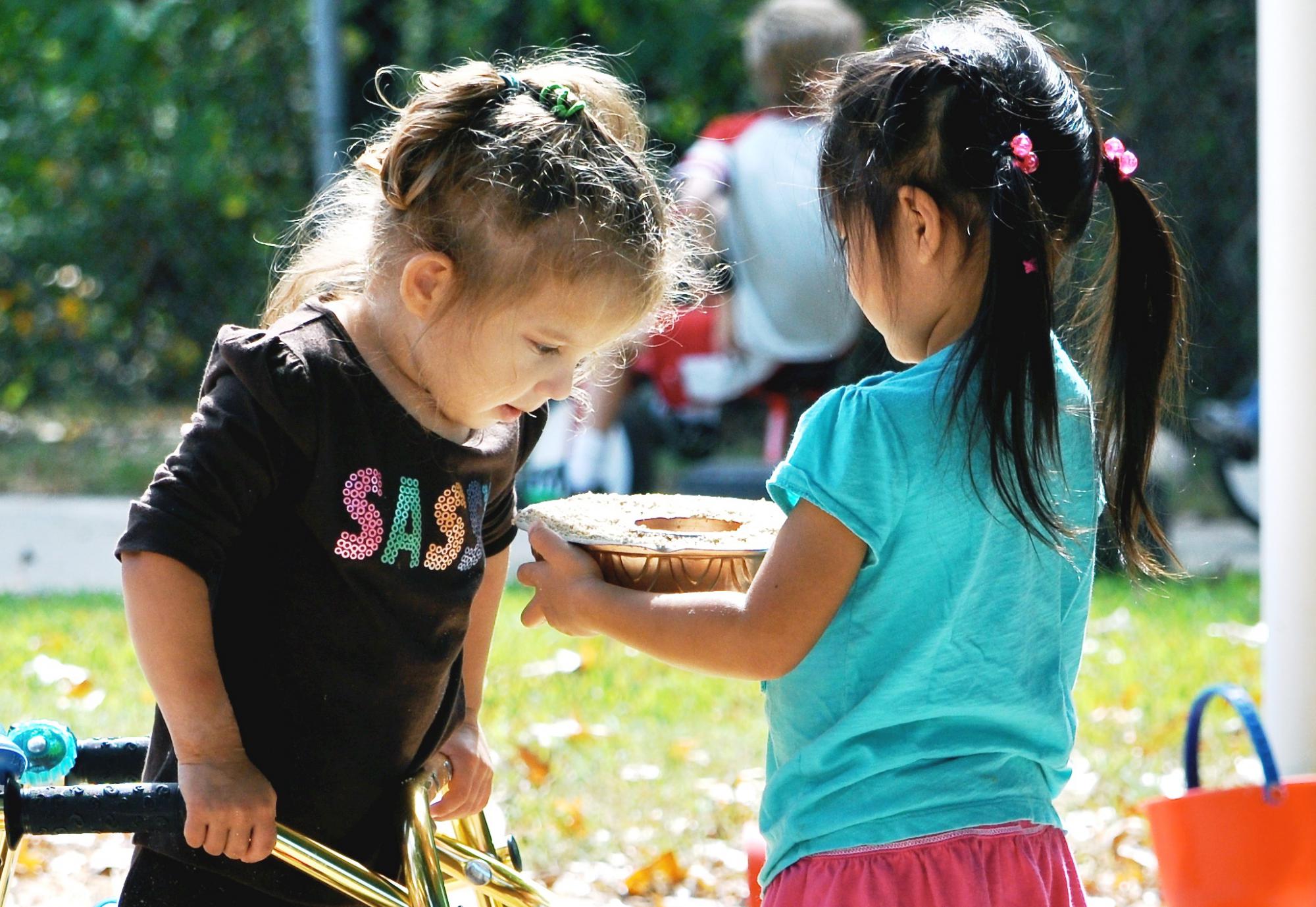 First webinar: Improving Access to Evaluation and Services
Wednesday, Oct. 12, 3:00–4:00 PM eastern
Register here.
FPG senior research scientist Pam Winton will moderate a federal panel for the first webinar in the new Partnerships for Inclusion Webinar Series, which launches with Improving Access to Evaluation and Services. An FPG team from the National Center on Early Childhood Development, Teaching, and Learning developed the webinar's content.
Research has long demonstrated that high-quality inclusion benefits children with and without disabilities, and that non-inclusive environments can impact learning negatively. Each of the three webinars in this series will focus on one of the three essential features of high quality inclusion: access, participation, and support.
The opening webinar uses the joint policy statement on inclusion from the DEC and the NAEYC to define access as "providing a wide range of activities and environments for every child by removing physical barriers and offering multiple ways to promote learning and development."
In this webinar, federal leaders will address screening, referral, evaluation, and the eligibility process for the Individuals with Disabilities Education Act (IDEA) services, as well as resources available for these processes. Participants will also learn about Response to Intervention (RTI) and its relationship to screening, evaluation, and referral. Additionally, the first webinar will cover Head Start policy requiring at least 10 percent of enrollees to be children with disabilities identified under IDEA, as well as each sector's role in ensuring that young children with diagnosed or suspected disabilities receive the evaluations, services, and supports they need to learn and develop to their maximum potential.
Planners have designed the webinar to benefit a wide-ranging audience: Head Start directors, disability coordinators, and mental health consultants; local preschool disability coordinators; Pre-K specialists and early interventionists; child care TA specialists; higher education faculty in two- and four-year early childhood programs; and State Part C and 619 coordinators.
For years, Winton chaired FPG's National Early Childhood Inclusion Institute, directed FPG's National Professional Development Center on Inclusion, and spearheaded FPG's Project CONNECT--which developed globally popular courses and modules on inclusion that have generated over three million page views. She will lead a Q&A format with panelists Christy Kavulic from the US Department of Education's Office of Special Education and Sangeeta Parikshak from the US Department of Health & Human Services's Administration for Children and Families.
Resources will be provided at the end of the discussion to provide more in-depth information. The webinar will also be archived for ongoing use.  
Register here.