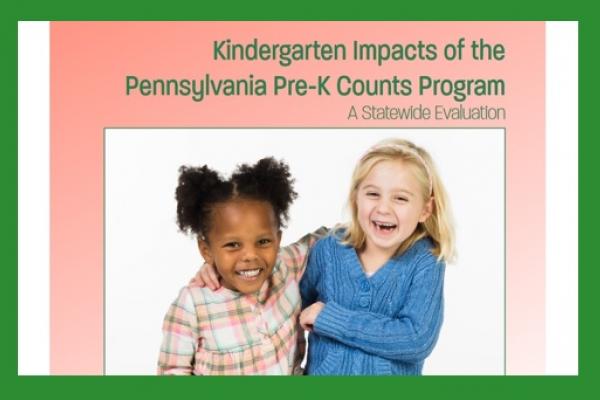 New report shares impact of the Pennsylvania Pre-K Counts program
A recently released report shares the impact of the Pennsylvania Pre-K Counts program (PA PKC) on children's early learning and kindergarten readiness, indicating favorable benefits. The evaluation was conducted by researchers at the UNC School of Education and the UNC Frank Porter Graham Child Development Institute (FPG) with support from the William Penn Foundation.
"These results," said Co-principal Investigator Sandra Soliday Hong, PhD, "are exciting because they show that children who attended the Pennsylvania Pre-K Counts pre-K program had better language, literacy, and math skills in kindergarten than children who did not attend any pre-K program. These are foundational skills that predict later school success."
The study is among a small but growing number of evaluations of state-funded pre-K programs across the country. Researchers at the UNC School of Education and FPG have conducted similar studies in Georgia and North Carolina.
According to Co-principal Investigator Noreen Yazejian, PhD, the PA PKC has been a great example of a partnership between researchers, state policymakers, and practitioners to design a study together.
"This co-design process ensures that the information can be used to answer state-level questions of interest and to support continuous improvement of programming," said Yazejian. "FPG's research-practice partnership work in Pennsylvania and in other states—and even nationally—helps ensure that practitioner voices are included, that research questions are relevant, and that results can be used to make policy and programmatic decisions."
The research team also completed a companion study examining local variations in how providers implemented the PA PKC program. And, according to Hong, the implementation study of PA PKC provided valuable information to support differentiation in instruction for 3- and 4-year-olds so that children experience the full benefits of the two-year state pre-K program.
To view the executive summaries and full reports for both studies, visit the links below: