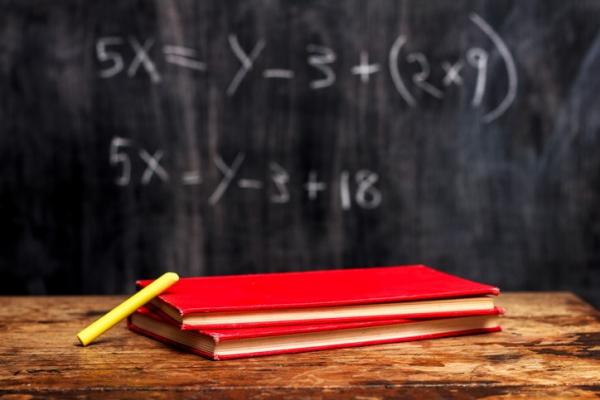 NIRN to aid with implementation strategies for middle school math
What does it take to effectively implement a coherent instructional system (CIS) for priority students in middle school mathematics?
The National Implementation Research Network at the UNC Frank Porter Graham Child Development Institute will help answer this question, developing implementation strategies for a middle school mathematics curriculum intended to improve outcomes for students who are Black, Latinx, dual-language learners, and/or experiencing poverty with a new planning grant related to math implementation from the Bill & Melinda Gates Foundation.
Kitamba, a social impact consulting and products firm dedicated to dramatically improving learning and life outcomes for all children, will serve as the learning partner for an Effective Implementation Cohort (EIC) during the planning phase of this grant. The EIC, which should launch in 2021, will be composed of approximately 10 lead partners and 22 local education agencies (LEAs) from various states.
As learning partners, NIRN and Kitamba will support the lead partners and LEAs to plan for adoption and implementation of a high-quality math curriculum and provide insights on enabling conditions for effective implementation to the Gates Foundation to support the foundation's overall coherent instructional strategy for K-12 education.
"Research has shown that, while more schools have adopted high-quality middle years math curriculum, the systems that support instruction are often lacking or misaligned, especially for priority students who are Black, Latinx, and students living in poverty," says Caryn Ward, PhD, senior implementation specialist at FPG and principal investigator for this project. "The goal of the planning phase of this project is to explore the key enabling conditions for effectively implementing and using a coherent instructional system and to identify what aspects of a CIS implementation at the district and school levels will most benefit priority students."
FPG's Tanya Ihlo, PhD, senior implementation specialist, and Ximena Franco, PhD, advanced research scientist, are co-PIs on the project.
"There's a real need to address math in the field to improve outcomes for students," says Ihlo. "Middle school mathematics can be a gatekeeper for successful high school graduation and post-secondary career success."
This planning grant allows NIRN to continue its efforts to support populations that have been historically marginalized and extends its reach by sharing the evidence-based work of implementation science with these intermediary organizations and LEAs.
"Every student who enters a classroom should feel that they have every opportunity to succeed. Dual-language learners bring unique experiences and skills that we must embrace so that students are not disproportionately identified as lagging behind and are allowed to thrive in culturally responsive educational environments," says Franco.