President Renews Call for Universal Pre-K
For immediate use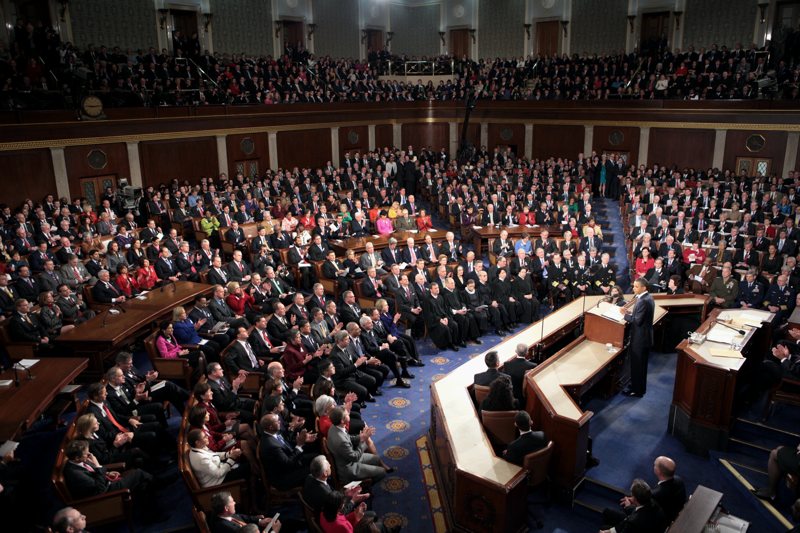 "Research shows that one of the best investments we can make in a child's life is high-quality early education," said President Obama during last night's State of the Union Address. "Last year, I asked this Congress to help states make high-quality pre-k available to every 4-year-old, and as a parent, as well as a president, I repeat that request tonight."
Samuel L. Odom, director of UNC's Frank Porter Graham Child Development Institute (FPG), says research supports the long-term benefits of high-quality early care and education.
"FPG's own Abecedarian Project provided comprehensive high-quality care and education for children birth to age 5, and decades later they're still reaping the benefits," Odom said. "Other FPG studies have shown that even the single year of pre-k can help children while in the program and for several grades afterward."
FPG senior scientist Ellen Peisner-Feinberg has headed many evaluations of statewide pre-k programs, including Georgia's universal pre-k. "Children in Georgia's program exhibit significant growth during their pre-k year in language and literacy skills, math skills, general knowledge, and behavioral skills," she said.
She added that this growth indicated they were progressing at an even faster rate than would be expected for normal development in some areas.
According to Peisner-Feinberg, benefits for children also have been found in numerous studies of pre-k programs in other states, including North Carolina's targeted pre-k program, which she has studied since it opened over a dozen years ago. "With North Carolina's pre-k program, we have consistently found positive effects of participation on children's performance in pre-k and kindergarten, as well as longer-term effects on reading and math skills at the end of third grade."
The President's renewed call for universal pre-k echoed 2013's State of the Union Address, which also requested action from Congress. However, last night's address intoned urgency in moving ahead with or without Congressional legislation.
"Thirty states have raised pre-k funding on their own," said the President. "They know we can't wait."
Peisner-Feinberg said that FPG's 13-year history of bringing researched-based recommendations to North Carolina's pre-k program has helped to ensure the program's quality as it has grown.
"The ongoing NC Pre-K evaluations clearly show the importance of strong program standards that use evidence-based quality indicators," she said. "With 30 states already moving ahead on pre-k, new research and evaluation will be essential to guiding their design and ensuring quality."
Contact:
Ellen Peisner-Feinberg
Senior Scientist, Frank Porter Graham Child Development Institute
University of North Carolina at Chapel Hill
919.962.7354
epeisner.feinberg@unc.edu
FPG grants permission to publish this story in part or in its entirety. The photograph is a public domain image, courtesy of Executive Office of the President of the United States.
DS