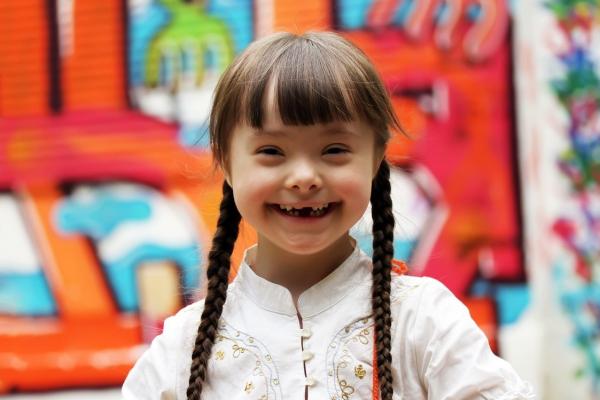 Riggins Returns to FPG to Present at 20th Inclusion Institute
Rhodus Riggins Jr., a quality enhancement coordinator with the Education Quality Improvement and Professional Development (EQuIPD) Project at UNC Greensboro, is a passionate advocate for early childhood care and education.
He's also a familiar name to many at the UNC Frank Porter Graham Child Development Institute. He is a 22-year veteran employee of FPG.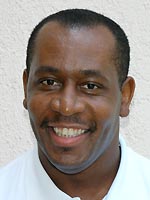 "I grew up at FPG—fresh out of college," he says.
He calls the upcoming 2020 National Early Childhood Inclusion Institute where he'll be presenting "a homecoming and a reunion," even as attendees must gather virtually due to the COVID-19 pandemic instead of being together in person.
Riggins will co-facilitate one of the main sessions, "Inclusion 2.0.2.0: Are We There Yet?" with Dr. Harriette Bailey, associate professor at UNCG, and Lisa Pullis, program director at Iredell County Partnership for Young Children. He says he'll start with a practice that is important to him: honoring.
"First, we're going to honor the advances that have been made in inclusion and the families that have shared their lived experiences with us. We'll honor the allies and champions who have moved forward landmark legislation to support the rights of others," he says. "Then, we'll drill down to the inequities that still exist and the systems that hold them up."
He says the pandemic has brought issues of inequity and inequality into focus. The pandemic has had an incredible impact on children, particularly on children with special needs, and the current social unrest and heightened awareness of racism reminds us that many children live within systems that don't offer what they truly need to thrive. Mothers of Black children with special needs are living with "twice the fears," he says.
"Mothers of Black children with special needs are not only concerned about their children growing up as a Black man or a Black woman with special needs, they are equally concerned about their children's interactions with our law enforcement and potential outcomes due to recent events," he says. "It's important that we look closely right now at where are our systems of support for special needs children and families, and where are the resources for them. What are they experiencing in this time? How is their social-emotional well-being and their mental health impacted by this right now? So, we'll be looking at these broader questions related to social justice, inclusion, and why these inequities continue to exist for children with special needs and their families."
In challenges, Riggins says he sees opportunities. The current climate offers an opportunity to learn to apply an equity lens to inclusion, addressing issues like poverty, staff burnout and turnover, lack of trauma-informed approaches, as well as the implicit biases that exist in systems that provide services for children and families.
Viewing inclusion through an equity lens also means paying attention to the language used to describe children and disabilities in both practice, research, and policy. Riggins recalls a time before the common use of the term 'inclusion' when researchers used terms like mainstreaming, and before that, integration.
"We're going to talk about shifting our language, too. Together, we're going to push back on some of the terms we use, even the concepts of disability or 'at-risk.' Why are families at risk—shouldn't we be examining the systems that contribute to putting families at risk?"
Listening to lived, individual experiences and stories can keep researchers and specialists from generalizing and overlooking the lives behind the systems those who are working toward inclusion are trying to change as they seek equity. It is those lived experiences that Riggins says first involved him in the lives of young children when he joined FPG in 1991 as a brand-new graduate of Voorhees College in his home state of South Carolina. With his science background, his first FPG project was a longitudinal study of ear infections and language development in children as young as 6 months. There, he learned about the resilience of young children and their families.
"I worked with families who lived in executive communities and with families who were experiencing homelessness and subsidized housing. Our families were striving for the best for their children, regardless of their backgrounds and experiences. I learned so much about the cultural capital of communities."
In 1998, Riggins became an inclusion specialist on a grassroots project, Partnerships for Inclusion, that covered all 100 counties of North Carolina, learning about the different regions of the state and listening to families tell their stories, and then he worked as a technical assistance specialist at Child Care Services Association. In 2016, he graduated with a master's degree in Educational Leadership, Public Policy, and Advocacy from the University of North Carolina at Wilmington and, in addition to his role at UNCG, he is now an adjunct faculty member at Alamance Community College and co-owner and co-founder of Bailey, Pullis, & Riggins LLC, a racial equity consulting organization.
With this year's Inclusion Institute taking place virtually, Riggins says it is a good time to acknowledge the shift all are experiencing in their work and personal lives and ask what that means.
"We need to realize that the pandemic has impacted all of us, and we've had to shift. Our families are in teaching roles now. How are families of children with special needs who need specialized interventions and instruction filling that gap?" he says. "Our families are resilient, and while some have found opportunity in that, centering inclusion means we have to acknowledge that not everyone has access to the things they need. My greatest lesson is that we can confront this by centering the experiences of children and families—this is how we really learn how best to support them."