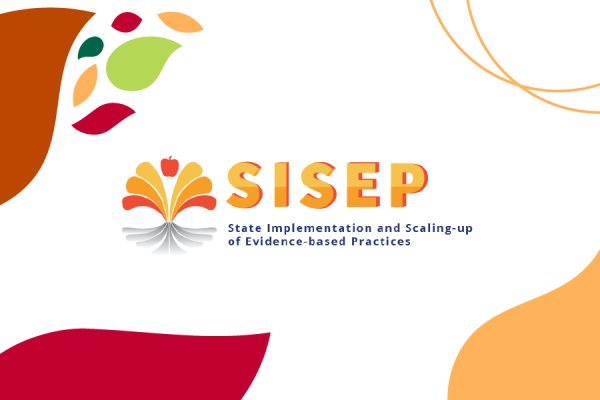 SISEP Center launches video series and podcast
The State Implementation and Scaling-Up of Evidence-Based Practices (SISEP) Center at the UNC Frank Porter Graham Child Development Institute has been hard at work creating new multimedia resources for educators and implementation practitioners.
One of these new resources is the "Voices from the Field" video series, hosted on the SISEP Center's YouTube channel. These videos share the perspectives of active implementers in the field.
"The video series was developed first and foremost to replace the outdated videos on the [Active Implementation] AI Hub. However, the videos have morphed into a full YouTube resource. Educators and implementation support practitioners can use the videos as part of professional development," says Rebekah Hornak, an education consultant working with the SISEP Center. "It allows the viewers to connect to implementation science through the perspective and context provided. It makes it more real and doable! And let's face it, there is power in the art of storytelling versus providing direct content."
A highlight of the series is the playlist featuring Kim St. Martin, PhD, Assistant Director of Michigan's MTSS Technical Assistance Center. The playlist focuses on the integrated and compensatory nature of implementation drivers.
"Implementation Drivers are challenging in themselves," says Hornak, "but understanding the nature in which they work together can be difficult. St. Martin provides an excellent example of this that all implementers can relate to. A light bulb moment if you will."
The SISEP Center has also launched a new podcast that shares tips for educators every week. The podcast is called "Implementation Science for Educators" and can be found on multiple streaming platforms. The podcast aims to provide educators with five-minute episodes that they can easily listen to during a break in their busy schedules.
"The reality is educators will look at a 45-minute podcast on competency drivers and say, 'Maybe when I have more time,'" says Hornak. "A five-minute podcast is quick and can be listened to just before heading to the lunchroom to monitor students!"
Highlights of the podcast include episode one, in which FPG Implementation Specialist Sophia Farmer discusses the Hexagon Tool and recovery funds, and episode eight, in which FPG Senior Implementation Specialist Dale Cusumano, PhD, discusses sustainability in implementation efforts.
Be sure to keep an eye out for these releases from the SISEP Center: