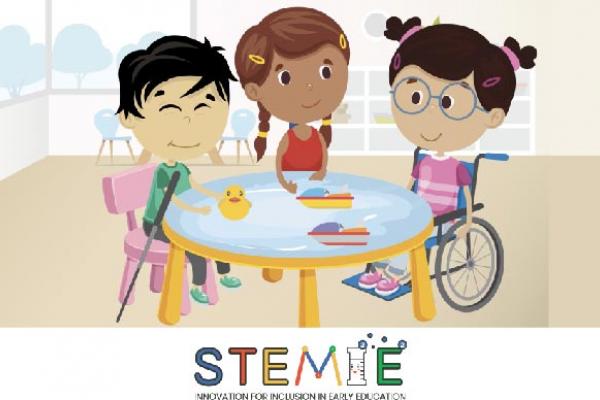 STEMIE creates video series and resources for families
The STEM Innovation for Inclusion in Early Education (STEMIE) Center has produced a video series about the importance of inclusion in STEM for young children, as well as a collection of resources for families to use at home.
The "Why Inclusion" video series is a three-part series that addresses questions about the importance and impact of providing high quality STEM education to young children with and without disabilities. Episode one addresses the evidence numerous studies have provided for the benefits of early and inclusive STEM education.
The series has made an impact and has even caught international attention, leading to a version of the series with Vietnamese subtitles.
STEMIE has also published a collection of resources for families to use to integrate STEM learning into daily activities. The collection includes guides to using storybooks to teach children about STEM, play activities that address STEM concepts and promote STEM thinking, daily routine explorations, and video demos. The collection also contains a guide to adaptations that helps parents to modify activities and spaces so that young children with disabilities can participate fully in STEM learning. The guide defines and describes an evidence-based inclusion framework and provides definitions and examples of adaptations that adults can use to make STEM learning accessible.
Every day, STEMIE works hard to produce evidence-based resources that make STEM learning fun and accessible for all young children. You can find daily STEM learning prompts and STEMIE updates by following them on Twitter and Facebook. And be sure to save the date for the upcoming STEMIEFest 2021, which will be held October 4 through October 8. To view media and resources from last year's event you can visit the STEMIEFest page on STEMIE's website.