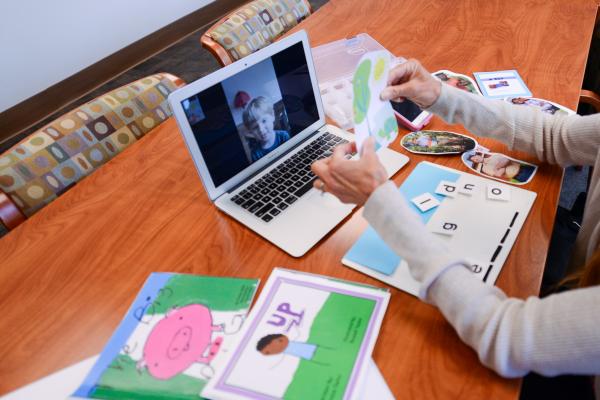 Thanks to FPG, UNC Senior Morgan Whithaus Is Already a Better Teacher
Growing up, Morgan Whithaus knew she wanted to be a teacher. She loved to write, and she assumed she'd end up teaching high-school English, helping students perfect their essays.
Eager to get started, she worked as a teacher assistant in her high school, but she was dismayed to find that it wasn't the right fit. It wasn't until she worked with kindergartners and preschoolers at Triangle Day School's summer camps, seeing the way their discoveries awakened their minds, that she felt her purpose awaken, too.
"From the start, I loved that age group," she says. "I'd be with them all day, with all their nonstop energy, and I'd still miss them when I went home. I was already ready to work with them again."
Whithaus graduates this spring with a degree in human development and family studies from the UNC School of Education. She'll stay for her Master of Arts in Teaching (MAT) with the hopes of teaching kindergarten in her hometown of Durham, N.C., upon completion.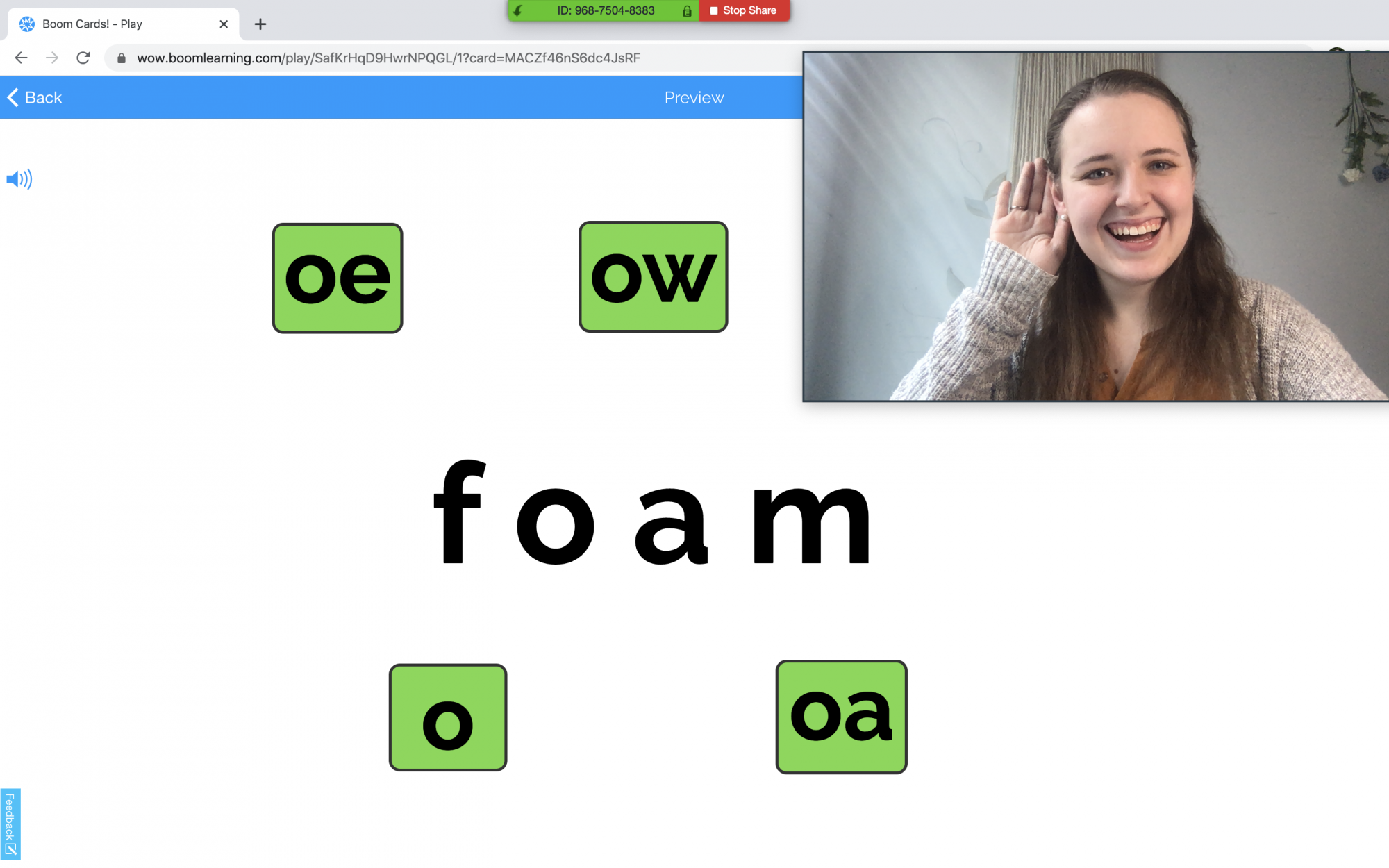 As part of her degree program, Whithaus sought an internship with Mary Bratsch-Hines, PhD, at the UNC Frank Porter Graham Child Development Institute. There, she found another great fit—the Targeted Reading Intervention (TRI) where she was tasked with helping to reconceptualize some of the program's reading instruction strategies for classroom teachers.
The TRI is a professional development program designed to help kindergarten and first grade teachers in rural, low-wealth schools provide reading instruction for the children in their classrooms who are struggling in learning how to read. University-based literacy coaches provide one-on-one, ongoing support to classroom teachers in multiple states via inexpensive and scalable webcam technology.
Whithaus became certified in the TRI and worked with literacy coach Heather Aiken on a project to strengthen activities for the highest-level TRI—where teachers work with children to read and understand multisyllabic words—to incorporate morphology, the study of words and their parts, into those strategies. She is completing a pilot to compare the revised version with the original version, work that will inform the future of TRI implementation.
"Gaining access to evidence-based reading instruction before stepping into the classroom promises to give Morgan insight, experience, and expertise to help her future students make rapid growth in reading," says Bratsch-Hines. "In just a short time, she became a member of several teams at FPG, and the work she's completed with us has the potential to advance teachers' reading instruction and students' reading acquisition."
"My time with FPG was truly eye-opening," says Whithaus. "A big part of TRI is teaching teachers levels of reading instruction that they aren't always taught in school, such as phonics and morphology. Having already worked with kindergartners on these skills gives me the ability to walk into my own classroom comfortable with the concepts and ready to put them into action."
Whithaus' work with students during the COVID-19 pandemic is completely virtual, which puts her in the position to help determine which concepts teachers can effectively lead virtually and for how long. Adapting the face-to-face lessons for distance learning has given her even more opportunities to understand how children learn best and make recommendations on what parts of virtual TRI might be worth continuing once children are back in schools.
"This internship has really been a culminating experience for me," she says. "I'm going to be ready for my career in ways I'd never imagined."